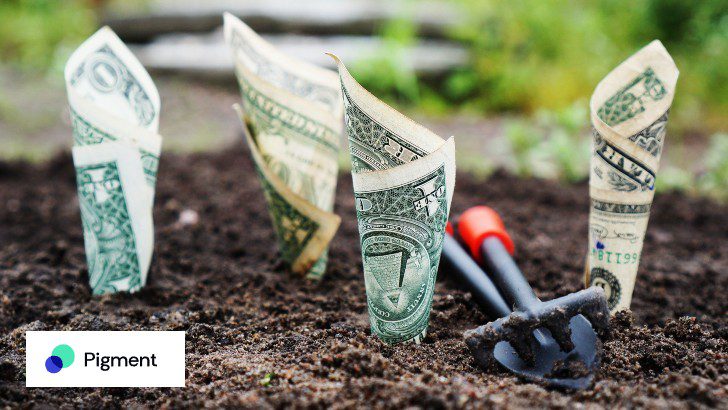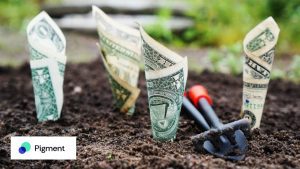 Business planning platform vendor Pigment has raised $88 million in a Series C funding round led by ICONIQ Growth. The announcement follows less than a year after the company raised $65 million in a Series B+ round led by IVP and Meritech Capital. It also raised $73 million in November 2021, the first tranche of its Series B funding led by Greenoaks. The company has now raised $248M in under three years.
Romain Niccoli, co-CEO and co-founder, of Pigment, commented, "Our vision from the beginning has been to help people and organizations of all sizes make better business decisions. With this infusion of funding, we are on a clear path to drive innovation and change the status quo in an industry desperately in need of it. Pigment has never been more critical and relevant than it is today,"
ICONIQ Growth is a tech-focused direct investment effort affiliated with ICONIQ Capital. Its previous investments have included Alteryx, DocuSign and Snowflake. Pigment will hope it will be as successful as these industry giants. Other investors in the round included Felix Capital and previous investors Meritech, IVP and FirstMark.
Matt Jacobson, General Partner, ICONIQ Growth, commented, "We are delighted to support Pigment with our global platform as they continue to expand their footprint in the US and beyond."
Seth Pierrepont, General Partner at ICONIQ Growth, added, "We've been incredibly impressed by Eléonore and Romain's intense focus on product velocity and remarkable customer care, which has translated into exceptional growth and affinity."
Rewarding growth
Following its last investment round, Pigment targeted growth in the US and its home region, Europe. In 2022 it increased revenue by 600% and its user base tenfold. Organisations such as Carta, Clicku, Aitable, Klarna, Miro, PVH (including brands such as Tommy Hilfiger and Calvin Klein), Figma, Webhelp and Poshmark use its solution to make decisions and plan for growth. Earlier this year, it opened its first office in Toronto, Canada strengthening its presence in North America even further.
Sebastian Siemiatkowski, co-founder and CEO, Klarna, said, "We've had a great partnership with Pigment since the beginning and product innovation is a key reason our relationship continues to deepen. With Pigment's AI and workforce planning investments, I am confident that Klarna is and will continue to be better equipped to make the right decisions about our business in the best interests of our customers."
Eléonore Crespo, co-CEO and co-founder, Pigment, commented, "In today's economic climate, far too many companies are being held back because they don't have the right tools in place to get a full view of their business, manage changes, and grow. They're forced to plan and make decisions with inaccurate, incomplete and siloed information."
Where will it spend the funding
The last funding rounds helped fuel the meteoric growth. With this latest money, Pigment is set to invest in sustainable growth. It intends to increase employees by 25% by the end of 2023. The growth will be in sales, product and partner teams. The latter is unusual but should come as little surprise as it aggressively sought new partners in the UK last year. That strategy will probably be repeated elsewhere with partner relationship managers to help bring on board new partners.
The company already has 200 employees and, with 36 open positions as of writing, seems likely to at least grow by that amount. Most of the roles are either in North America or Europe. The R&D positions in generally in France and Toronto. It will also invest in product. Pigment highlighted three areas of investment:
Pigment AI, launched In May 2023, the new tool uses a natural language interface for users to surface AI bases insights. Pigments will continue to invest in the chat interface and functionality, such as data querying, pattern identification, smart insights, automated analysis with reporting, and assisted modelling and scenario building.
It will look to add new automation capabilities within the product to improve collaborative planning between teams, reduce the budgeting cycle time, and improve efficiency and forecasting accuracy.
It plans to add new HR and Sales planning features enabling teams to plan and report according to their needs and how they prefer to work. For example, HR teams can use organizational chart visualizations, and sales teams can use territory heat maps.
Enterprise Times: What does this mean
Is this a signal that investors are once more bullish about growth? Certainly, the growth of Pigment is impressive. It has entered a market dominated by finance-centric planning solutions. Its business centris stance provides tools across the business that enable each function to plan in the way it wants to, including finance.
ICONIQ have previously backed several market leaders and Pigment. With this significant funding and growth across the US and Europe are looking to make a bigger impact. Pigment is already recognized as a leader in the G2 Grid for Budgeting and Forecasting and is only just outside the leadership arc for the trending grid.