Precisely continues to roll out the latest releases of its Data Integrity Suite. At the start of this month, it announced a new data quality service, an integrated data catalogue, new connectors and enhancements to the Data Observability capabilities.
At Trust '23, its annual conference, it unveiled how it is enabling organisations to put data in context for deeper insights. It also revealed EngageOne RapidCX, a new Customer Communications Management (CCM) platform. It has now unveiled the latest updates to its solutions, including Precisely Spectrum Quality, Precisely Trillium and Precisely Data360.
A new Data Quality Service complements brings additional benefits. It provides accurate, complete, contextualized data organisations need to optimize downstream operations. Precisely solutions are seamlessly integrated to provide data integrity with insights in context.
Over the last few years, Precisely has acquired numerous applications, some of which now form part of the Precisely Data Integrity Suite. Others are still separate. However, Precisely is slowly bringing these solutions together through integrations and has committed to not just supporting these applications but continuing to develop them.
Precisely continues to help lead data integrity and improve data quality across customers worldwide. This latest update provides a range of improvements across its portfolio.
Precisely Trillium Quality and Discovery 17.1
That commitment was backed by Jeffrey Brown, Director, Product Manager Precisely, in the webinar supporting the Precisely Trillium update. He commented, "We continue to invest in the Trillium product, both Quality and Discovery. We are going to continue to do releases, enhance it, do fix packs into the foreseeable future. So the Trillium product itself is here to stay. We're looking at doing some more releases in the near future, as well."
The latest update, version 17.1, has several updates, improvements and new features. These include:
The core application has been improved with underlying platform improvements with greater stability and better performance.
There are double the amount of data source drivers, including support for Snowflake, Apache Hive, Apache Spark SQL, Google BigQuery, Mongo DB, Amazon RedShift and SAP S/4HANA.
The latest version of the United States Postal Service (USPS) Coding Accuracy Support System (CASS™) Cycle O is supported and ready for its implementation on August 1st. CASS was designed with the mailing industry to improve the accuracy of postal codes and carrier route codes that appear on mail pieces, and its use potentially helps reduce mailing costs.
The latest release now supports Windows 11, Windows Server 2022. These are in addition to RedHat 9 and 8, Oracle Linus 7 and 8. However, SUSE, AIX and Sun Solaris are no longer supported.
There is more to come from Precisely, with Brown committing to updating the product. He spoke about three roadmap initiatives
Trillium Cloud improvements will include reporting and analysis on utilisation and user-configurable reporting notifications
Improve the product infrastructure to continue supporting the product for many years. These things include moving port control centre controls (Client) to the discovery centre (server) and more controls from the repository centre to the Admin Center. There will also be work to improve the installer.
Precisely will also improve the integrations with the Data Integrity Suite, enhancing integrations and complementing Trillium across Data Observability, Data Quality and Data Governance.
Precisely Spectrum
Precisely has expanded capabilities for editing, visualising, and interacting with graph data for use cases requiring a single view of critical data.
The latest version of the United States Postal Service (USPS) Coding Accuracy Support System (CASS™) Cycle O is supported and ready for its implementation on August 1st 2023. The USPS designed CASS with the mailing industry to improve the accuracy of postal codes and carrier route codes that appear on mail pieces, and its use potentially helps reduce mailing costs.
From July, users can integrate Spectrum OnDemand directly with Precisely Property Graph. This integration will enable users to better understand the intricate relationships between addresses, parcel boundaries, building footprints and points of interest.
Precisely Data360
There are several enhancements to Data360 DQ+ with this release. There is now an option to integrate Data360 DQ+ with Spectrum OnDemand. The functionality enables customers to validate data such as emails, phone numbers and addresses. In addition, the addresses can be geocoded using Spectrum, enabling further data enrichment as required.
Data360 Analyse now enables easy access to Microsoft Azure Key Vault. This update lets users connect their Analyze instance to an Azure Key Vault to safely store and retrieve the Analyze database and keystore passwords.
It has also improved the efficiency of Python coding, which is used to configure and tailor Python-based nodes in Data360 Analyze.
Further information on all three releases is available in webinars on May 30th, 31st and June 1st, both live and on demand.
Data Quality is top of mind
These updates to the data quality applications by Precisely are timely. Research by Drexel University's LeBow College of Business, sponsored by Precisely, revealed that 50% of organisations see data quality as the top challenge for data leaders. Due out in June, the research also saw 66% of respondents rating data quality in their organisation as average or below. The Precisely suite helps organisations clean, bringing integrity and enhancing their data in context.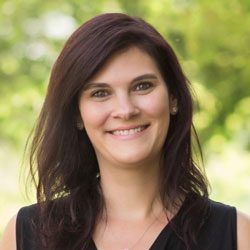 Emily Washington, SVP – of product management at Precisely, commented, "Advanced data programs ultimately rely on high-integrity data to achieve successful outcomes, and ensuring that your data is accurate, consistent, and contextualised is a critical step on the path to building that trust.
"We are proud to continue to evolve our unique blend of software, data, and strategic services to meet customers wherever they are on their data integrity journey and help them to stay agile in the dynamic market landscape."
Enterprise Times; What does this mean
Precisely continues to invest in both its new and old solutions. Customers can rest assured that many of their applications will not only be around for a while but will also be improved over the next few years.
This update provides proof of the investment Precisely continues to pour into the product. Each of the three applications sees significant improvements beyond bug fixes, and the customer requested minor enhancements included in the update. Full release notes were unavailable for most of the applications. More detail is available in the webinars and on the Precisely support pages, including information on how to upgrade the solutions.