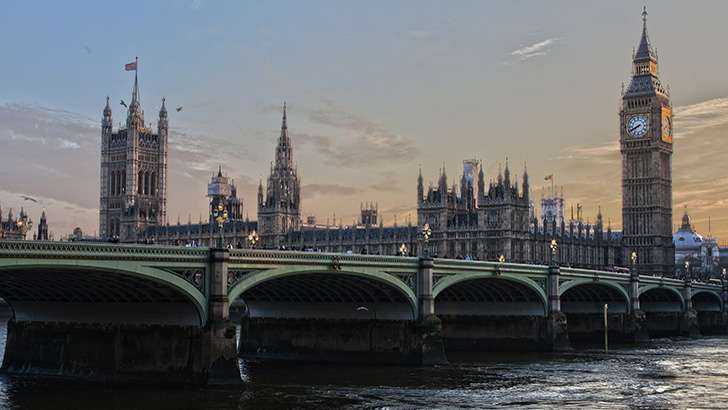 Unit4 has published the results of its 2023 State of the Digital Nation. The report examines how public sector organisations digitally transform across the UK, Canada, the Netherlands and Sweden. Despite the acceleration of digital transformation initiatives in the private sector, it seems the public sector is still taking 2-3 years to complete, similar to the survey in 2021.
What is perhaps frustrating about this survey compared to 2021 is that the sample size is much smaller, with only 300 respondents compared to the 600 in 2021. It was also conducted in slightly different countries, with only the UK and Canada appearing in both surveys. It means that some percentages are open to question, with 29% fully implementing in 2021, dropping to 21% in the latest survey.
However, 31% have minimally implemented digital transformation in 2023 (22% in 2021). Does this indicate a better understanding of what digital transformation is? This lack of qualitative detail about the survey responses may disappoint, but the findings offer insights into what is happening.
What is in the report
The report starts with an introduction that briefly examines the key findings. This includes how digital transformation is progressing, the priorities driving digital transformation, challenges and benefits.
The detailed findings of the report are then examined across five areas:
Digital transformation is slowly regressing in public sector worldwide
While digital transformation is still slow, confidence is improving that projects will complete on time (HR 63%, Finance 48%) and on budget (Finance 55%, HR 41%).
Technology adoption appears to be positive
Reveals that priorities include data management (52%), followed by SaaS applications. The report breaks findings down by sector and country but does not reveal the sample size for healthcare, local and central government.
Barriers to transformation
These vary by country, but the top three are changing priorities (40%), leadership resistance to change (32%) and back office systems, which prevent organisations from being agile and adaptable (32%). These back office systems are not explained but presumably are applications such as rates, tax and other operational systems that have rarely been digitally transformed. The section also looks at the drivers for digital transformation, with efficiency savings (37%) coming out top; in the UK, this rises to 49%.
The rising importance of data compatibility.
The ability to share data between applications is a more pressing issue, with data compatibility declining over the last two years (53% – in 2021 to 35% in 2023). Data is still being entered manually by 36%, and manual export /importing is done by 42%. There is a need and a desire to improve this
Senior decision-makers are not pulling in the same direction
Perhaps the biggest concern is that the challenges are worsening, possibly due to lower budgets and more demands, especially since COVID. 57% of finance leaders say it is harder to do a year-end compared to 31% in 2021. Access to real-time data has worsened as meeting regulatory requirements over the last two years.
This section of the report has little commentary, just hard facts. The authors might have used some graphics to illustrate the data better. While the data includes a breakdown by country, there is little comparison to the previous survey.
The next section looks at how Unit4 solutions can help overcome the challenges and reap the benefits of digital transformation. It lays out the modular approach that Unit4 has, enabling a faster time to value and deliver people-centric solutions.
The report concludes with evidence of how Unit4 has helped several public section bodies. The version of the report shared with Enterprise Times had quotes from leaders in organisations based in the UK and Canada alongside the benefits their organisations have gained from implementing Unit4 solutions.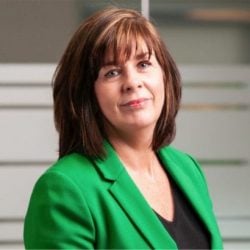 Chris Richards, Regional President UK&I, Unit4. "It is understandable that efficiency is the watchword for most public sector organizations today, amid an ever-increasing level of scrutiny over spending.
"Against such a backdrop, the reality is that organizations are simply focused on making sure services are delivered, but we see the warning signs that it is getting harder to do this within budget and without raising taxes. Even with such pressure, though, it is critical to retain focus on long-term transformation goals, as ultimately this is what will benefit citizens and revolutionize services."
Enterprise Times: What does this mean?
There are some stark warnings in the findings of this report. There is growing pressure on public sector organisations to transform, but they are still struggling. Leaders seem to struggle to keep up with existing challenges, let alone transform their organisations into something efficient, transparent and more effective.
Unit4 offers a path, a modular path to success that could enable transformation. It has proven successes and, with its partners, can help public sector organisations transform.
Every cloud has a silver lining, and within this report is the growing confidence that transformation projects will likely complete on time and on budget. Perhaps the results will show significant progress on transformation within the public sector in two more years.