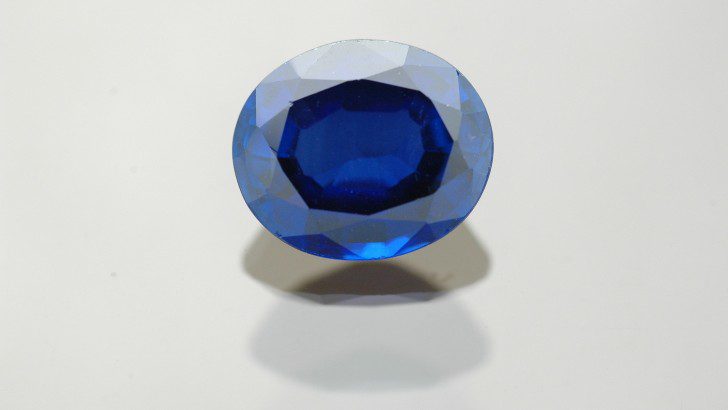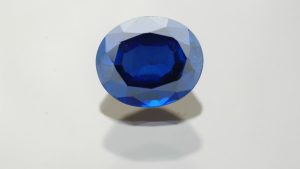 Icertis has revealed a new integration at Sapphire, the annual SAP conference. The new integration between Icertis Contract Intelligence (ICI) and SAP S/4HANA (Buy Side) is now available on the SAP store.
Icertis Contract Intelligence (ICI) for SAP S/4HANA (Buy Side) is a SAP Endorsed App, which means it has passed a premium-level certification for integration to SAP offerings and adherence to best practices. This is no surprise considering the growing closeness of SAP with Icertis.
Earlier this year, Icertis announced continued momentum in the relationship that began in 2020 and was enhanced when SAP invested in Icertis at the start of 2022. The companies already share more than 50 customers, and this latest announcement will help grow that number. Icertis and SAP continue to evolve their joint roadmap as the CLM platform becomes the fifth system of record for many customers.
Eric van Rossum, Chief Marketing & Solutions Officer, SAP S/4HANA, commented, "SAP's continued co-innovation with Icertis continues at a rapid pace, catalysed by the appetite we're seeing from customers who recognize that contracts play a critical role in core business processes. SAP is focused on helping enterprises future proof their operations, and applying AI to contract data presents a prime opportunity to impact nearly every procurement process that's tied to revenue, savings, and risk. Integrating Icertis Contract Intelligence with SAP solutions enables more efficiency, automation, and insights for our mutual customers, enriching their enterprise data lakes with critical information around commercial relationships to better support scalability and growth long term."  
What does the new integration deliver?
The Icertis platform extends SAP S/4HANA for procurement teams, enabling them to optimise the value of their contracts. The tight integration helps improve the efficiency of relationships, providing insights into relationships that help negotiate better deals and identify savings on terms already negotiated.
The platform provides automation that makes the user experience more efficient, and helps suggest contract terms that are more favourable pre and post-signature with recommendations. The contract creation process is faster, using recommended clauses from a library of approved assets.
It will track clauses continuously, ensuring that the buy side is compliant and flagging when the other party is not compliant. The AI embedded in the Icertis Contract Intelligence platform minimises risk, identifying anomalies and suggesting improvements to new contracts.
It helps by streamlining master data synchronisation. Combining the solution can reduce errors, rework, and master data synchronization time in real-time and batch-based modes. Users can also add attributes as required for specific engagements.
Niranjan Umarane, Executive Vice President of Product Management at Icertis, said, "In today's business environment, inefficiencies and data silos throughout the contract lifecycle lead to revenue leakage and regulatory compliance challenges that detract from strategic business objectives.
"Contract intelligence becomes a critical fifth system of record in the enterprise technology stack when integrated with SAP solutions, enabling value far beyond pre-signature efficiencies to increase revenue, reduce costs, ensure compliance, and manage risk. Icertis was the first SAP partner in the contract lifecycle management market to offer deep process integrations jointly designed and developed with SAP, creating a seamless experience for enterprise leaders looking to modernize and transform core operations with contract intelligence." 
More from Icertis and SAP
ICI for SAP S/4HANA (Buy Side) is just the latest combination that Icertis provide for the SAP portfolio. There are three other solutions on the SAP store.
ICI for SAP CPQ with SAP S/4HANA (Sell Side)
This sell-side solution can drive faster sales contract cycles, connecting the ICI platform with customer, pricing and quote information in SAP CPQ. ICI for SAP CPQ leverages an AI-powered search, negotiation and automation for customer engagements. Organisations can manage agreements across multiple departments to gain deeper insights and align supplier and customer terms with AI-supported search, digitization, and negotiation.
ICI for SAP Ariba
ICI for SAP Ariba optimises the source-to-pay processes extending the SAP strategic sourcing solution. Organisations can streamline and automate the source-to-pay process, streamlining procurement processes, reducing risk and tracking deviations and commitments. The ICI platform helps reduce contact turnaround with self-service, rule-based authoring for contract creation. Seamless data integration ensures that negotiated commercial terms are enforced during the procurement and invoicing process, helping to maximize the value of every contract.
ICI for SAP Fieldglass
ICI for SAP Fieldglass helps organisations to better manage and control their indirect labour spend. It will speed contract turnaround time, enabling teams to quickly create and negotiate favourable terms that they can easily operationalise. Pre-defined templates help accelerate time to signature and also help align with compliance and corporate policies with SLAs the solution can then monitor. The statement of work (SoW) focused solution optimizes indirect spending and enables greater efficiency by capturing service milestones, and the contract term unfolds. It also enables users to manage SoWs directly in SAP Fieldglass.
Enterprise Times: What does this mean
Icertis continues to bring its solutions closer to SAP products while maintaining independence, which means it can accelerate value no matter what ERP solution is used. This latest announcement enables SAP customers to deliver better value from their contracting process with seamless integration between SAP S/4HANA and ICI. Icertis continue to demonstrate value. In February 2023, it won the SAP EMEA North Award for Partner Excellence. It also received the SAP Diamond Award in Germany. It was also a finalist in the 2023 SAP Pinnacle Awards for SAP Store.
What is next for Icertis and SAP? While this announcement brings the products closer together, there is little in the way of an announcement around the go-to-market approach of service engagements. Icertis can be found at booth CSL602 at SAP Sapphire Orlando and booth #5, 210 at SAP Sapphire Barcelona for customers wanting to learn more.