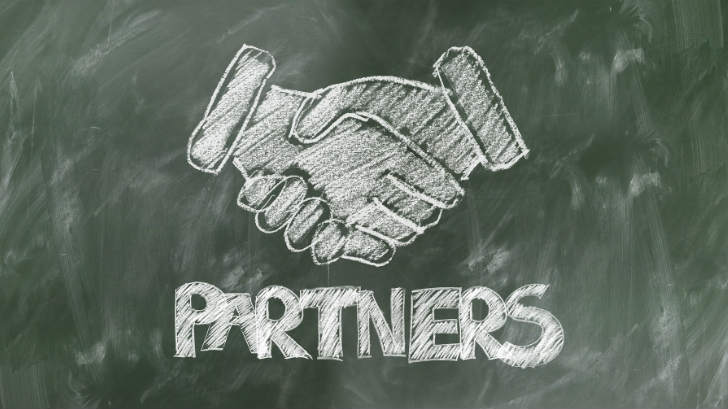 Unit4 announced a strategic partnership with Phase 3, a leading provider of professional and managed services for HR, Payroll, and Finance technologies. Based in Manchester, Phase 3 operates across the UK and Ireland working with several technologies. Enterprise Times also asked Jonny Bryan, VP of Global Partners at Unit4, some questions about the announcement.
Unit4 is the latest of Phase 3 partners. The firm has experience working with Sage Intacct, Sage People, XCD, Brain Payroll and Applaud, all listed on the Phase 3 partner page.
Founded in 2004 by Assad Ahmed, the company has nearly 20 years of experience and around 100 employees (according to LinkedIn). Phase 3 has experience working in the Public Sector, Professional Services, and Non-profit industries, all three of which are key industries for the Unit4 solutions. The partnership, therefore, makes sense for both parties.
The initial phase will see Phase 3 resell, implement, support and integrate Unit4 HCM, including Intuo, to optimize employee processes, boost productivity and increase payroll accuracy.
Phase 3 will offer Unit4 customers a range of services, including:
Implementations and testing that guarantee the best efficiencies for HCM and Payroll
System configurations
Project management and process mapping
Health checks on existing implementations
Advisory services, detailed reporting, and analytics
Importantly Phase 3 already has experience with Unit4, with Bryan noting, "Phase 3 is experienced in integrating Unit4 HCM and Payroll solutions at their existing customers."
Does this mean they already have Unit4 customers? Bryan replied, "Not yet. They finished their accreditations (both sales and product) and had first meetings with our account teams to define a list of target accounts, as well as discuss existing opportunities."
More about this partnership
While the relationship between the two companies is described as a strategic partnership, within the press release, it appears to be an implementation partnership. However, in the release Jonny Bryan, VP of Global Partners, Unit4, states, "At Unit4, we truly value our partners and trust them to help us deliver the best People Experience to our customers. Phase 3 is a valued reseller partner, trained to enable fast implementation, deliver integrated solutions and support services. We are delighted to welcome them to the Unit4 partner ecosystem."
Enterprise Times asked Bryan what the nature of partner Phase 3 is. Bryan replied, "Phase 3 signed the Partner agreement as a Reseller. They have a sales target to accomplish for both reselling and co-selling opportunities."
Phase 3 also offers customers finance expertise, so will Unit4 ERP become part of the portfolio of solutions offered by the reseller? Bryan replied, "Unit4 ERP7 and Unit4 ERPx at term." 
What this means is that Phase 3, will resell ERP and ERPx, once they have completed the training and accreditation courses.
Assad Ahmed, Founding Director at Phase 3, commented, "We are delighted to be part of the Unit4 Partner ecosystem. We fully understand the principles of how ERP solutions are aligned to managing a workforce within a modern business, where every user requires elements of their work to be digitalized. We have a wealth of experience in helping organizations to digitally transform and, by teaming up with Unit4, we will be able to deliver a complete ERP solution that meets customer requirements, supports customer success, and ensures stability for businesses."
Enterprise Times: What does this mean
For Unit4, Phase 3 provides an ideal partner with the industry and technical knowledge to understand customer requirements and implement them in projects. It is also a partner of significant size for the UK market, although Phase 3 currently has no case studies from customers available on its site (as of writing this article).
Regardless of whether Phase 3 is maintaining its existing partnerships, this new relationship should help Unit4 expand further. It will be interesting to see what successes it secures during the first year and whether it can turn these into case studies. As of writing, Phase 3 has no reviews on the Raven Intel listing for its services.
The lack of customer case studies is odd, but for a company to have survived twenty years, it might indicate that a lot of its business comes through referrals. that may change with Unit4, as it promotes the creation of reviews on the Raven Intel site, so that organisations can determine which service partners are best suited to them.