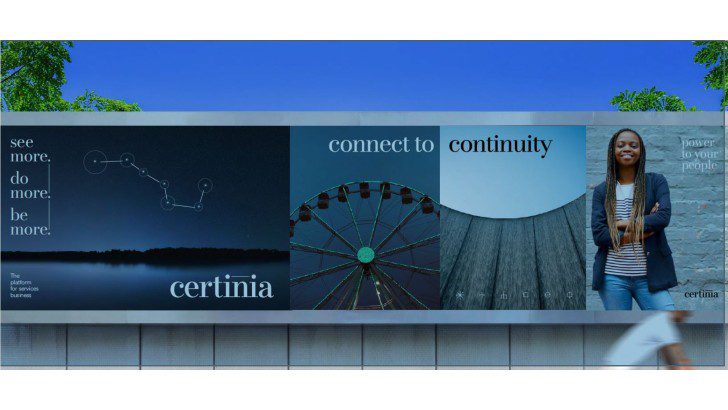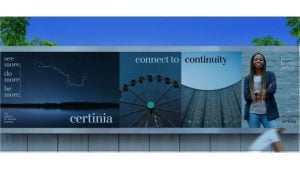 It has been a while in coming, but Scott Brown has taken the brave, and some might say, the overdue decision to rename and rebrand FinancialForce. The company will now be known as Certinia. Originally named Coda@2Go has been through several brand iterations but has found a new purpose and focus under Brown's leadership. The new name was carefully chosen to reflect a messaging, centred around a 'Single Source of Certainty' for Services Businesses. Certinia will continue evolving and delivering an even more comprehensive Services-as-a-Business (SaaB) platform.
Certinia, bringing certainty to services businesses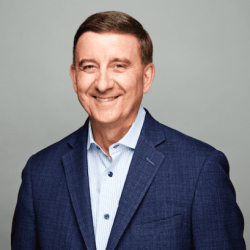 Scott Brown, CEO of Certinia, "FinancialForce was the perfect name when the company was founded in 2009, describing its intent to deliver ERP on Force.com. Over the past decade, the company invested heavily to become the most trusted PSA solution in the market. Now, we have expanded our ERP leadership with the addition of FP&A, and recently launched new products in two additional markets with Customer Success Cloud and Services CPQ. Together, these are a comprehensive and tightly integrated platform for services businesses. It was time to ensure our name and brand align with all we do in the marketplace today."
Brown also explained the reason behind the new brand in a recent briefing. He said, "Certinia is a coined phrase based on the word certainty when you think about it. Our system is a platform of record for services businesses to run on. Multibillion-dollar businesses run on our platform today, and they need certainty in their outcomes relative to what they're delivering for their customers, the projects that they're delivering, all the capabilities that they're delivering.
"We are the financial system of record, in addition, to being the services system of record, you need a system of record to give you certainty, certainty on your project delivery, certainty on your margin, certainty on your utilisation and your people development, certainty ultimately in the customer experience that you deliver for them each and every day."
Who is Certinia?
As of May 3rd, the new company, Certinia (formerly known as FinancialForce), has over 1,000 employees across locations in Europe, the US and Asia. In recent months it has extended its portfolio of solutions to deliver a platform that supports the business cycle of opportunity to renewal end to end.
While it has dropped the Force moniker from its name, the company is still firmly founded on the Salesforce platform and is unlikely to change that. However, reflecting the maturity of the Force.com platform, it does not always seek to ride the coattails of Salesforce. That it has chosen a distinct name indicates its product maturity and the size of companies it is now attracting, regardless of whether they use Salesforce.
This is not just about a name change. A new website will show a completely different colour palette and imagery with a message that Certinia will join the dots across your services business. Connecting the dots is a key part of the messaging, with the line above the "n" on the logo representing the connection between the dots on the i's.
Scott Brown explained how this applies to the product, "Literally connecting opportunity to renewal, connecting on the Salesforce platform where it's a single customer record, single opportunity record, single security record. It all works in Einstein. It all works in Lightning as a user interface. It all works together. We're connecting those dots for businesses each and every day. So Certinia as a name is really based again on the root of certainty that connects the dots between the eyes, which is how we connect the dots for our customers. And the platform for services business is our new tagline, and this really reflects who we are today."
Certinia product suite
Over the last couple of years, Certinia has expanded its portfolio and filled in several of the gaps between different functions within business units. The solutions it focuses on are currently:
Services CPQ, the ability to create quotations connected with the operational capabilities in PS Cloud
PS Cloud, its professional services automation solution with forecasting, resource and project management and much more
ERP Cloud, the original heart of FinancialForce, a financial system of record that now supports global operations
CS Cloud, the Customer Success cloud, released last year enables firms to better manage and understand the relationship after an initial engagement.
FP&A, Not just financial planning and analysis, launched in 2022; it enables business leaders to better plan for the future.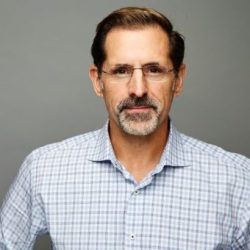 While these solutions already help businesses such as HPE and Avara connect many of the dots within their organisations, there is more to come. Dan Brown, Chief Product and Strategy Officer, commented, "One of the things I love about the name Certinia is it gives us a space to go even further. We have a number of exciting things coming up.
"We have some releases in the fall. We have some new announcements. We have some partnerships coming up. In my tenure here, the 12 months coming up are the most exciting that I've been a part of."
Enterprise Times: What does this mean?
Changing the name of a company is a bold thing to do. It is often done after acquisitions, mergers or because the old brand had an issue. This is not the case for FinancialForce; the company simply outgrew the name and has not reflected what it has done for some time.  It may be several months or even years before people cease referring to it as FinancialForce. Still, Certinia seems a carefully thought out name that will grow with the company, simply adding more certainty for services business and joining more dots.
Scott Brown concluded. "The name Certinia is an affirmation of one of the key benefits our customers experience when implementing our solutions… certainty. They can be certain they will be able to deliver the right business outcomes, customer experiences and financial performance that they strive to achieve. In an uncertain and ever changing world, we hear every day from our customers how important our solutions are to navigating these challenges with a single source of certainty."