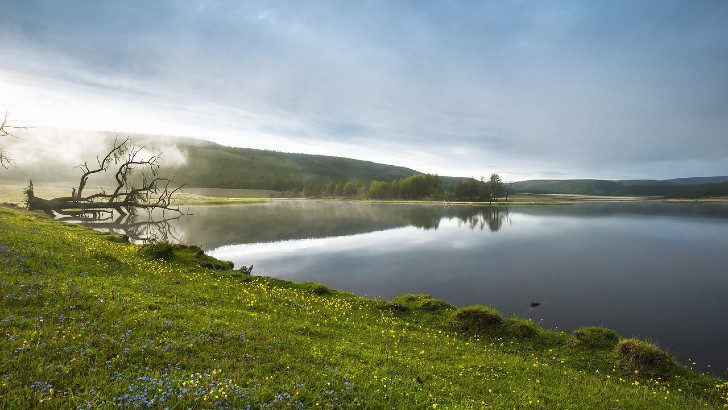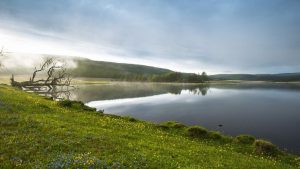 Lakeside Software has announced the latest update to its solution. Release 10.6 has new functionality, including updates to its Executive Insights feature. The Executive Insights Dashboard enables IT leaders to track the monetary health of an organisations health. The new features introduce new calculations and help provide IT leaders with a single view of how much downtime, latency and technology issues are affecting the bottom line
Executive Insights Dashboard
The new feature forms part of the Digital Experience Platform and translates the user base's digital experience into understandable metrics. The system will detect usage patterns, differentiating by various segments, including office, remote or hybrid working, the device type or a specific department or division.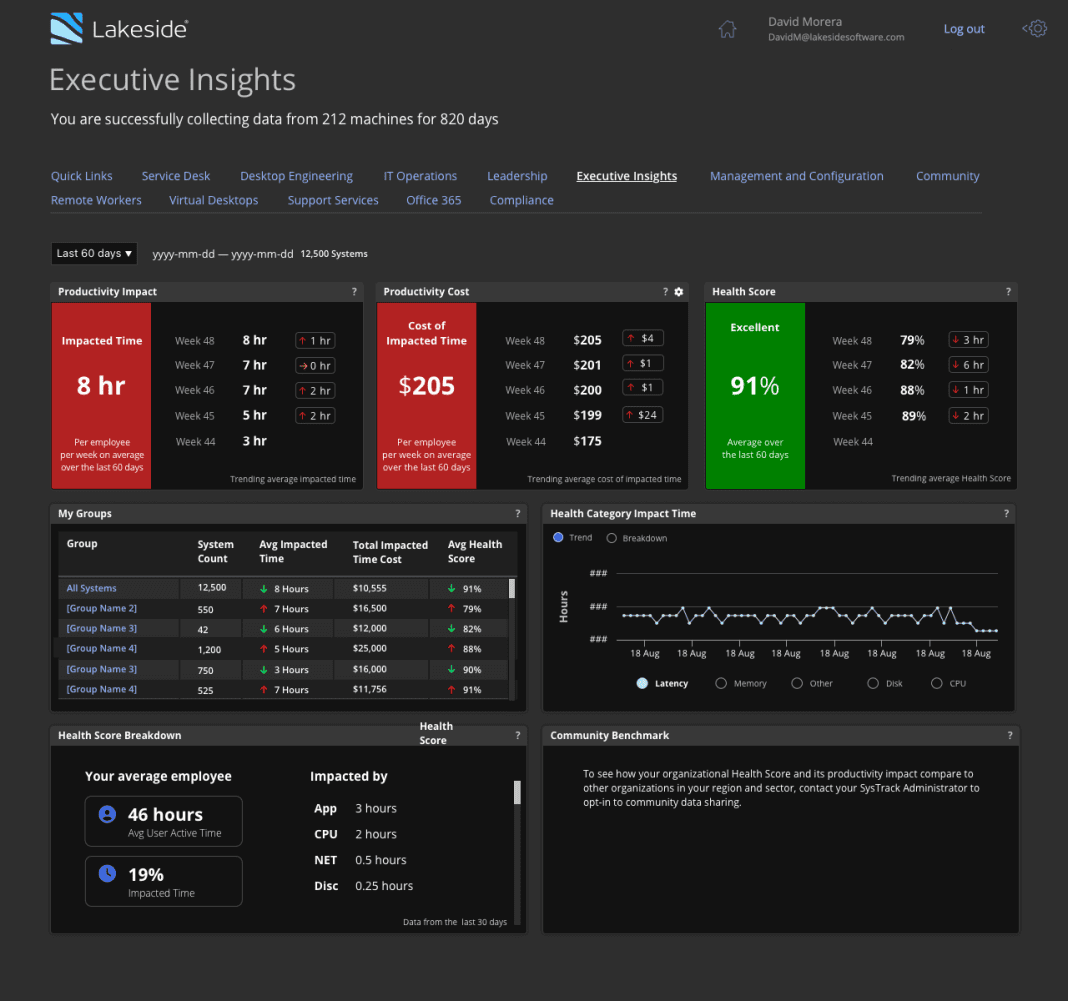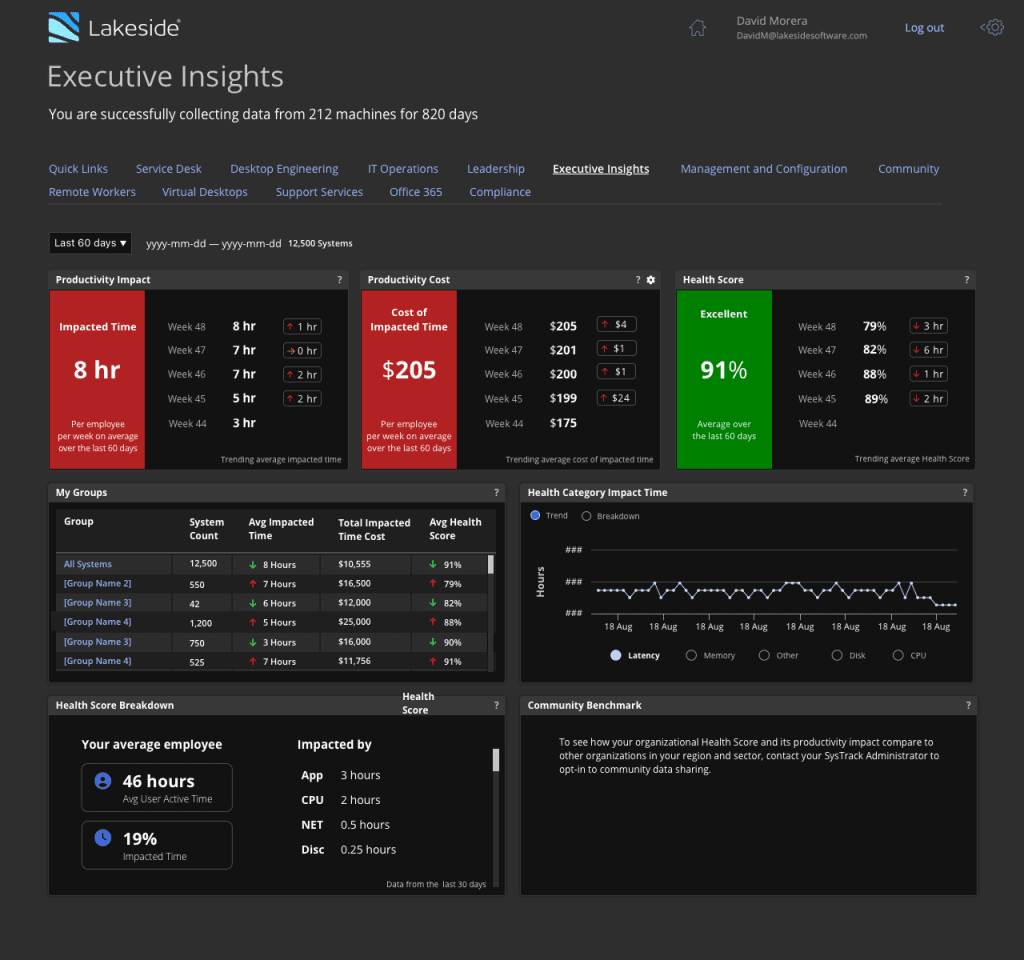 The dashboard displays the amount of impacted time by week and calculates the cost of that time.  It also summarises the figures to give the viewer a simple picture of the employee's digital experience. It provides a graphical snapshot of health by time and components such as disk, CPI, memory and the impact on performance for an average employee.
Customers are also able to sign up for community data sharing. Once signed up, organisations share their anonymised data and will see their performance compared to others in their sector or region. It allows IT leaders to make evidence decisions on improvements and enables better strategic planning.
The dashboard is built using thousands of sensors across multiple endpoints in use within the organisation. It can solve problems such as whether a remote employee needs a rebuilt laptop, a new laptop to become more efficient or whether their bandwidth needs improving. IT leaders can present the case for hardware or software purchases based on real evidence from their estate or pilots.
The Executive insights feature provides an accurate picture of the true cost of downtime. Administrators can personalise the visualisations and the calculations for their organisation, helping to better understand what is happening.
Other updates
The new features within the update include a new Compliance Tool in Assist that lists common sensor item statuses for support teams. It helps them quickly identify, diagnose and resolve system compliance issues such as disk space availability, password expiration, and firewall status.
Proactive alerts can now group multiple sensors to a single sensor notification and a new sensor-to-sensor notifications feature.
The release also contains several bug fixes, including a security fix, which customers should consider deploying.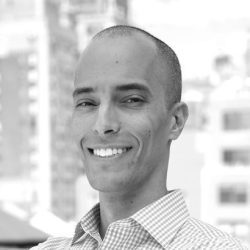 Marc Moesse, SVP of Product at Lakeside Software, commented, "Lakeside enables IT leadership to analyze how IT impacts individual users and compare the digital health of groups across the enterprise. Companies will have insight into the financial impact hardware, software, and network challenges have on their specific organization and teams. These intelligent calculations deliver a true ROI calculator that articulates the cost of employee downtime caused by tech and identifies the silent sufferers who are plagued by tech and network issues."
Enterprise Times: What does this mean
This is not a major update by Lakeside, but it will be significant for some users. CIOs often struggle to justify hardware updates. With Lakeside,  they have a tool enabling them to identify the root cause of the slowness and inefficiency issues within their IT estate.
This update comes a couple of weeks after Lakeside announced it had achieved ISO 27001 certification for its information management system and SOC 2 Type II compliance for the cloud edition of its platform: the Digital Experience Cloud, powered by SysTrack.