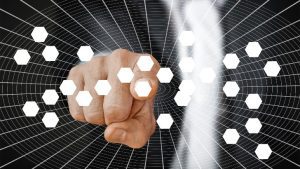 Asana has announced new features at Asana Forward this week that will unlock collaborative intelligence within enterprise customers. Business leaders require collaborative intelligence to understand how their organisations are performing.
From this information, they can take action to improve collaboration across the organisation to improve efficiency and productivity.
A study by The Work Innovation Lab, which works with leading academics using a human-centric research approach to identify actionable insights, recently carried out a story to understand how employees collaborate.
The Collaborative Intelligence study identified that 49% of employees are experiencing priority overload. The causes are seen as misaligned goals and disjointed tools. The recent Asana Anatomy of Work report backed the view, highlighting the importance of clear individual goals tied to corporate strategy. The report found that 87% of workers with individual goals tied to company-wide goals felt their company was well prepared to meet company expectations.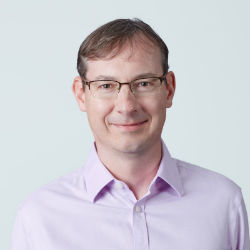 Alex Hood, Chief Product Officer of Asana, commented, "Organizations are grappling with increased uncertainty. They are currently placing a heightened amount of pressure on leaders to deliver standout results while juggling budget and resource constraints.
"We want to be the first to provide leaders with actionable ways to drive effective collaboration in their organizations. Today's updates give leaders a company-level diagnostic of how work gets done across their organization.
"Our tools, with actionable insights from the Asana Work Graph, will help leaders across any industry track progress, take action faster, and drive efficiency."
What is Asana announcing?
The Anatomy of Work study highlighted that many organisations are wasting time on work about work. It is estimated that more efficient processes could save 4.9 hours each week. The volume of apps used exacerbates this, with workers using more than 16 apps believing they could save 9.6 hours a week.
Identifying the issue
The first step is to help identify where the wasted work is occurring. The second is to fix it. Asana announced a new suite of portfolio dashboards available to Enterprise and Business customers.
The dashboards provide visual insights into several areas of productivity across the organisation
A rolled-up view of key metrics, including budget, time and ROI across their portfolios.
Health and status of strategic initiatives, visualising the capacity, budgets, actual and planned expenditure
With these insights, business leaders can quickly identify areas of concern and take corrective actions.
Asana also announced it would soon give customers access to universal workload statistics. The new metric will give leaders a holistic view of team capacity across the entire organisation for every project and program. For the first time, it will give business leaders a metric where they can understand whether the changes they make will move the needle in general rather than for a specific project.
While it is easy to detect whether changes to processes make a difference in specific projects, this holistic view will mean that business leaders can detect the impact across the whole organisation. Sometimes decisions are made with the best intentions. They can have an immediate positive impact on where the leader is focused, but do not have a positive impact on the rest of the organisation
Making a difference within Asana
To help resolve the issues organisations face, Asana is announcing Workflow Bundles. Workflow bundles enable the organisation to apply workflows across multiple projects. This enables process changes to apply across the organisation, ensuring that changes are scalable and efficient.
Workflow Bundles can leverage most of the features within Asana workflows such as custom fields and rules. It enables organisations to bring a consistency of approach between previously siloed functions. Teams can update processes quickly, giving them the adaptability required for organisations today.
Asana gave an example use case for Workflow bundles stating that they are broadly applicable for work intake and versatile for universal needs across marketing, PMO/OPs, IT and other teams.
They can help standardise the request intake process across multiple projects. For instance, as tasks are added to a project, the workflow can streamline and standardise who gets added as a collaborator or approver. For defined processes, it can add the relevant tasks/subtasks and/or other rules to consistently drive work forward fast across teams, departments, and the organisation.
Making a difference outside of Asana
Asana's work management platform rarely operates in a vacuum within organisations. This release sees the addition of additional widgets and rules for integrations. The new widgets will further strengthen and extend the integrations with the 270+ enterprise applications that existing Asana partners provide.
Asana highlighted six integration improvements. Widgets enable users to interact with third-party applications without leaving Asana. The new rules ensure processes are initiated in the background within third-party applications.
The new widgets
Bynder – The Bynder + Asana integration allows teams to add Bynder assets to Asana tasks so collaborators can easily track related work, access the latest files, and have any related context at their fingertips—improving visibility across teams and minimising manual work.
DocuSign – The DocuSign + Asana integration allows teams to keep track of DocuSign envelopes by adding them to Asana tasks. Instead of having to check separate tools to see the status of an envelope, teams can view accurate envelope details in Asana.
HubSpot – The HubSpot + Asana integration allows teams to keep track of important context from deals and marketing campaigns across apps. This will enable seamless collaboration without switching between tools.
Intercom – The Intercom + Asana integration allows teams to automatically update a customer ticket when an Asana task moves to a certain stage. Customer-facing teams can quickly and easily plan for next steps without having to switch between multiple tools.
Scott Binker, VP Platform Ecosystem, HubSpot. "Organizations are seeking out new ways to drive operational efficiency and collaboration. Together with Asana, we're helping our joint customers collaborate more effectively and save time by making it easier for them to seamlessly hand off work between teams and track progress in one place."
The new integration rules
Dropbox – when an attachment is added to a task as the trigger, you can create a follow-up action. Asana will automatically upload that file to a pre-selected Dropbox folder for easy and seamless file sharing. It becomes helpful when teams frequently communicate and collaborate in Asana but prefer centralising files in a file-sharing tool, like Dropbox, Box, or OneDrive.
Google Calendar – teams who frequently handle operational tasks, can set up a workflow where once a task reaches a certain trigger stage (e.g. to be scheduled). It can kick off an action where Asana automatically schedules a meeting invite via G Cal and adds all task collaborators. It works great for a variety of use cases. such as Creative requests tracking. When a new request comes in, and your creative production team has all the intel they need, you can automatically schedule a kick-off call with the requesting team to scope out the work and officially kick-off.
Enterprise Times: What does this mean
These are intriguing updates from Asana, with the new dashboards showing the direction that Asana is taking. Its land and expand approach within organisations is being mapped within product development. The new dashboards deliver a means for business leaders to understand what is happening at a high level within their organisation. This will become very interesting when it launches the universal workload statistics.
The big question is whether will Asana develop the means for organisations to do scenario planning across the portfolios. For example, identifying whether a process change will help or hinder a specific universal metric. What is unclear is the extent of the scope of these universal metrics. Will it capture risk, employee satisfaction, customer satisfaction or other secondary impacts that changes can have?