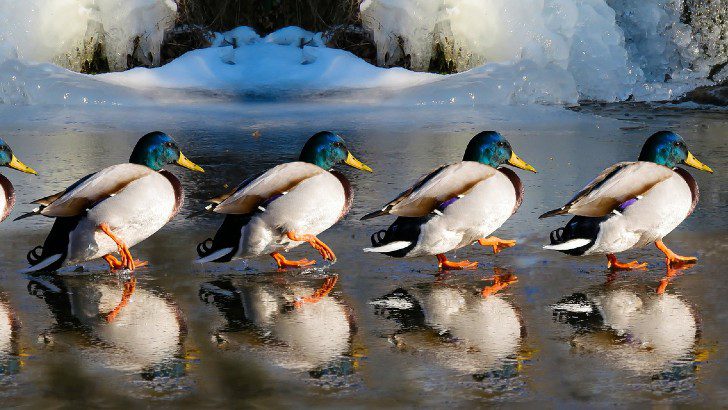 Mangopay has acquired the Irish no-code firm WhenThen. Rippling, the emerging Global Payroll and HR vendor raised $500 million in an extraordinary financing round following the collapse of SVB.
Offploy has enabled its expansion with the help of Conga solutions. ServiceNow announced the Utah release for its Now platform, adding purposeful automation, operational risk minimisation and smarter ways of working. ContractPodAI has released the latest update of its contract lifecycle management (CLM) platform.
M-Files published a business update of its performance in FY2022, with a subscription revenue growth of 33%. According to research by Lattice, employees are optimistic and performing well but could do even better with the right incentives.
Acquisitions
Accenture is to acquire industrial artificial intelligence (AI) company Flutura, headquartered in Bangalore, India.
Appointments
Appen Ltd has appointed Saty Bahadur as its new Chief Technology Officer (CTO).
Demandbase has appointed John Eitel as Chief Sales Officer.
Ellucian has appointed John Gurski as Chief Revenue Officer.
Infosys announced the retirement of Kiran Mazumdar-Shaw as Independent Director of the Board, effective March 22, 2023, upon completion of her tenure. The Board has appointed D. Sundaram as the Company's Lead Independent Director, effective March 23, 2023, based on the recommendation of the Nomination and Remuneration Committee.
Ivanti appointed Steve Marconi as VP of Partner Sales, Americas and Dean Beaver, VP of Strategic Alliances, as Part of its Global Channels & Alliances Leadership Team.
Mindtickle has appointed Gary Luton as its SVP of the Customer Success Group.
Syniti has appointed Ragunath (Raghu) Ramanathan to its Board of directors and the company's audit committee as a Board Observer.
Business
Accenture and Adobe are collaborating to help enterprise marketers unlock the value of their content supply chains. The companies have developed new services that help marketers create and deliver content more effectively using Adobe's integrated Content Supply Chain solution, fueling personalized customer experiences at scale.
Alteryx announced it is now an authorized partner for the Department of Defense (DoD) SkillBridge program.
At IT Nation Connect London, ConnectWise shared how its solutions can help TSPs to manage the ever-changing, confusing, and elaborate world for its customers. New features announced at the event included ConnectWise RMM, ConnectWise PSA Ticket Sentiment, an integration with OpenAI PowerShell scripts and other improvements.
Creatio has partnered with EmpowerFi. EmpowerFi is a leading provider of strategic marketing, automation, AI/ML and consulting services for financial brands. The new partnership will provide more credit unions and banks worldwide with advanced no-code CRM, marketing, and workflow automation technologies.
KPMG LLP and Icertis announced an alliance relationship to help more businesses unlock the value of their contract data with contract intelligence.
LexCheck, the leading contract acceleration platform, partnered with LinkSquares, the company behind the AI-powered contract management platform of choice.
NTT DATA UK&I announced a new partnership with Neptune Software, a leading no-code, low-code and pro-code, SAP-centric enterprise app development platform.
NTT Ltd announced an investment of THB 3 billion (approx.. USD 90 million) through NTT Global Data Centers Corporation to develop its newest and largest data centre in Thailand. The new Bangkok 3 Data Center (BKK3) will start operations in the second half of 2024 and will provide a maximum IT capacity of 12MW across approximately 4,000 m² of IT space when fully built out.
Panintelligence has partnered with Yellowbrick to uniquely support the use of analytics embedded in a data warehouse across cloud and on-premises SaaS environments.
McLaren Racing today announced that it would partner with Salesforce, the global leader in customer relationship management (CRM), as an Official Partner of the McLaren Formula 1 Team.
Salesforce published its quarterly philanthropy recap noting that it has now donated $614 million in grants and helped over 50,000 nonprofits and higher education customers with its software.
Tom Kieley and Clint McRee, founders of SourceDay, have published a book about their story, Startup Lessons Learned Along the Way: Our SourceDay Story.
Syneos Health, a leading fully integrated biopharmaceutical solutions organization, announced a strategic partnership with KX, maker of kdb, the world's fastest time series database and analytics engine.
Zendesk Inc, announced a five-year strategic collaboration agreement (SCA) with Amazon Web Services (AWS) to help businesses deliver personalized customer experiences at scale with technology that grows with them.
Customer
11:11 Systems has published a case study detailing how Automated Financial Systems (AFS) modernized its legacy systems and simplified the company's disaster recovery strategy
Accenture Federal Services has won a $380 million IT infrastructure operations and modernization award from U.S. Customs and Border Protection (CBP).
WoodmenLife, the not-for-profit life insurance provider, uses the Alation data intelligence platform to increase productivity.
Edmentum, a global education leader in K-12 learning technology solutions, will use Conga solutions to streamline its contract management processes with a unified, end-to-end solution to simplify and accelerate the sales cycle.
Indonesian financial technology startup, KoinWorks, has increased customer satisfaction after implementing Freshwork's Freshdesk to unify its customer support across different channels.
The United Nations Development Programme (UNDP) and Infosys Public Services (IPS) announced the successful deployment of UNDP's Quantum Global Digital Management System. Based on Oracle's Fusion Cloud Applications Suite, Quantum provides a unified and seamless platform for all UNDP business functions, including human capital management, financials management, supply chain management and enterprise performance management for eight agencies of the United Nations with a user base of over 50,000 across 170 countries.
The Sixth Form Bolton has chosen MHR to support the digital transformation of its HR and Payroll processes. Joe Browns, a Yorkshire-based retailer, is to streamline its HR processes using MHR's People First solution.
NVIDIA will run strategic NVIDIA AI applications on the new Oracle Cloud Infrastructure (OCI) Supercluster. NVIDIA has selected OCI as the first hyper-scale cloud provider to offer NVIDIA DGX Cloud, an AI supercomputing service, at a massive scale. In addition, NVIDIA is running NVIDIA AI Foundations, its new generative AI cloud services, available through DGX Cloud on OCI.
CSI Compressco has implemented RoboMQ's Hire2Retire as a fully automated employee lifecycle management and identity provisioning product. Kent Corporation has also implemented RoboMQ's Hire2Retire solution.
Kraft Sports and Entertainment (KSE) is using Salesforce to break down data silos, foster collaboration, and create more personalized sales and service experiences.
Financial Reports
Accenture
Accenture published its Q2 results. It announced revenue of $15.8 billion, up 5% in USD and 9% in local currency. During the quarter, Accenture initiated actions to streamline operations, transform non-billable corporate functions and consolidate office space to reduce costs.
Julie Sweet, chair and CEO of Accenture, said, "Our strong financial results this quarter again demonstrate that our ability to bring together industry, functional and technology expertise as well as managed services continues to differentiate us with our clients.
"Our record bookings reflect the confidence and trust that our clients have in us to create value and help them transform at speed. We are also taking steps to lower our costs in fiscal year 2024 and beyond while continuing to invest in our business and our people to capture the significant growth opportunities ahead."
Quickbase
Quickbase published a business update revealing that it surpassed $200 million in revenues in 2022. The recent growth has been fueled by large deals with new customers and scaled contracts with existing organizations.
Ed Jennings, Quickbase CEO, commented, "What we hear from many business leaders today is they are desperate to cut costs and work more efficiently. While the last 10 years have brought about a boom in software solutions that address specific needs, the fact is it's created massive fragmentation where tools live on their own islands, and it's not working.
"The biggest opportunity for organizations to not only survive in today's turbulent market, but thrive and grow, is to connect the tools, systems, and teams already in place. This is why more and more organizations are seeing the value of both the Quickbase platform and services."
Vena
Vena published a business update for its Q4 and full fiscal year 2022. It had record subscription revenue and over 1,500 customers. It added 20% new employees during the year and partnered with Fluence Technologies.
Hunter Madeley, CEO of Vena "Macroeconomic conditions have placed a new urgency on streamlining financial and operational planning. Companies trust Vena's award-winning Complete Planning platform and Partner network to provide the planning capabilities and business insights required to thrive in any environment. 
"Vena remains committed to empowering our customers to build agility and resilience into their business planning processes."
Funding
Adeptia announced a $65 million strategic growth investment round led by PSG, a leading growth equity firm partnering with software and technology-enabled services companies to help accelerate their growth.
Product
Ataccama ONE Unified Data Management Platform is now available in the Microsoft Azure Marketplace, an online store providing applications and services for use on Azure.
Foxit announced that Foxit PDF Editor Cloud for Teams had been given Microsoft 365 Certification.
Freshworks announced new GPT-based conversational enhancements to Freshworks' natively-built AI-powered assistant, Freddy.
insightsoftware announced the expansion of its Angles product line with Angles Professional for Oracle.
KX announces the general availability of kdb Insights Enterprise on Microsoft Azure, representing a significant milestone for the strategic partnership with Microsoft announced in March 2022.
Laiye announced access to the most advanced AI models in the world, including ChatGPT, and GPT 3.5, backed by the trusted enterprise-grade capabilities and AI-optimized infrastructure of Microsoft Azure, to create cutting-edge applications.
Mitratech announced significant updates across its suite of solutions, including product expansions and technology investments to meet the complex demands of the market.
NewGen launched Newgen OmniDocs Connector on Salesforce AppExchange. This empowers customers to make the most of their Salesforce investments.
Oracle Cloud Infrastructure (OCI) has introduced new capabilities that can boost the reliability and efficiency of large-scale Kubernetes environments while simplifying operations and reducing costs.
Pulseway has released version 9.2, and it's a big one. It includes redesigned policy management, workflow automation and remote control improvements, a new option in OS and patch management and several other improvements.
RoboMQ Hire2Retire has released phase 4.5. It now supports future hire and termination events. There is also an API connector for SAP SuccessFactors.
Salesforce announced Einstein GPT for Commerce to transform every customer experience with Generative AI. Salesforce announced an integration with Google Merchant Center to help merchants show consumers the product available in local stores.