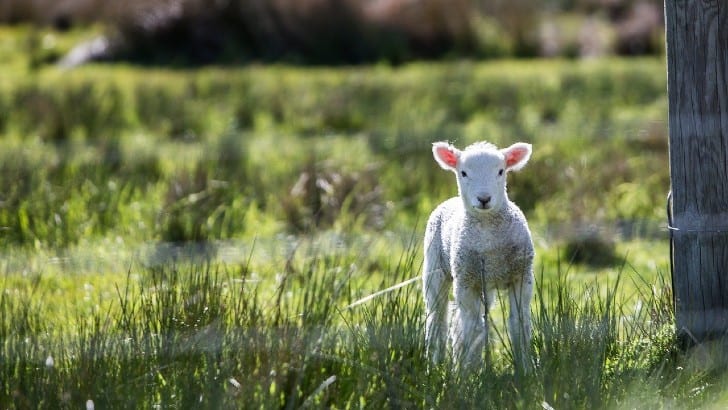 Enterprise Times spoke to Ron Efroni, CEO and co-founder at flox, about its $16.5 million Series A funding round. Jitterbit acquired no-code platform vendor Zudy. At Salesforce DX, the software giant made several announcements, including a new generative AI fund, the results of a 'Digital Skills Now' study and the launch of ChatGPT capabilities.
Pick of the week
At the Qualtrics XM summit, the experience management category leader made a series of announcements.
Qualtrics unveiled a set of new purpose-built applications designed for the frontline — every intersection between a customer and a company — digital or physical. Qualtrics Frontline Agent Coaching helps managers build stronger teams with automated coaching to deliver better service experiences and drive down operational costs. Qualtrics Frontline Team Assist captures and analyses an agent's calls, providing managers and agents a complete picture of their performance and more impactful feedback and training. There were also 2 new Frontline Digital solutions — Customer Journey Optimizer and Digital Experience Analytics.
Qualtrics announced the Real-time Brand Intelligence and Research Hub, new purpose-built solutions that use real-time analytics and predictive insights to help organizations understand brand performance, grow market share, and make smarter and faster decisions in response to the needs of their customers.
Qualtrics announced new capabilities in Manager Assist that bring employee behaviour data and continuous listening together onto a single platform, giving managers and people teams real-time insights they can act on to build more engaged, inclusive and productive teams.
Qualtrics and Five9 announced a partnership to integrate Five9's industry-leading cloud contact centre solutions with Qualtrics Frontline Care™.
Qualtrics and Merkle announced that Merkle's identity resolution platform, with Qualtrics platform solutions, such as Experience iD (XiD), a connected, intelligent system for all customer experience data, gives brands a powerful new way to optimize experiences, improve customer retention, and ultimately increase revenue.
Qualtrics and Twilio are expanding their partnership and introducing a new no-code connector that allows real-time data sharing and integration between the Twilio Segment customer data platform (CDP) and Qualtrics' Experience iD (XiD).
Appointments
BlackLine, Inc., has appointed Founder, Director and former Chief Executive Officer Therese Tucker and board chair Owen Ryan, Co-CEOs. Outgoing CEO Mark Huffman will serve as an advisor for the next year.
DocuSign announced that Cynthia Gaylor had informed the company that she intends to resign as Chief Financial Officer in the coming months. It has begun the search for its next CFO.
Domo made a series of senior leadership appointments. Founder Josh James takes over from John Mellor as CEO. David Jolley has been named Chief Financial Officer. Jeff Skousen has been named Chief Revenue Officer. Dan Strong and Renée Soto have been appointed to the Board of Directors.
Freshworks announced three senior hires, SVP of GTM Strategy and Operations Shafiq Amarsi, SVP of Customer Experience Murali Krishnan, and SVP of Global Channels and Alliances Doug Farber.
Logicalis has appointed Dina Knight to the position of Chief People Officer.
Versapay appointed Carey O'Connor Kolaja as its new Chief Executive Officer.
Business
Alteryx announced Alteryx Fanalytics, a new initiative showcasing analytic insights and applications across the most watched sports in the world.
Docebo partnered with ELB Learning, a leader in corporate learning technology and custom training development solutions. Docebo and ELB teams will co-market their respective products and services to strategic Enterprises seeking a "best of breed" approach across modern learning platform implementation and strategic content services.
EY and IBM announced a global collaboration to focus on environmental, social and governance (ESG) solutions to help organizations accelerate business transformation with value-led sustainability.
Infosys Foundation, the philanthropic and CSR arm of Infosys, has signed Memorandums of Understanding (MoU) this financial year with Avanti Fellows, Nirmaan Organization, and Shrimad Rajchandra Aatma Tatva Research Centre to bolster women's empowerment in India.
Kensu, the Data Observability company, announced a Product Advisory Council comprised of experienced data leaders to support the company's mission to provide Data Observability at the source through strategic guidance, enriching the Kensu product with insights from market needs.
Mendix, a Siemens business and global leader in modern low-code enterprise application development, announced significant progress in the company's collaboration with Amazon Web Services, Inc. (AWS).
Pipedrive announced that it had reached 400 app integrations to date on the Pipedrive Marketplace, an ever-growing ecosystem designed to help customers seamlessly sync business data all in one place.
Customer
Appian and its partner Roboyo announced they are working with Primary Health Tasmania to improve health service commissioning through process automation.
Cognite announced an extension of its long-term frame agreement with OMV, the international, integrated oil, gas, and chemicals company headquartered in Vienna/Austria.
Thai Union Group PLC, one of the world's leading seafood producers, uses its high-value solution, Freshservice, to modernize IT service management at its operations across the globe.
Highspot published an interview between Robert Wahbe, CEO of Highspot, Inc and James Bickerton, Head of Client Development, Global Banking, HSBC, about their digital transformation journey and why they chose Highspot.
etisalat by e& will leverage IBM sustainability software to help advance etisalat by e& company's environmental, social and governance (ESG) strategy.
Infosys collaborated with mobility specialist ZF to revamp its multi-echelon supply chain with SAP Integrated Business Planning® (SAP IBP) and Infosys Cobalt. Through this engagement with the aftermarket division of ZF, Infosys has implemented SAP IBP for demand planning and inventory optimization.
Jersey Evening Post has selected MHR's People First platform to help manage its HR processes.
The Mediterranean and Gulf Cooperative Insurance and Reinsurance Company (MEDGULF), KSA, has selected Newgen to transform their motor claims process.
Alteram Solutions, a BPO information and communication technology services provider in South Africa, has successfully utilised NICE's Workforce Management solutions with expert guidance to improve agent capacity, forecasting, and scheduling. Whakarongorau Aotearoa – New Zealand Telehealth Services has implemented NICE's CXone cloud-native platform to transform its contact centre operations and deliver frictionless customer experiences to support the health of the New Zealand public.
Fenwick, the UK's largest family-owned department store, has adopted Qlik Cloud to advance its analytics capabilities and empower more employees at the company to use data in their day-to-day roles.
Anke Horenkohl, Marketing Solutions Process Expert and her team at speciality chemicals company LANXESS created a single source of truth approach for content using Showpad sales enablement technology.
DICK'S Sporting Goods uses the SOCi Local Pages product to optimize its stores' local pages and SOCi Listings tool to ensure each Google Business Profile listing includes a direct link to a particular store's local page.
Financial Reports
6Sense
6sense announced the fifth consecutive year of top-line performance leading into 2023. The company closed their fiscal year with impressive results, including overall revenue growth of 70% over the last fiscal year and new customer acquisition and net revenue retention rates demonstrating the transformative value realized by its customers using 6sense Revenue AI.
Jason Zintak, CEO of 6sense, said, "Throughout the past year, we've built upon our growth in meaningful ways and continue to provide our customers with tangible value that impacts their bottom line. Using our own platform is essential to our success and puts us in a unique position where 6sense Revenue AI is a competitive advantage – both in our own category and where our customers compete. Looking across our customer base we see revenue generation is 120% more effective when using 6sense, their deal size doubles, and win rate increases 4X."
Auditboard
Auditboard announced the company had surpassed $150 million in annual recurring revenue (ARR) as accelerating demand for its award-winning solutions continues to drive explosive growth. The company grew ARR over 60% again in 2022 while generating positive cash flow — scaling the durable growth model set in place by its founders.
Scott Arnold, AuditBoard President and CEO, said, "We're grateful that our customers and their teams continue to embrace our purpose-built solutions as we help them navigate today's complex risk landscape and elevate their work. We are committed to providing market-defining, easy-to-use, powerful solutions to support a growing number of teams across organizations."
Domo
Domo announced results for its fiscal fourth quarter and year ended January 31, 2023. Q4 total revenue was $79.6 million, an increase of 14% year over year. Subscription revenue in Q4 was $70.3 million, an increase of 18% year over year. Subscription revenue represented 88% of total revenue in Q4.
For the full year, total revenue was $308.6 million, an increase of 20% year over year. Subscription revenue was $271.3 million, an increase of 22% year over year. Subscription revenue represented 88% of total revenue.
Josh James, Founder and CEO of Domo, said, "Domo helps companies of all sizes better leverage data so every employee can be a multiplier of business impact. I'm proud of the team for their continued focus on delivering customer value. Based on our internal alignment, our sales capacity outlook, the size and health of the pipeline and the strong demand at the top of the funnel, I am very bullish on our long-term prospects."
Funding
Cube, the next-generation Financial Planning & Analysis (FP&A) platform for modern finance teams, announced a $10 million Series A round of funding led by Mayfield, with participation from Bonfire Ventures and Operator Collective.
SOCi Inc., the marketing platform for multi-location brands, has raised $120 million to invest in a revolutionary line of AI marketing products and expand into new markets. The round is led by JMI Equity ("JMI"), with participation from Vertical Venture Partners (VVP), Blossom Street Ventures, and strategic investor Renew Group Private Limited.
Product
Alteryx announced MyAlteryx Success Hub. MyAlteryx Success Hub is the one-stop shop for all Alteryx support needs. From submitting and tracking tickets to accessing knowledge bases and other valuable resources, Alteryx users can easily and securely find resources to help them resolve their issues quickly.
Appian announced the immediate availability of the latest version of the Appian Platform for process automation. The new release features enhancements in total experience, data fabric, automation, and process mining, all underpinned by Appian's industrial-strength low-code design.
Deloitte launched the GreenLight Solution by Deloitte, an enterprise decarbonization Software as a Service (SaaS) solution composed of a modular system of tools that helps empower organizations to take action at every stage of their decarbonization journey.
DronaHQ launched a PDF Generator, enabling customers to generate PDF documents for invoices, reports, contracts, and much more.
Hubspot launched two new tools powered by artificial intelligence (AI) — content assistant and ChatSpot.ai — to help its customers save time while creating better connections with their audiences.
Kofax announced the latest edition of Printix, its industry-leading cloud print management SaaS offering.
Onit announced a set of integrations to its ELM solutions that incorporate two of its recent acquisitions into its comprehensive portfolio for managing advanced legal workflows. The integrations, which stem from Onit's acquisitions of Bodhala and BusyLamp in September 2021, optimize legal operations in two key areas — financial benchmarking and localized support for Europe.
Pegasystems announced enhancements to Pega Foundation for Healthcare, enabling healthcare organizations to accelerate access to care at scale for their customers.
Outreach announced the launch of Outreach Data Sharing as part of its extended partnership with Snowflake.
Pipeliner CRM v4.15.0 is out. The release adds Sales Activities Checklist to each step of the Pipeline, an update to List Views and several other improvements.
Salesforce and OpenAI introduced the ChatGPT app for Slack. Built by OpenAI on the Slack platform, the app integrates ChatGPT's powerful AI technology to deliver instant conversation summaries, research tools, and writing assistance directly in Slack to help millions of companies work more productively. Salesforce also introduced Trailhead Coach, a free, guided path from skills-based learning to automatic interviews for anyone pursuing a career in the Salesforce ecosystem.
Teradata announced the integration and general availability of Teradata VantageCloud with Microsoft Azure Machine Learning (Azure ML). VantageCloud's scalability, openness and industry-leading analytics – ClearScape Analytics™ – combined with Azure ML's ability to simplify and accelerate the ML lifecycle helps customers unlock the full value of their data, even in the most complex and demanding environments.
UiPath announced data science teams using Amazon SageMaker, an end-to-end machine learning (ML) service, can now connect to UiPath to quickly and seamlessly connect new ML models into business processes without the need for complex coding and manual effort.
Validity launched its Customer Community and its reimagined Help Center as part of a strategic focus on customer experience, empowering customers to achieve their desired business outcomes.