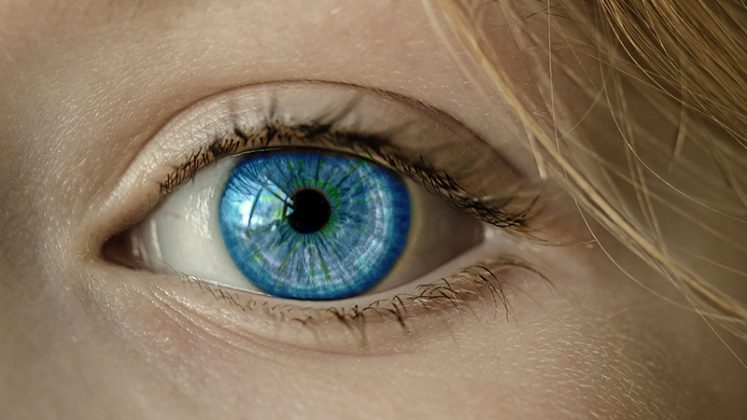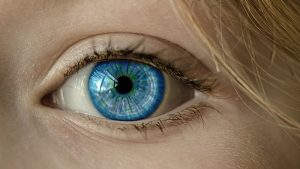 Several interesting pieces of research were published this week. They included Cleo's fourth annual State of Ecosystem Integration Report looks at supply chain issues and how a modern integration ecosystem can solve them. Other research last week included reports from Bullhorn, Sage, Qualtrics, Scoro and Validity.
Bullhorn
Bullhorn published its Global Recruitment Insights and Data (GRID) 2023 Industry Trends Report. It found that certain practices drove revenues at staffing and recruitment firms. Digitisation of data was a key element for success. Successful firms were twice as likely to use automation and digitise their data. 68% of firms reported an increase in revenue in 2022, and 67% expect to improve performance in the coming year.
Key findings included:
77% of staffing firms have begun implementing a digital transformation strategy. Many are still in the early stages.
The top priority for 2023 is winning new clients – 40%, the first time in six years
Client-related challenges remain, with 22% citing the increase in job requisitions that are too specialized or demanding
Gretchen Keefner, SVP of Global Enterprise Business at Bullhorn, commented, "This year's survey highlights a clear relationship between business performance and technology adoption. This makes a compelling case for firms to invest more in digital transformation to future-proof their businesses, despite economic challenges and uncertainty in the jobs market."
"Acquiring new clients has once again become the top priority for recruitment firms, and it's still crucial for firms to focus on delivering a more modern, personalized, and connected candidate experience because the talent market remains tight. Firms that use technology to increase their efficiency and provide a streamlined experience will set themselves apart from the competition."
Ciphr
98% of leaders and senior management find their jobs stressful. This was the key finding from a study by Ciphr. The top causes of that stress are:
the cost-of-living crisis (30%)
high inflation and rising prices (29%)
exhaustion or burnout (22%).
Claire Williams, chief people officer at Ciphr, says: "Since the pandemic, and with the ongoing impact of the cost-of-living crisis, there has been a lot of focus on the importance of alleviating workplace stress and what employers can do to safeguard their employees' mental health. But less is said, perhaps, about the huge pressures that people in senior management and leadership roles feel and how stress impacts them.
"It is, however, important for organisations to be really mindful of the influence that work has on an individual's stress levels – especially if they are senior management or the CEO – as they may be less likely to discuss how they are feeling. The best way to support them is for organisations to work proactively with their senior managers to either help relieve those stresses, where possible, or give them tools and strategies to cope with those stresses in a more targeted and positive way.
"Stress, in general, doesn't always need to be perceived as a negative – lots of people really thrive under stress and high-pressure situations – and produce some of their best work. But when high levels of stress cause anxiety, that's when increased risks to the business can start presenting themselves, through ill health, higher turnover of senior managers, ineffective leadership, or poor performance.
"It's definitely in an employer's interest to understand how their managers are feeling and what they can do to help, if there's a problem, before it impacts the wider business."
ConnectWise
ConnectWise published a Forrester Consulting Total Economic Impact report. Its cybersecurity solutions can deliver a 386% ROI over three years. TEI reports use an aggregate company based on research of several customers.
Raffael Marty, EVP and General Manager, Cybersecurity at ConnectWise, commented, "The findings of this study are very clear: there is a tremendous opportunity for TSPs to build and grow successful cybersecurity practices to better serve their clients, especially in this complex, evolving threat environment.
"ConnectWise's cybersecurity solutions are purpose-built to launch quickly and deliver outstanding client security outcomes, providing TSPs with the opportunity to drive value, increase profitability, and achieve their most ambitious vision of success."
TEI reports need careful reading but often have some useful insights.
Qualtrics
Qualtrics published some findings from a recent study of Retail workers. Key findings from the report include:
34% of employees say the technology their workplace provides exceeds their expectations
24% of retail employees agree the technology their workplace provides exceeds their expectations
39% of workers in information technology or software and services say their work tech exceeds their expectations.
54% of employees say major system changes rarely disrupt them,
49% of retail workers say major system changes rarely disrupt them.
Dr Benjamin Granger, Qualtric's Chief Workplace Psychologist, said, "Post pandemic, getting the right technology is one of the biggest challenges facing companies as they try to keep their employees productive and engaged. It can be tempting to try to solve problems by introducing new technologies, but sometimes consolidating platforms to streamline processes is a better solution.
"Using tech that doesn't meet their needs or slows their productivity can be frustrating and contribute to employee burnout, so regularly listening to employees who use the tech tools is essential."
In another study, Qualtrics looked at stress in customer-facing roles and its impact on attrition. 33% of workers in customer-facing roles have considered leaving their jobs. Perhaps because 44% have seen an increased workload, and a third believe customers have become ruder over the last year. Bad customer experience put up to 8% of sales at risk.
Fabrice Martin, Head of Customer Experience Product at Qualtrics, said, "Frontline employees are aptly named, often acting as the first – or only – point of human contact between a customer and a company, so their impact on the overall customer experience cannot be underestimated. It's essential that organizations provide their human frontline with resources to support their well-being and help them be more productive so they can consistently deliver excellent service and develop loyal customers."
Qualtrics highlight four takeaways for leaders to improve frontline employee morale:
Demonstrate that leadership is investing in customer-facing teams
Be aware of the toll of being understaffed
Streamline responsibilities to boost frontline productivity
Allow employees to provide feedback
Sage
Sage released a new report examining the challenges finance leaders are currently facing and how they are adapting to drive growth and efficiencies. The report, titled "Managing Modern Finance in a Time of Unprecedented Change," found that 81% of financial leaders in the US feel the time they spend on manual processes for accounting, compliance, and the financial close inhibits their work on strategic projects.
Dan Miller, Sage's EVP of Sage Intacct, commented, "Businesses and their finance teams are challenged by the current economic fluctuations. These obstacles heighten the need for responsiveness and automation. Businesses we speak with on a regular basis are learning that they must streamline accounting processes and gain insights through analytics to stay nimble and drive growth."
The report examines the pressure finance teams face to become agile and responsive. The top four priorities for finance and accounting leadership were:
Improving the accuracy of data for real-time decision-making – 47%
Better access to data – 41%
Unifying systems and data – 38%
Strengthening security controls – 37%
To achieve this, Sage recommends three technologies:
Adopting a single cloud platform
Automate tedious manual processes
A unified financial management platform
Sage also released a report in Australia,  The Redefined CFO study, also known as CFO 4.0. The study, previously published in other regions, looked at the three emerging personas of the CFO, Chief Facilitative Officers, Chief Fairness Officers, and Chief Future Officers.
In Australia, 85% of CFOs also expressed ambitions to eventually become CEO of their organisation. 58% feel that CFOs could perform the job of CEOs.
Justus Siage, CPA, Solutions Engineering Manager, Sage Australia, commented, "CFOs now have a bigger seat at the table, and increasingly, we are seeing that they are owning a lot of the organisation's technology journey. They have very specialised skills in financial modelling and return-on-investment (ROI) analysis, compared to other areas of the business."
Scoro
Scoro published its 2023 Clockwork report – The Agency Operations Survey. Based on responses from over 100 agencies, the report identified four areas that agencies are looking to improve in 2023
People, Culture and Collaboration
Dashboards and management information
Processes
Knowledge management
Validity
Validity published its State of SMS Marketing in the 2023 report. It was based on responses from over 1,200 SMS, text, and WhatsApp users across the United States, United Kingdom, Australia, and New Zealand. It found that done well, SMS marketing encourages customer engagement and spending. Conversely, when done poorly, it can have crippling implications for a company's bottom line. Key findings included:
38% of customers have been influenced to purchase a service
50% have been influenced to purchase a product because of a brand message they received via text or WhatsApp
96% of customers report finding themselves at least occasionally annoyed with SMS marketing
49% of respondents reported that brands messaging too frequently were what annoyed them most about SMS messaging
19% of respondents list SMS as their most preferred brand communication channel (ranked above email, social media, direct mail, or app notifications).
Kate Adams, SVP of Marketing at Validity, commented, "With bleak economic conditions projected for the coming months, it is increasingly critical to reach customers where they're at – which in today's world is via SMS. Marketers who've mastered the art of SMS are able to create campaigns that increase customer engagement and satisfaction, and ultimately drive revenue for their business.
"But the findings of this report are also a cautionary tale because the opposite is equally true. When SMS is done poorly, businesses risk alienating large swaths of customers. Unfortunately, many marketers don't know how to incorporate SMS effectively, and often attempt to apply age-old email marketing tactics – which aren't effective in this medium. It's crucial that businesses invest in training for their marketing teams so they are able to effectively adjust how, where, and with what frequency to employ SMS messaging tactics."
Zellis
50% of professionals working in payroll or HR in Ireland do not fully understand the upcoming auto-enrolment pension scheme, according to new research from Zellis. The scheme, first announced in March 2022, will require all eligible employees working in Ireland to be enrolled in a workplace pension scheme by early 2024.
There are stark findings from a survey by Zellis that also found
43% of payroll and HR professionals claimed they were unprepared for the changes.
79% of HR professionals expect that they will need to make further investments to implement a new pension system into their payroll environment.
Seán Murray, Director of Product Services, Zellis, comments: "From our findings, it's clear there are still a number of steps that need to be taken before businesses are ready for the move to pension auto-enrolment. Getting ready for the rollout is too complex to be left to just one department. It requires time and close collaboration between payroll, HR, and finance.
"Organisations need to take clear-sighted action, coordinate their key business functions, and leverage the support and know-how of their partners and providers. As we saw when UK businesses went through the same process, those who act quickest and take the bull by the horns will be the most effective."