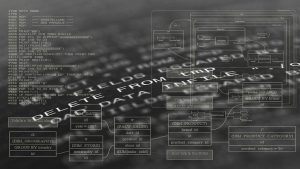 Contentstack has launched its new Contentstack Launch front-end hosting service offering. The new service extends Contentstack's product suite, providing enterprise companies with a first-ever fully composable, fully automated, digital experience stack from the front-end to the back-end. This means organisations can now more quickly stand up full-stack digital experience development environments. Contentstack says this reduces organisational friction and technical obstacles while accelerating business outcomes.
Contentstack suggests future-fit digital experience architectures require composable principles and a microservices, API-first, cloud-native and headless (MACH) technology approach. The company says enterprises that successfully transform their digital technology and practices outperform their competition with superior digital-first customer experiences.
As a result, Contentstack Launch is engineered from the ground up to streamline development operations. For customers, it means eliminating the friction and wait states that commonly exist as digital experiences evolve from back-end code to front-end user experiences.
Completely integrated. The solution eliminates organisational friction and development silos, by seamlessly connecting to Contentstack Marketplace apps. This reduces the technical debt with pre-built component libraries and workflows.
Fully automated. Create staging and production environments on Contentstack's lightning-fast Content Delivery Network with just a few clicks and automatically trigger rebuilds.
Framework agnostic. Build projects in virtually any common Javascript front-end framework, easily connect to and deploy code directly from a Git repositor.
Utilising clicks, not code
"Contentstack Launch has been an integral part of our development strategy since Day One," said Conor Egan, VP of product and engineering at Contentstack. "Much of our engineering energies go into eliminating the organisational and technical friction. This friction plagues development organisations as they stand up digital experiences. Contentstack Launch is a huge friction-remover and experience accelerator all in one."
Contentstack Launch extends the company's pioneering vision and product set now complete from the back-end to the front-end. At the core of operations is the Contentstack CMS, a headless CMS product offering. Contentstack adds to this its Contentstack Marketplace for customisation and platform extensibility. This is managed through 1-click integrations and its App SDK framework. The company says integrations and orchestration in the stack are made simple with clicks not code, using Contentstack Automation Hub.
Availability: Contentstack Launch is available now to customers as part of the Contentstack Early Access technology program. General product availability is scheduled for May 2023.
Enterprise Times: What this means for business.
According to industry analysts, the global Digital Experience Platform (DXP) market size is valued at USD $10.8B in 2023. It is expected to expand at a CAGR of 13.87%, reaching USD $23.6B in 2027. Hence the appearance of Contentstack Launch.
Contentstack now offers a fully-automated composable digital experience platform. The company says it is the first-of-its-kind, Contentstack Launch front-end hosting service, accelerating digital experience development from code to presentation. The solution is integrated into the Contentstack platform and is expected to support a seamless 'better together' development experience from the back-end to the front-end.
This development continues to support Contentstack's pioneering vision with possibly the industry's first-ever fully-automated composable digital experience platform. Ultimately the proof will be in the eating and the experience of customers, able to efficiently set up development environments effectively.