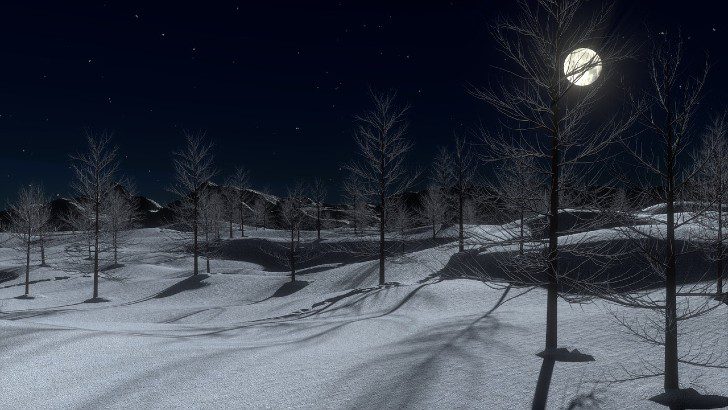 Sage announced its fiscal Q1 2023 results with continued growth in North America and UKIA, hinting that growth in EMEA will also surge. Sage also announced an integration with Equifax Verification to bring more employee benefits to customers.
Infor continued momentum in the Middle East with the announcement that Saudi Lime has selected its ERP solution. Silico has partnered with Arcwide ( the JV between IFS and BearingPoint) to bring its business process digital twins to a wider market.
Unit4 has unveiled a new Marketplace for itself, ISV and partners to list and sell add-on applications. Rootstock announced the appointment of Geoff Brannon as its new CFO
Appointments
Access Legal has appointed Emma de Sousa as its new managing director.
Business
Dassault Systèmes and IBM announced an extension of their long-standing collaboration with the signature of a memorandum of understanding. The companies are combining their technologies to address the sustainability challenges affecting asset-intensive industries.
Epicor revealed plans to launch a new regional data centre in UAE driven by surging customer cloud adoption.
Sage has partnered with Docaposte, the digital subsidiary of the La Poste group. Sage will integrate its solutions to La Place Digitale with its digital trust solutions, including electronic signature, archiving, the Digiposte digital safe, electronic invoicing, and multi-channel mailing.
SAP has reaffirmed its support for the people of Ukraine in an announcement that reveals how it has supported the country and how it will continue to do so after the war concludes with donations and free licenses.
Totalmobile has been awarded a place on the Crown Commercial Service's G-Cloud 13 framework.
At NRF, Workday announced continued momentum within the retail industry, with more than 50% of the retail organizations in the Fortune 500 have selected Workday. As part of this momentum, an increasing number of global retail organizations selected Workday Financial Management in the past year – including Dave & Buster's, Inc. Express LLC, EZCORP, Inc, and more – to help drive deeper financial insight and organizational flexibility and to support future growth.
Xero announced the launch of a new bursary with Calgary's Southern Alberta Institute of Technology (SAIT), offering support for accounting students in financial need. Called the Xero Accounting Futures Award, the new bursary will offer CAD$3,000 each year for three years to a different promising young student in financial need.
Customer
Pick n Pay Group, a leading South African retail business in the fast-moving consumer goods industry, has chosen to digitally transform its inventory, ranging and space planning capabilities with Blue Yonder. Pick n Pay will implement Blue Yonder's SaaS-based category management solution for the grocery business and allocation and assortment management solutions for its clothing business.
NetSuite has revealed how Touchland has used its ERP solution to help launch products in 4,000 stores in 12 months, including the Amazon stores supported by NetSuite Demand planning to manage inventory in 6 warehouses.
Guitar Center, the world's largest musical instrument retailer, has moved to Oracle Exadata Database Service on Oracle Cloud Infrastructure (OCI) to meet customer demand for new online and in-store services. Big Boy Restaurant Group, LLC, has selected MICROS Simphony Cloud Point of Sale (POS) and Oracle Payment Cloud Service to modernize its systems and support its legacy of great customer service.
KARL LAGERFELD has selected ToolsGroup Retail Forecasting, Allocation, and Replenishment to automate smart allocations across its network for inventory management, enabling the company to scale as it focuses on global growth.
Financial Reports
Acumatica published a review of 2022 looking at the five key milestones that told the year's story.
The Acumatica Summit 2022 welcomed over 2,000 attended to highlight the success of its customers, including Acumatica's Customer of the Year, Green Bay Packaging, Acumatica's Impact Customer of the Year, Cornell Cooperative Extension.
Two main product releases Acumatica 2022 R1 and Acumatica 2022 R2  and a new Services Partner Program.
It celebrated various awards and analyst reviews.
Added a partnership with eCommerce vendor Shopify and sponsored Joe Gibbs Racing and Paretta Autosport.
Extended its CSR program by supporting and extending the AcumatiCares program.
Product
Intuit has expanded the availability of the Intuit QuickBooks Business Network to millions of small and mid-market businesses in the US, creating one of the largest business-to-business (B2B) networks aimed at accelerating and automating B2B payments and improving overall cash flow.
Intuit Mailchimp launched Campaign Manager, a new way for marketers to plan, execute, and track their marketing campaigns across multiple channels – like email, text messaging, social media ads, and direct mail – and view how their campaign is performing in one calendar view. Campaign Manager will be available to Mailchimp customers worldwide with Standard, and Premium plans on January 25th.
Onwards HR announced that Employee Offboarding Platform, its data-driven offboarding technology, is available in the SAP Store, the online marketplace where customers can access solutions from SAP and its partners.
Oracle announced a series of new cloud capabilities. Price Hub extends Oracle Retail Merchandising Cloud Services to automate the pricing process so retailers can easily make purchase price updates across thousands of products to maximize sales and margins. Oracle Retail Customer Engagement Cloud Services also has new promotion capabilities that help retailers drive incremental revenue and profitability by executing more personalized and compelling offers.
ToolsGroup introduced the launch of Inventory Hub, a Dynamic Data Unification Platform that provides retailers with a "single source of truth" for inventory data across their enterprises. ToolsGroup also announced the launch of Real-Time Retail, the only retail planning and execution solution that leverages up-to-the-minute supply and demand data to respond faster and more effectively to changes in the marketplace to lower inventory, ensure product availability, and improve customer satisfaction across channels.
VOGSY announced a new integration with Trello, the popular task management tool.