Infor SunSystems Cloud has its first customer after Gulfsands decided to migrate its on-premises SunSystems finance solution to the new multi-tenant AWS-hosted solution. Gulfsands Petroleum plc is a public energy company based in the UK and focused on growth in the Middle East and North Africa region. It has a hub in UAE, but its main asset is Block 26, which remains under force majeure due to UK sanctions. However, the field is operating illegally, losing Gulfsands over £2 billion of lost revenue to date. The company is looking to help rebuild Syria once the civil war is complete and sanctions are lifted. Meanwhile, it is preparing itself with a digital transformation program to modernise its back office.
Choosing Infor SunSystems Cloud
While the company has long been a SunSystems client, it wanted to move the solution to the cloud. Whilst it was also happy with SunsSystems and the Infor Gold Partner Progressive TSL, with whom it has worked for several years, it wanted to consider its options. Gulfsands reviewed a range of systems with special consideration made to their ability to address the requirements of an upstream oil & gas company. It did not, however, enter into a formal tender process and being the first customer on the SunSystems Cloud solution may have given it preferential pricing.
Andrew Morris, Gulfsands' Finance Director, commented, "Having been a long-standing user of Infor SunSystems and having moved our other core systems to the cloud, we are incredibly excited to be the first SunSystems multi-tenant cloud customer. This provides important continuity in terms of both our joint venture and standalone financial reporting.  The security, risk and cost benefits are also hugely valuable at a time when we are getting ready to scale-up our business, and this will allow us to focus fully on our core business goals rather than dealing with an aging IT infrastructure that is out of kilter with the modern world."
On Progressive TSL, he added, "Progressive TSL has supported us since 2013, providing in-depth experience and expertise from across the energy sector, in particular in oil & gas. Their approach is patient, pragmatic and consultative, and they've genuinely been a trusted partner in our quest to modernise and future-proof our business through deployment of the very best digital capabilities."
That quest will see Gulfsands implement the new multi-tenant SunSystems solution enabling it to improve security, scale its operations, reduce risk and reduce its IT footprint. With the company operations currently paused, this is a good time to invest for its future without paying the license fees it may need when the operation finally ramps up. Infor SunSystems will also help manage the different currency, taxation and compliance demand it will need as it widens its geographic footprint in the Middle East and Africa.
The project
The implementation started in December 2022 and is due to complete in February 2023. This is a relatively simple implementation, and Gulfsands does not intend to integrate any applications to the cloud version of SunSystems as part of the implementation. Once live, the system will have only three users; another advantage of Cloud Software is that it can quickly ramp up user numbers and compute power when sanctions are lifted. Initially, the software will support English. However, SunSystems also supports Arabic should the company need to support the language for users based abroad, either in Abu Dhabi or eventually in Syria. In addition, as a cloud solution, users can work in any location as long as there is an internet connection. It will enable the Gulfsands finance team to work from home, the office, Abu Dhabi or elsewhere.
Progressive TSL also shared the other benefits that Gulfsands can expect, "The new SunSystems Cloud solution will bring enhanced security, reduced risk, lower physical and environmental IT footprint, a modern robust, supported accounting platform, regular updates, scalability to support planned growth, a cost-effective solution."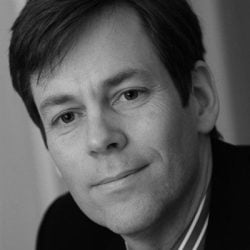 Chris Walcot, CEO of Progressive TSL, commented, "Powered by Amazon Web Services (AWS), Infor SunSystems Cloud provides added confidence from both a risk and security perspective, delivering resilient, world-class advanced cloud infrastructure in combination with modern, international financial capabilities," commented "We're delighted to be working closely with Infor to deliver these capabilities to our customers, and look forward to seeing Gulfsands embrace these to fulfil its potential in the coming years." 
Enterprise Times: What does this mean
SunSystems Cloud has been promised for several years, and now that it is out and soon live in at least one customer, Infor and its partner network should waste no time in contacting the existing customer base to migrate them. While many of the customer base have already decided to move to solutions such as NetSuite, many others have been waiting for this. An upgrade to a cloud-based solution they trust is their optimal outcome, and now Infor can deliver it.
It will be interesting to see how Infor powers up its partner network to deliver these upgrades. The announcement has also put Progressive TSL at the forefront of the migration. Once it has proven its migration processes work and Gulfsands is operational, it will be interesting to see how quickly it can capitalise on the latent demand from within and outside its customer base.
Joe Vargas, VP & General Manager of Infor SunSystems, commented, "We're delighted to welcome Gulfsands as our first Infor SunSystems customer to embrace the benefits of a full cloud deployment. So much more than a modern accounting system, SunSystems multi-tenant cloud delivers improved collaboration, security and a lower total cost of ownership that puts this energy leader in the best position from which to pursue its expansion and scale the business."