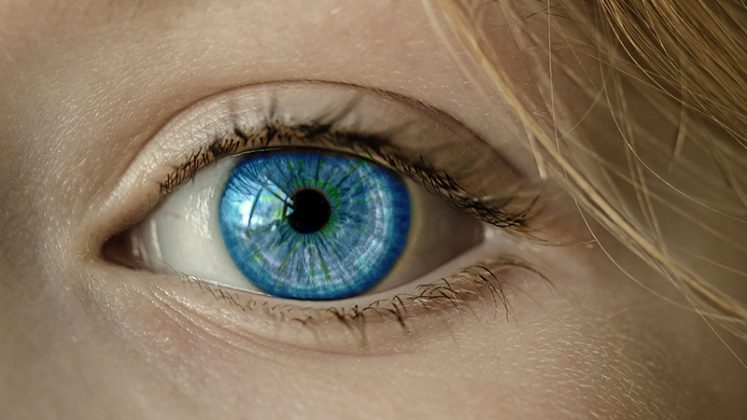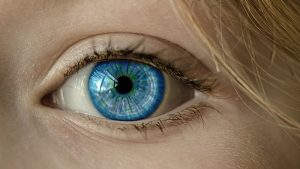 Several interesting pieces of research were published this week. They included the State of DEI, a comprehensive Workday report well worth a read. Storyblok published its Enterprise eCommerce Leader Report: EMEA 2023. The 2022 Unit4 Business Future Index promised much from a large survey across over 3400 respondents, but whilst the data was interesting, the report delivered few insights. Research from the Infosys Knowledge Institute suggested companies need to think differently about data and artificial intelligence (AI). It offered three areas of improvement.
Appian
A new Appian study, "From Boom to Bust: Why Empowering Developers is Vital for Business Innovation," found 75% of respondents in the UK are concerned that the transition from the pandemic to downturn will see business leaders freeze IT budgets and headcounts, increasing IT backlogs and slowing enterprise digitisation and modernisation efforts.
The research was based on a survey of 1,500 developers and software engineers across Europe (France, Italy, Germany, Netherlands, Spain, and the UK). Other key findings included:
80% believe tomorrow's workforce must have more business-savvy IT professionals and more IT-savvy business professionals to survive.
85% of respondents in the UK say the past two years have sharply accelerated their company's focus on IT-driven business transformation.
74% say they now have a full seat at the table as a business decision-making partner.
Michael Beckley, founder, CTO, and CMO at Appian, commented, "Covid forced businesses to rapidly innovate their processes, increase automation, and absorb new technologies. Organisations that continue to invest in IT-led innovation and agility will be better prepared to navigate the tight economic conditions expected in 2023."
BlackLine
BlackLine has published a whitepaper titled "Eye of The Storm: F&A's Role in Responding to Instability & Volatility". It is based on a survey of 1,483 business leaders and F&A professionals conducted by Censuswide across the US, Canada, UK, Germany, France, Singapore and Australia.
The study found that while 62% agree that understanding cash flow in real-time will become more important for their company in the face of economic uncertainty, only 2% are confident that they already have complete visibility.
There are growing concerns about visibility, with 43% concerned that customers will pay later. 42% are concerned that customers will have lower budgets, and 41% were concerned by their higher costs.
Marc Huffman, BlackLine CEO, commented, "Economic instability and volatility have increased over the past few months, adding more uncertainty to an already challenging and unpredictable global business environment. Once again, Finance and Accounting is caught in the eye of the storm, with CFOs and those who report into them feeling the pressure. There is widespread acknowledgement that better visibility over financial data, processes and working capital is needed if organizations want to weather the storm. Company leaders across the world will need to carefully consider how their organization can respond and remain competitive, agile and resilient in the coming months.
"There is no doubt that those who are using robust and comprehensive data to make rapid, intelligent decisions will be in a stronger position to adapt. In this environment, it's likely that greater emphasis than ever will be placed on the strategic insights that Finance and Accounting can offer the business."
Cezanne HR
Nearly 50% of managers believe HR teams should prioritise health and wellbeing programmes to support staff. This was the key finding in a survey conducted in November by Cezanne HR. Other key findings included the following:
90% of senior business leaders believe their businesses are or will be negatively impacted by the current economic situation. More than 55% say this is already the case.
Over 70% of managers say their staff are worried about how the recession will affect their jobs, with 60% concerned about redundancy.
77% of managers say supporting employee morale is their top priority in a recession.
Paul Bauer, Cezanne HR's head of content, commented, "The worsening economic situation and cost-of-living crisis has sent shockwaves through our society. With businesses having to take tough decisions, energy and food prices surging and job insecurity, many people are finding times incredibly stressful and worrying.
"It's comforting then, that our survey found managers saying that during a recession, their HR teams should prioritise employee health and wellbeing- they really are putting their employees first. Of course, whilst the downturn in the economy means that many businesses can't pay more to employees or step in to solve their financial issues, they can – at the very least – work hard to ensure their employees are safe, healthy, satisfied and engaged with their work."
Chaser
Chaser has published the 2022 Late Payments report. Late payments are the bane of many small businesses, and Chaser's report highlights the challenge they face. In the US, mid-sized businesses are owed $304,066 by late-paying customers. It is not an issue solely in the US, either.
Almost 9 in every 10 businesses report that their average invoice will be paid after the due date.
Just 13% of respondents reported getting paid on time or before their invoice due date.
Businesses in China, New Zealand, The United Kingdom, Pakistan, and South Africa-based businesses are paid the "fastest," only having to wait a week after their invoice due date on average.
The report looks at the reasons for late payments and what organisations can do to mitigate the issue. It found increasing innovation with:
8% of businesses report using email payment reminders to chase invoices.
60% of respondents follow up on late payments over the phone.
However, less than 25% had branched out into other channels, such as SMS payment reminders or WhatsApp invoice reminders.
The report details five ways organisations can address the challenge:
Input a credit control policyRemind customers before their invoice is due
Utilize best practice advice; it offers four suggestions
Try new channels of communication
Reduce your workload with automation
Corcentric
Corcentric has released a new report, "Digitization Strategies: How CFOs are Prioritizing Digital Payments to Maximize Efficiency". It looks at how the current economic challenges have created a new sense of urgency for chief financial officers (CFOs) around digitisation. 87% plan to invest more in payments and finance digitization, and 94% have already done so. Areas already invested in include the following:
fraud and risk management (83%)
working capital and credit (77%)
procurement (72%)
accounts receivable (75%)
accounts payable (72%)
days sales outstanding (66%)
days payable outstanding (49%)
Matt Clark, president and chief operating officer at Corcentric, commented, "As the role of CFOs evolves, they continue embracing more innovation and automation to keep their companies thriving, so it's no surprise they are planning more technology investments to grow the business. CFOs recognize that financial digitization has proven its value and continue to advance their strategies to capitalize on it."
These investments have helped the business survive the last two years, and digitisation remains a priority in the coming months. Clark added, "As CFOs develop plans to steer their organizations forward, they are turning to the proven value of comprehensive, end-to-end digitization throughout the entire finance function. In its collaboration with CFOs, Corcentric has helped them prioritize investments in digital payments and finance solutions to achieve a well-rounded solution to spend smarter, optimize cash flow, and drive profitability."
Foxit
Foxit has commissioned and published a Forrester Consulting Total Economic impact report. The report found that organisations switching to Foxit PDF editor achieved $5 million in Net Present Value and an ROI of 284% Over Three Years.
Frank Kettenstock, chief marketing officer at Foxit, commented, "Companies considering replacing their current legacy PDF software with Foxit frequently ask what they can expect as a return on their effort. We commissioned this study to demonstrate the compelling value our customers derive from making the switch. As Forrester has found, companies realize huge benefits beyond a dramatic reduction in licensing fees, including major savings in IT support, quantifiable improvements in security, and valuable gains in employee productivity and experience."
Freshworks
A new report from the LSE, commissioned by Freshworks, reveals Generations Y and Z rank hybrid working and flexibility above salary as the top factor when choosing where to work, making modern workplace tech a standard expectation. The new report, titled 'Digital contagion, trust and social influence: The technological and cultural impact of a new generation' identifies trends amongst these two generations, looking at the impact of digitalisation in both a work and non-work setting.
The report found that hybrid working and flexibility outrank salary as the top factor when choosing where to work. The new generations are also more likely to leave if there is no employee engagement, career advancement and poor management, with the lure of international travel also a consideration. Email is seen as antiquated, with modern social media and collaboration platforms as the preferred method of communication.
Dr Alexander Grous, lecturer and researcher from the Department of Media at LSE, commented, "The first few truly digital generations are gaining independence and entering the workplace – our latest report, in partnership with Freshworks, highlights how attitudes have shifted in recent few years. To truly harness the potential of the first generations who don't know a world without tech, we need to properly understand their motivations and attitudes. Only then, can businesses offer these new techno-files exactly what they want in both a professional and personal environment. Businesses armed with this information must be prepared to act now or die."
John Crossan, vice president & general manager of Europe, Freshworks, concluded, "If businesses really want to tap into the right talent, they need to know what makes them tick – both Gens Y and Z want immediate engagement with brands and colleagues, expecting real-time response times making chatbots and AI a standard expectation, and need. Long response times and clunky chat features are being routinely rejected."
iCIMS
The 2023 Workforce Report from iCIMS identifies key business trends and aims to understand employee sentiment to help employers adapt talent strategies and be successful in the next year and beyond. The report found that:
1 in 3 workers plan to look for a new job in 2023
1 in 3 are committed to their current role and expanding their efforts and responsibilities
Laura Coccaro, chief people officer, iCIMS, commented, "New demands require employers to modernize their approach to hiring and retaining talent," he said "We need to help employees take ownership of their careers – ensuring employees have the right skills and are empowered to grow and evolve with your company will be essential in 2023 and beyond. After years of upheaval, the new year provides an opportunity for us to collectively reset and redefine workplace norms, organization structure and processes."
The report identified that employees seek equality for skills development and promotion. However, only 60% see their companies' DEI efforts as effective and less than half of the employees feel accepted or valued. They also value skills development over benefits such as gym memberships. Technology is crucial for both retaining and hiring talent. The report looks at the technology, such as iCIMS Talent Cloud is the type of technology that talent acquisition professionals must consider.
Intuit
A new global survey by QuickBooks about 2022 holiday shopping trends, reveals that shopping local could make or break the holiday season for small business retailers. 72% of Canadian small businesses say the 2022 holiday season is more important to their overall financial health than last year. However, holiday spending with Canadian small businesses could hit up to $10 billion if Canadian consumers shop small.
Intuit seems to have published a press release around the Canadian data but offered the full insights in a blog revealing that 5,500 consumer in the US and another 2,500 in the UK were also surveyed. It found that 2/3 of consumers will buy fewer gifts due to inflation. Though the majority will spend at least the same or more than in 2021, in the UK, 34% will spend less than last year. (Canada 19%, US 22%).
In the press release, David Marquis, vice president and Canada country manager at Intuit, commented, "The holidays are vital to many Canadian small businesses, as the season can drive up to 65 per cent of their annual revenue. Our findings show consumers love the quality and service they receive from small businesses, and more than 8 in 10 consumers plan to maintain or increase spending at small businesses when crossing items off their shopping list. This time of year presents an incredible opportunity for small businesses to meet consumers' needs and take full advantage of the biggest shopping season of the year."
monday.com
Work OS vendor monday.com released a new report based on a survey of IT decision-makers from the US, the UK, and Australia (AU) to learn how IT teams globally are approaching their work, IT spend, and software decisions.
There is good news for vendors with:
Over half of IT decision makers (57% of the US, 54% of the UK, and 56% of AU) increased their software budgets in 2022.
Even more expect to increase those budgets in 2023 (67% – US, 55% – UK, 68% – AU).
However, more than half of decision-makers use more than 4 tools daily, but nearly a third say they could remove 3 or more tools from their tech stack. When looking at new tools, or presumably retaining existing ones, ease of use and integrations are the two most important features. The inference is that leaders do not want siloed applications but a more cohesive platform approach, even if it is hybrid.
Tsafrir Ezra, chief information officer, monday.com, commented, "These survey findings emphasize that the global digital transformation is well underway and here to stay. While trends are emphasizing consolidation, we expect 2023 to be a promising year for the software industry, with increased budgets and expansions. IT leaders are more focused than ever on ensuring their tools are making their teams more productive and will be more likely to cut unnecessary tools in favor of doubling down on the ones that increase efficiency."
MYOB
New research by MYOB found that 71% of Australians would be put off staying in a business if they had a bad onboarding experience. 44% believe their current employer could improve the onboarding experience. In another survey of 1,000 SME owners and operators, 78% see the need to improve their onboarding experience, and 51% are doing something about it. 85% of SMEs have increased their focus on the employee experience in light of the competitive hiring market, the research found.
Helen Lea, chief employee experience officer at MYOB, commented, "There are currently more jobs available than people to fill the roles, and according to the National Skills Commission, recruitment has been consistently more difficult this year compared with 2021. So when you find the right talent, you want to do everything you can to keep them in your business.
"Our research indicates how people are more willing to move around in a hot market, so it's imperative that businesses take time to consider how they onboard new hires, as this could help retain good people. Onboarding can have a direct impact on the longevity of an employee, with previous research showing it can improve hire retention by over 80% and productivity by over 70%."
"There are several stages of the onboarding process, meaning there are plenty of opportunities to make tweaks and improvements. This could be assessing how to make a new hire's first few days more interactive, or simply making sure you catch up with them on an informal basis to get to know them better. Or it could be providing clarity on achievable goals aligned to your business objectives, so they have clear direction and impact from the start."
The report covers the importance of employee experience in attracting and retaining talent and what organisations are currently doing.
Qualtrics
The new State of Digital Experience Report from Qualtrics illuminates strategic priorities and pain points for digital experience leaders.
Rising costs and a bearish economic landscape are changing consumer spending habits. Many companies are reining in spending and lowering growth expectations. However, 85% of digital leaders believe revenue from digital channels will continue to grow in the next 12 months. Across industries, almost 75% of companies say that more than 40% of revenue already comes from digital channels.
Key challenges are seen as the growing requirement of creating and updating customer profiles in real-time, faced by 39% and 41% of digital leaders who said balancing personalization with customer comfort is challenging. Data privacy was ranked as the most important initiative for 2023, with state legislatures throughout the U.S. introducing comprehensive data privacy bills in 2022 that will go into effect in 2023.
Shek Viswanathan, head of product, digital CX at Qualtrics, commented, "Given the current market dynamics, companies cannot afford customer churn caused by disjointed digital experiences, and digital leaders will be asked to clearly demonstrate how their programs are generating revenue in 2023. Successful organizations build strong, cohesive digital journeys across all their channels and these new findings offer a view of the most pressing needs during a high-pressure time for digital experience leaders."
Qualtrics also published the top workplace trends for the 2023 report. The top trends it identified were:
Employees are looking for assurance that their job and employer are on solid footing.
Organizations that support work-life balance will be rewarded with employees more willing to go above and beyond.
Companies will have to address friction from inefficient processes and technology to improve productivity and relieve symptoms of employee burnout.
Highlighting shared values between employees and organizations will be the top way to retain workers.
Dr Benjamin Granger, Qualtrics' chief workplace psychologist, commented, "Employee expectations have fundamentally changed, and the progress we've made cannot be undone. But as the economic picture shifts and people focus on their basic needs, clear and open communication are essential. Employees want reassurance that their jobs are secure, and that they'll get some relief from burnout after the disruption brought on by the confluence of COVID, an economic downturn and geopolitical events."
SAS
SAS has published an eBook on hyperautomation in the public sector entitled Supercharge Citizen Services. The book refers to the recently published SAS Hyperautomation Report, which looks at the new customer-centric demands and fast-evolving expectations around speed and convenience that have accelerated since the pandemic.
It argues that the public sector must turn to hyperautomation following chancellor Jeremy Hunt telling every government department they must find savings of up to 15% of their budgets.
David Shannon, head of hyperautomation, SAS UK & Ireland, said, "Government departments have long faced pressure to cut costs, but the current economic climate has increased the need to do so rapidly. It is important that civil servants can utilise the technology now available to help them simultaneously save money and improve the efficiency of public service. Whilst the individual technologies that make up hyperautomation are not brand new, combining them produces an unparalleled efficiency which, with the right expertise, can be achieved in a seamless transition.
However, it's important that government does not attempt a wholesale transformation of its services. It must continue to identify those citizens that are unable to use or don't have access to digital channels, or perhaps prefer to continue with paper-based communications.
As experienced professionals delivering important duties, many within the public sector may be sceptical about introducing new technology to transform their way of working. However, if we see the same results already seen in the private sector, civil servants can be reassured that intelligent decisioning, using AI, leads to positive online-only experiences – which is important because there's low trust in automated services used by the Government (34 per cent) from the public, the lowest of all sectors we surveyed."
SD Worx
A recent international survey by SD Worx discovered that the French are most likely to become self-employed soon. The report was published during Global Entrepreneur Week (Nov 14-20, 2022). Based on a survey of 10,119 workers asked whether respondents would become self-employed, perhaps as a second job. The top four countries were:
France (31.3%)
UK (25.7%)
Netherlands (25.1%)
Belgium (24.4%)
The Finnish respondents rated the least likely (14.1%). Generally speaking, the younger generations were most likely to have an entrepreneurial spirit, with 46.1% of those under 25s seeing themselves working for themselves in the future. While this dipped slightly for 25-29 years olds (34.5), 39.4% of 30-34-year-olds saw themselves as working for themselves in the future; older people then gradually reduced their chances of doing so.
Xavier Schreuders, responsible for collaboration with accountants at SD Worx, commented, "Belgians are not lacking in ambition to become independent. On a European scale, the Belgians certainly have a good score in terms of willpower. It is only in France that the proportion is higher: a third of people want to become independent one day. It is certain that among young Belgians, we see a lot of ambition to start as an independent. Almost half (46%) of those under 25 see themselves starting a self-employed activity in the future. This is also possible in a secondary activity, even at an older age."