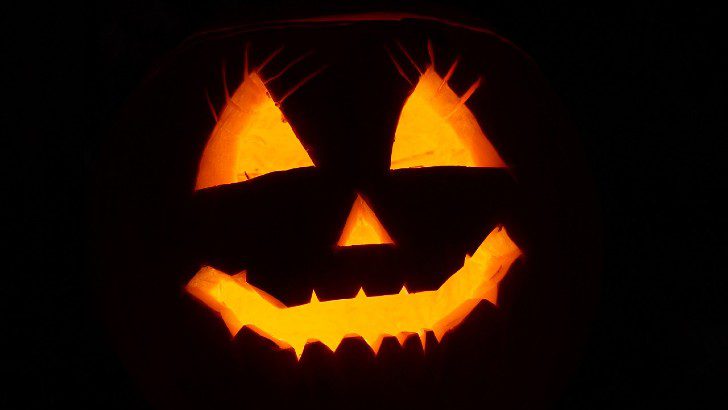 Alation raised $123 million in a Series E funding round, and Icertis announced that it had raised $150 from Silicon Valley Bank. The procurement startup, ORO Labs, raised $25 million in a series A round.
Qlik launched a new data fabric to extend its analytics platform significantly. Clarity Stack launched a new version of its sales intelligence platform that targets agencies with a lower price point. Tricentis deepened its Oracle capabilities announcing that it had achieved Powered by Oracle Cloud Expertise status.
Acquisitions
11:11 Systems announced the completion of both the acquisition of Sungard Availability Services ("Sungard AS") Recovery Services business and Sungard AS' Cloud and Managed Services (CMS) business.
Bill announced it had signed a definitive agreement to acquire Finmark, a leading financial planning software provider that simplifies financial planning and cash flow insights for SMBs.
SecureDocs, the parent company of ContractWorks, has been acquired by Onit, the market leader in enterprise legal management, enterprise contract lifecycle management, and business process automation solutions.
SD Worx has acquired Integrho, a payroll software supplier for the local Spanish market, headquartered in Barcelona. With this acquisition, SD Worx further strengthens its business in Spain, where it sees great growth potential.
UKG Inc announced the acquisition of Quorbit, the UK-based startup specializing in long-term workforce planning solutions for people in frontline and hourly roles.
WorkWave announced it had acquired TaskEasy, one of the nation's leading service marketplaces for rental property owners.
Appointments
N-able appointed Troels Rasmussen as General Manager of Security Products.
NTT appointed Charlie Li as Senior Executive Vice President of Managed Cloud and Infrastructure Services, effective 1 November 2022.
Business
Betterworks has partnered with LinkedIn Learning to pioneer an integrated approach to learning & development that connects learning content to the performance enablement process. The integration allows employees to search, discover, and launch LinkedIn Learning courses from within Betterworks, while linking learning progress and outcomes to measurable performance goals, such as an employee's professional growth, within Betterworks software.
The Infosys Foundation, the philanthropic and CSR arm of Infosys, announced that it had signed a Memorandum of Understanding (MoU) with Bharatiya Vidya Bhavan (BVB) for the promotion of Indian visual and performing arts across India.
Kensu, the Data Observability company, announced a partnership with Collibra, the Data Intelligence company, and the availability of an integration between the two solutions.
Onit and JusticeBid, LLC, a minority-owned diversity analytics and outside counsel selection provider, announced their strategic technology alliance. The strong alliance between Onit and JusticeBid will provide clients with tools to improve the diversity of their outside counsel and other vendors.
Visier announced a new partnership with HR.com, the largest online community of human resources (HR) practitioners, designed to support the growing demands on HR professionals to unlock the value of their organization's people data.
Customer
Accenture Federal Services (AFS), a subsidiary of Accenture, has earned a spot on a Department of Veterans Affairs (VHA) contract that will deliver innovative healthcare technology solutions that can be scaled into clinical production.
Edith Cowan University (ECU) has implemented the Boomi AtomSphere Platform to create a digital framework that promotes data access and sharing across the university for enhanced staff and online student engagement.
Office Depot has leveraged CData to modernize its data infrastructure in the cloud without sacrificing its existing analytics processes, saving the major retailer months of custom development time.
Infosys has assisted Spark New Zealand in migrating its corporate functions to Microsoft Dynamics 365. This is set to enhance business resilience, operational simplicity, workplace agility and customer experience for New Zealand's largest telecommunications and digital services company.
Scratchpad revealed how CaptivateIQ had increased its pipeline by 23% using Scratchpad, with sales reps entering 70% more fields on Salesforce following its implementation.
Events
Ceridian announced it will hold its annual customer conference, INSIGHTS 2022, from November 7 – 10 at the Wynn Las Vegas and will live-stream its general session keynotes.
Showpad, the global leader in sales enablement technology, has opened registration for the sales enablement conference Transform Connect 2022. Set to take place virtually on November 9, 2022, the event is open to everyone across the sales and marketing landscape and is free to attend.
Financial Reports
Alteryx announced its Q3 2022 results. Revenue for the third quarter of 2022 was $215.7 million, an increase of 75% year-over-year. Mark Anderson, CEO of Alteryx, Inc, commented, "Alteryx continues to execute at a high level and gain traction with large enterprises. We delivered a strong third quarter with annual recurring revenue (ARR) growth of 33% year-over-year, adjusted for the effect of foreign currency, improved operating profitability, and an increased net expansion rate of 121%.
"Our strong results continue to validate the strategic initiatives we have put into place over the past couple of years. With a meaningfully scaled go-to-market motion, a growing partner ecosystem, and an expanded portfolio of incremental cloud offerings, we are well-positioned to meet the growing global demand for democratization of data analytics."
Bill announced financial results for the first fiscal quarter that ended September 30, 2022. Total revenue was $229.9 million, an increase of 94% year-over-year. Subscription fees were $58.1 million, up 57% year-over-year.
René Lacerte, BILL CEO and Founder, commented, "We delivered excellent results in the first quarter. Revenue grew in excess of 90% year-over-year, we achieved non-GAAP profitability, and we had a record number of customer net adds for the quarter.
"Our solutions are helping more than 400,000 businesses manage their financial operations, empowering them with more control and cash flow visibility while giving them more time to run their businesses. With our platform, ecosystem, and scale, we are well positioned to help millions of SMBs automate their financial back office."
Ceridian reported its Q3 2022 earnings. Dayforce recurring revenue is up 29.6% year-over-year, or 31.6% on a constant currency basis. Total revenue was $315.6 million, up 22.7% year-over-year, or 25.3% on a constant currency basis. David Ossip, Chair and Co-CEO of Ceridian, commented, "We delivered strong financial and operating performance in the third quarter. Our results exceeded our guidance on all revenue and profitability metrics, with Dayforce recurring revenue growing 30%, and 32% at constant currency.
"We sustained topline growth while significantly expanding profitability. I am particularly pleased with our operating cash flows, which more than doubled year-on-year. We now have 5,848 customers live on the Dayforce platform, which validates our commitment to providing a great experience and delivering measurable value to our customers."
Freshworks announced financial results for its third quarter ended September 30, 2022. Total revenue was $128.8 million, representing growth of 33% compared to the third quarter of 2021 and 37% adjusting for constant currency. GAAP (loss) from operations was $(58.3) million, compared to $(140.3) million in the third quarter of 2021.
Girish Mathrubootham, CEO and Founder of Freshworks, commented, "We delivered a strong quarter of results with revenue up 37% on a constant currency basis and significantly improved our operating efficiency. In Q3, we continued to deliver on our promise of modern, powerful, easy to use software for everyone with new updates to our product suite."
Global Payments Inc announced results for the third quarter that ended September 30, 2022. GAAP revenues were $2.29 billion, compared to $2.20 billion in the third quarter of 2021. Jeff Sloan, Chief Executive Officer, commented, "We delivered record results in the third quarter consistent with our raised cycle guidance (on a constant currency basis and excluding dispositions), highlighting the resiliency of our business model and our ongoing track record of execution across market cycles.
"Importantly, our Merchant business delivered strong 11% adjusted net revenue growth (ex Russia) and our Issuer business delivered 6% adjusted net revenue growth, each on a foreign exchange neutral basis relative to the prior year period. Our core Issuer business continued to accelerate sequentially versus Q2 2022."
HighSpot published a business update, announcing surging customer adoption and usage as companies leverage its capabilities to equip, train and coach reps and analyse their programs to improve sales performance. It saw a 67% increase in CPG customers and a 64% increase in Healthcare customers. It doubled revenue across the U.K., Germany and northern Europe; opened offices in France and the Australian and New Zealand markets.
Robert Wahbe, CEO of Highspot, commented, "Right now, organisations are doing everything possible to manage the pace of change and evolve. Sales enablement is a critical success lever for go-to-market initiatives – Highspot allows you to take control of your program, your team, and ultimately your business outcomes."
HubSpot announced financial results for the third quarter that ended September 30, 2022. Total revenue was $444.0 million, up 31% YoY. Yamini Rangan, Chief Executive Officer at HubSpot, commented, "Q3 was another strong quarter for HubSpot, reflecting our continued focus on innovation and execution. Our platform is driving value for customers and continues to be mission-critical as they look to connect with their customers and increase efficiencies during this period of uncertainty.
"We are operating from a position of strength with a solid balance sheet, an incredible team, and a company culture that allows us to attract and retain top talent. Looking ahead, we will continue to adapt to the realities of the environment without losing sight of our mission to become the #1 CRM platform for scaling companies."
Upland Software announced its Q3 2022 results. Total revenue was $79.5 million, an increase of 5% YoY. Jack McDonald, Upland's Chairman and Chief Executive Officer, commented, "In Q3, we beat our guidance midpoints on revenue and Adjusted EBITDA, even after FX headwinds.
"We also announced a host of product news and closed a $115 million strategic equity investment from HGGC, which brings incremental capital for potential M&A opportunities and provides additional strategic and operational support as we look to drive value for our shareholders over the next several years."
Product
At Data Citizens '22, the Data Intelligence conference, Collibra unveiled a wave of innovations designed to make data intelligence easy and accessible to more data users with the performance, security, and scale that enterprise organizations demand.
ContractLogix announced feature enhancements to its flagship contract lifecycle management (CLM) platform, enabling organizations to speed up contract reviews and negotiations even more.
Freshworks announced Freshservice for Business Teams, an enterprise service management solution that enables departments outside of the IT function, like HR, facilities, legal, and finance, to securely provide uninterrupted service delivery within each department. Freshworks also revealed an infusion of artificial intelligence (AI) across Freshchat, Freshdesk, Freshsales and Freshmarketer.
GoodData announced the general availability of GoodData Cloud on Amazon Web Services (AWS), the next-generation cloud analytics platform focused on ease of adoption, API-first design, and integration with the modern data stack.
HaloPSA announced recent feature improvements to its solution. These include a Chatbot, Automated Tickets for Device Warranty, Contract Dates and Recurring Invoice Dates, and a Year-end organisation stats card. The company also added integrations to MS Dynamics 365 Business Central, sherweb, Ingram, Dicker Data, West Coast, Also, Pax8 and Giacom.
Informatica announced the availability of the Intelligent Data Management Cloud (IDMC) platform for state and local governments at the Informatica World Tour in Washington DC.
Mediafly introduced new Enterprise Revenue Intelligence capabilities connecting sales coaching to forecasting, pipeline management and sales execution in a single platform. The latest release improves sales productivity, predictability and coaching while reducing the costs associated with siloed technology, saving customers an average of 30% or more.
Mindtickle announced the release of new products and capabilities designed to make it easier for revenue organizations to deliver engaging and high-impact sales enablement and content experiences for sellers and buyers.
Planful announced a new suite of native, easy-to-deploy integrations for its marketing performance management (MPM) solution.
Qualtrics announced Qualtrics Manager Assist, a new platform that empowers managers to listen, understand and act on feedback from their teams in real-time to keep employees engaged and productive.
Salesforce launched Nature Accelerator, a new initiative that leverages resources from across the company to help nonprofits innovate and scale urgently-needed climate solutions.
Salesforce introduced updates to its Field Service solution. They include Proactive maintenance, offline mobile UI extensibility and Ai-guided visual assistant.
Seismic unveiled several product capabilities to aid investment banks in their digital transformation journeys, including content automation and distribution technology, AI-powered insights and analytics, social media engagement, and more.
ServiceNow announced new solutions to help digitize today's most pressing workplace productivity challenges. The latest capabilities – Automated service suggestions, Service Request Playbook, and Workplace Scenario Planning – are built on the ServiceNow platform and accelerate the automation of complex, often offline processes for enterprises and government agencies, helping to improve service operations as well as customer, employee, and constituent experiences.
Vena announced the integration of Vena with Microsoft Power BI Embedded as part of its Insights and Analysis solution.