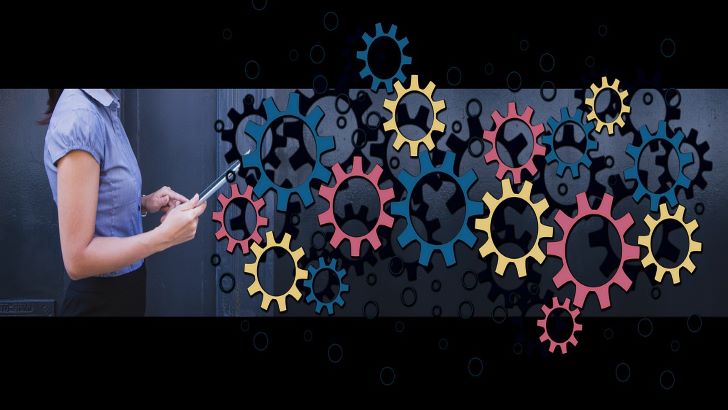 Mark Simon is Celigo's Vice President of Strategy. Celigo aims to make automation as simple as possible by enabling anyone in the enterprise to build or deploy integrations. The company says businesses can solve their integration challenges with iPaaS. Mark is a hands-on practitioner, having led operations, in Celigo for more than ten years. Previously, he was a co-founder and CEO at an eCommerce company. He is passionate about solving integration challenges and believes that integration should be easy and simple for both technical and business users. Enterprise Times caught up with Mark Simon at the SuiteWorld event in Las Vegas.
What is the difference between iPaaS and SaaS?
"iPaaS is a cloud-based integration solution and really a subset of SaaS, unlike SaaS which is hosted by a vendor on-premise. From an integration standpoint, on-prem applications, which were commonly called middleware, can be considered as iPaaS 1.0. Companies such as Mulesoft and Informatica offered hybrid solutions, on-prem, or cloud-based which are much more developer-orientated.
"In Celigo, we really think of ourselves as being the first of the breed of iPaaS 2.0 solutions. Within the context of that SaaS application environment, we're an integration platform, based on a multi-tenant cloud platform, natively architected for Amazon Web Services." 
How does Celigo differentiate itself from its competition?
"Celigo takes a different approach from the normal user experience perspective. Our objective is to really unlock integration and automation, because that's really what integration is all about. Automating your business and unlocking data from the domain of the IT department. Our solutions remove the need for teams of integration engineers doing everything from monitoring, managing, modifying, building or deploying applications. That's a really radical shift. Our thesis is that automation and integration are a sub-component that needs to move out IT and take a more federated approach. Enterprises need IT, a centre of excellence, businesses require oversight, but you need automation, and integration to bind the organisation.
"We believe that by automating processes across applications, we are freeing up employees time to do more in the organisation. That reduces manual processes and empowers employees to focus on growing the business. We are passionate about solving integration challenges and believe that integration should be easy and simple for both technical and business users."
Are Celigo solutions low code based?
"It is low code as a principal. However, we still have the capability to embed code in the flows and the integration themselves in a very approachable way. We think of a flow being a process of moving one or more records, to one or more endpoints within a logical structured approach. This can involve moving a closed opportunity from the CRM in Salesforce into your ERP as a sales order. Furthermore, it can be much more. Multiple sources can reach out to multiple systems for data enrichment or validation."
Do you think enterprises, irrespective of size or sector, really understand the importance of data?
"This is a major problem we're really trying to solve. We are trying to make it easier to connect data and to break down those silos. We see this problem universally across companies, from $5 million revenue start-ups to global multinational organisations. However, what I noticed is that progressive companies are building automation to bring data into a single system. They are beginning to think about data more conceptually.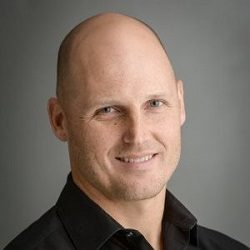 There is a lot of interest from businesses in maximising data. They are starting to realise they are not getting the full value from their data. Smart enterprises are looking at how it fits into their wider systems and processes. This includes both the business process and the data movement. One the things we espouse at Celigo is the concept called The Automation First Methodology. It is a shift in thinking, where if an enterprise is implementing a new SaaS system, they add automation so that integration becomes integral to that platform. It becomes an established organisational understanding that without integration and automation around it, they are not getting the full value."
After more than a decade of digital transformation, do you think enterprises understand the importance of automation?
"There's definitely need for education in the marketplace. I'm speaking to business leaders, particularly the ones that have automated successfully. They fully understand and look to use technology more effectively. These business leaders see automation as a differentiator and a competitive advantage. They fully understand that, and look to get value out of every system they purchase. As a result, they are simply building better companies. Furthermore, they are becoming more agile and can weather disruptive trends more effectively than non-automated companies. Possibly ten percent companies have embraced some form of automation. So, there's a tremendous amount of education needed in the marketplace."
Where is the integration and automation space heading towards in the next five years?
"Ten or 15 years ago, people were laughed out of the room, when they talked about cloud-based technology. I remember sitting down with the CEOs of mid-market companies, proposing cloud-based ERP and housing their core financial data in the cloud. Some would interrupt saying, 'We'll look at this. But if we decide not to go in this direction, we'll just build this ourselves.'
"I often talk with technology leaders in an organisation who say they still integrate particular datasets manually. They literally move data by hand. Some have automation tools available but won't use the platforms. 'We'll just integrate that ourselves,' is the remark often used.
"In five to ten years' time, I would expect those CEOs to be laughed out of the room. I expect to see the opportunity for automation to spread across businesses and to move in the direction of convergence. Automation will converge with process mining or VPN. Whether it's in the concept of lighter weight, very user friendly, low code. Alternatively, front office integration, as opposed to heavier-duty back-end integrations. Customers will embrace automation. We will see this coming to the forefront of business leaders' minds or progressive businesses in the forthcoming years."