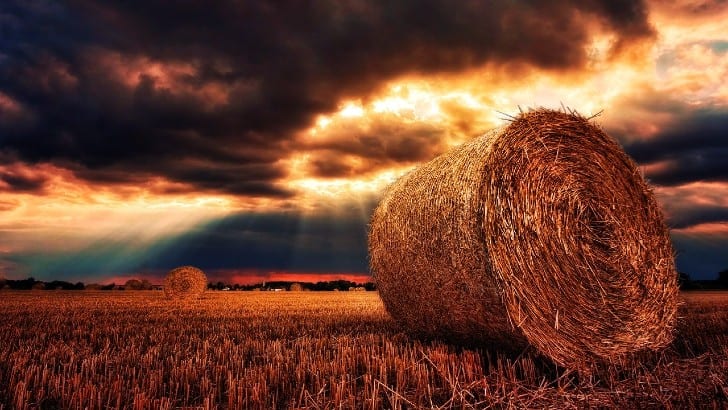 A slightly delayed roundup for last week, with the UK pausing to remember Queen Elizabeth II. NebulaGraph raised tens of millions in a Series A funding round for its graph technology. Tipalti celebrated global growth and promoted Rob Israch to president. Planful announced that it acquired Plannuh, the marketing performance management vendor. Oracle announced impressive Q1 results powered by NetSuite, Fusion and Cerner.
Acquisitions
Altair, a global leader in computational science and artificial intelligence (AI), has completed the acquisition of RapidMiner, a leader in advanced data analytics and machine learning (ML) software.
Appointments
Bill.com announced that Loren Padelford had joined the company as chief commercial officer (CCO) responsible for sales and strategic partnerships, reporting to CEO and founder René Lacerte.
Billtrust has appointed Marco Eeman as managing director to lead its European operations, focusing on profitable revenue growth and customer satisfaction.
IntelliHR announced that Paul Trappett has left the company and has re-appointed its current company secretary Suzanne Yeates as CFO.
Introhive appointed Alan Panezic as chief product officer.
Reputation has hired Marc Linden as chief financial officer to guide the company to its next growth phase.
SirionLabs appointed Ken Cavallon as the company's executive vice president (EVP) of Technology Alliances & Platform Strategy (TAPS).
Zilliant appointed Faraz Iqbal as senior vice president of service delivery.
Business
Appian announced that the Circuit Court for Fairfax County, Virginia entered a final judgment awarding it $2.036 billion in damages from Pegasystems Inc for trade secret misappropriation.
Arcoro was named a member of the 2022-2023 Associated Builders and Contractors' third annual Tech Alliance. The alliance is a consortium of firms that create construction technology and innovative solutions for ABC contractor members, primarily working in the industrial and commercial sectors.
Schlumberger and Cognite announced a strategic partnership to integrate Schlumberger's Enterprise Data Solution for subsurface with Cognite Data Fusion, Cognite's leading open industrial DataOps platform.
Corcentric announced it is a Microsoft Office Cloud Partner. Corcentric Platform customers can now utilize Microsoft Office for the web directly in the source-to-pay platform to simplify document management. Corcentric also announced a partnership with global tax compliance solutions provider Sovos to help companies navigate intricate global e-invoicing requirements, including new laws regulating e-invoicing and e-reporting being rolled out in several European countries.
Demandbase opened a new 11,500 square feet office in Hyderabad, India, for 75 employees, with eight conference rooms in a prime location.
Head Light announced that it had been accepted in the Digital Marketplace framework, G-Cloud 13.
HiBob has established a Lisbon-based, engineering-led operation from where it will run its 'Center of R&D Excellence'. Over time, the venture will create 70 new jobs for tech professionals in the region, with a recruitment drive already well underway.
Mckinsey announced a new alliance with Salesforce which would unite McKinsey's strategic insight and deep transformation capabilities with Salesforce's leading CRM platform.
Medius announced the launch of a new advisory program– Medius Elevate. Through the new Elevate program, Medius customers can maximize their investment, all while partnering with global experts for process improvements, new feature support and more.
Ricoh announced it had been appointed as a Medius Cloud Partner in Australia, enabling the company to sell and integrate the Medius range of autonomous account payable solutions.
ActionIQ announced the integration of its AIQ's new HybridCompute technology with the Teradata VantageCloud analytics and data platform. The combination will help enterprise IT teams maximize the value of existing technology investments while maintaining seamless experiences for business users.
The Salesforce model for employee engagement was recently featured in a World Economic Forum (WEF) case study. Salesforce announced it would deepen its focus on workforce development with plans to introduce innovations to the Trailblazer.me Profile and a multi-year commitment to help prepare 20,000 new Trailblazers for jobs in the Salesforce ecosystem by 2028. A new Hire Me button will help simplify how Trailblazers hire and get hired in the Salesforce Ecosystem.
ThoughtSpot announced plans to invest $150M across its operations in India over the next five years. Additionally, ThoughtSpot announced a new office in Trivandrum, the company's third R&D center in India.
Validity has relaunched the Validity partner program. It also welcomed Platonic Ideal, New Blue Interactive, Reach Marketing, and Jarrang as the latest additions to the program.
Customer
Probe CX, a leading customer experience organisation, is now saving over 400 hours each month, or more than 2.6 full-time employees a year, due to moving to Freshservice™ workflow automation.
DRB-HICOM, one of Malaysia's largest and most diverse conglomerates, will implement Prophix for global financial consolidation and reporting.
The international food supplier OSI has automated HR processes with the RoboMQ Hire2Retire employee lifecycle management solution.
Financial Reports
6Sense announced record breaking business results from H1 2022. Year-over-year, 6sense revenue has grown 113%, while its customer base and the global workforce increased by 157% and 170%, respectively. Jason Zintak, CEO of 6sense, commented: "Through a relentless focus on driving out uncertainty and waste for revenue teams, we are leading a movement in the industry. We're giving sales and marketing leaders the leg up they need to accurately plan, execute, and measure success with the certainty these times demand. I'm proud of this team and our tenacious commitment to deliver world-class technology and support, innovate across the organization, and execute against our aggressive roadmap."
Cyara closed FY22 with more than 30% growth in revenue, a 95% customer retention rate, and a Customer Net Promoter Score (NPS) of 70 and 10 billion seconds of synthetic CX testing traffic annually. Alok Kulkarni, CEO and co-founder of Cyara, commented: "In today's digital economy, testing digital CX is a critical function for companies in every industry, so the release of Cyara Botium was a natural addition to our product arsenal. It has already made a positive impact for many of our customers. Our goal is to ensure that self-service CX solutions such as chatbots and interactive voice response (IVR) systems are improving customer journeys — not causing customers additional frustration — all while increasing productivity and minimizing costs."
Sidetrade announced its H1 2022 results. Bookings were up 42%, with US bookings up 58%, helping to drive that growth. Revenue rose 11% to €17.8 million. Profits rose 12% to €2.3 million. Olivier Novasque, CEO and founder of Sidetrade, commented: "This first half clearly validates our acceleration strategy kick-started in early 2021. In fact, we just achieved the best half year in our history, regarding both our bookings and our ability to deliver high profitability whilst implementing a substantial investment policy, particularly in North America.
"Sidetrade has what it takes to become the leading player in terms of acquiring new customers in a booming market where the inflationary environment further incentivizes companies to accelerate their cash generation. Sidetrade will naturally pursue its robust growth strategy while remaining committed to its development model which is supported by a firm balance between investments, growth and profitability."
Product
Alvaria Cloud is now available on the Google Cloud Platform (GCP). It adds GCP to its current offerings of AWS and Azure, expanding the available public cloud options Alvaria provides to support customer experience (CX) and employee engagement (EX) strategies.
Analytic Partners announced enhancements to its GPS-E platform that will accelerate brands' ability to quickly make crucial decisions on adapting to new opportunities and risks to meet their business goals, even in an uncertain economic environment.
Betterworks announced integrations with multiple Office 365 and G Suite applications that allow employees to quickly and easily manage their performance from the applications they use every day. The plug-ins include – Microsoft Teams, Outlook, Excel, and Google.
ConnectWise has launched an updated version of its Modes Theory™ (aka Modes) methodology that helps partners identify and operationalize their businesses in alignment with their unique objectives.
DemandBase launched Demandbase Smart Data on Snowflake Marketplace through a partnership with Snowflake, the Data Cloud company.
eXo announced the general availability of its digital workplace community edition, eXo Platform CE 6.3.
Foxit announced Foxit eSign for Salesforce. The new solution allows users to improve productivity by completing and automating the entire eSignature process inside Salesforce with Foxit eSign.
Kensu unveiled the Kensu Community Edition, supporting the data community with the first free solution to monitor the health of their data pipelines at the source and explore first-hand the potential of this new data solution category.
OneStream announced product updates at the 2022 Splash EMEA Global User Conference. They included Power BI integration, ESG reporting and Sensible ML.
Qualtrics announced new XM Benchmarks that will give organizations insights to make critical decisions based on Qualtrics' vast experience data and industry-leading analytics. These new XM Benchmarks are powered by organic feedback from Qualtrics' nearly 17,000 customers spanning dozens of industries around the globe, in addition to targeted panel data from surveys.
SalesAgility released SuiteCRM 8.2 beta 2. The main focus is getting LDAP and SAML authentication up and running. It also includes new and improved functionality to the History Timeline, Duplicate Views, Bulk Select and migration process updates and a more consistent UI.
Salesforce and Snowflake announced new zero-copy data-sharing innovations that will enable customers to unlock more value from their data. This deepening of the partnership between the two companies will help customers securely collaborate with data in real time between the Salesforce Customer Data Platform (CDP) and Snowflake, minimizing the risks, costs, and headaches from traditional sync methods.
SumTotal launched its Skills Blueprint product add-on in partnership with Lightcast, a leader in labour market analytics. This partnership will supercharge upskilling, reskilling, and talent development efforts for SumTotal customers.​
Syniti announced new data quality and catalogue capabilities in its industry-leading Syniti Knowledge Platform, building on the enhancements in data migration and data matching it added earlier this year.
At its PeopleForce conference, Trinet unveiled Enrich Learn. Enrich Learn offers tax-optimized reimbursements for expenses by SMB employees to advance their education. Like the other Enrich products, Enrich Learn is a turn-key solution for benefits, sponsored by the SMB. Enrich Learn will be available to all of TriNet's 23,000 SMB customers starting next month.
Visier announced Hybrid Work. The solution helps organizations track, measure and report on one of the most relevant and vexing workforce challenges facing organizations today.
Zendesk announced Intelligent Triage and Smart Assist, new AI solutions empowering businesses to triage customer support requests automatically and access valuable data at scale.