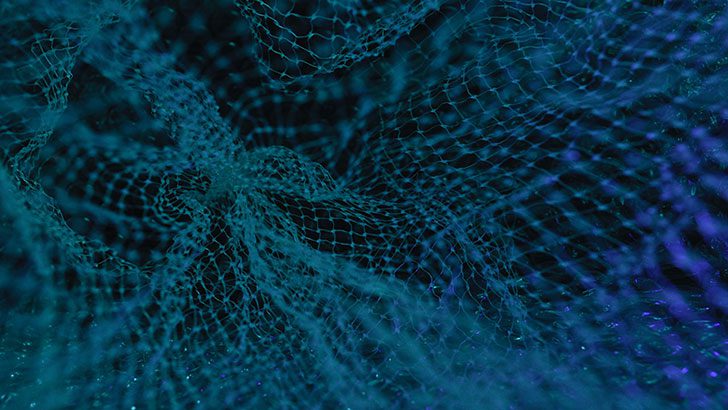 If there is one assured way of making your business thrive, it would be to enable, embrace, and set the wheels in motion to create a mature data culture. Think of developing a data culture as adding probiotics to your business. It provides a measurable means to bolster your company's organisational health.
Five Ways Data Culture Helps Business
However, growing and maturing your data culture is more than creating the systems needed to derive insights from your data and getting your people to use it. Here are five ways data cultures help businesses.
Effective data culture is preventative medicine for "black swan" stresses. Every business leader knows that world-changing events such as wars, pandemics, or climate change are our new normal. With a data culture, teams can rely on predictive and prescriptive analytics and tools to create early warning systems. These can prevent the extreme shocks felt because of these events. That's because the data provides the insights needed to pivot organisational go-to-market strategies and the impact on the business's supply chain.
I like to call a data culture a performance booster for competitive pressure. It is supported by industry analysts who state that businesses with a mature data culture see improved business health. Data leaders can feel the "better health" effect across multiple business dimensions, including customer satisfaction, time-to-market, employee productivity, and profitability, giving them a notable boost over competitors.
Data-driven insights are food and fuel for innovative businesses. In essence, they are nutrient access for decision support. When you mature a data culture and make it pervasive, every part of the organisation benefits from being able to make data-driven decisions with confidence.
Companies that are leaders in their use of data-driven decisioning perform better than competitors lagging in this area. The Sloan Review recently reported that nearly 50% of data-driven leaders exceeded their business goals in the past 12 months, compared to a mere 22% of laggards.
Building business resilience
A data culture enables a company to buck the trend and extend its life expectancy through business resilience. Telling research by Huron shows a decline in the expected average "age" of S&P 500 companies. It notes that it will shrink this decade from the 30-35-year average from the late 1970s to 15-20 years. I believe this trend will be exacerbated because the past is no longer reliably predictive of the future.
The rationale? Businesses base strategic decisions on historical experience, historical data, and gut feelings. But today, those sources are at best less relevant and, at worst, can lead to catastrophic missteps. It's a fact that businesses that base decisions on real-time data streams, and artificial-intelligence-infused predictive and prescriptive analytics, are definitively more resilient.
Organisational risk is a mammoth challenge facing businesses. Those with a data culture can see immediate benefits related to risk reduction for ESG and compliance. The more demand for data-driven decision-making, the more data sources we need, and the greater the variety of data consumed by analytics processes.
Additionally, AI-infused automation enables insights and innovation at scale. Unfortunately, complex workloads and processes create opacity, leading to unforeseen, inadvertent bias and privacy risk. With a data culture, it's easier for IT teams and business partners to jointly create transparent, well-governed, auditable processes that meet the needs of ESG and compliance.
Five steps to maturing data culture
Considering the metaphor of a probiotic culture – it is dynamic and, like anything nurtured, will grow when supported and shrink when it is not. Similarly,  an organisation's data culture is also dynamic and therefore needs to be nurtured and cultivated. The best way to do this is by five essential best practices around people, processes, technology, data, and orchestration.
People
Your people are the greatest asset to maturing a data culture. Empowered people are the ones who will drive widespread data-driven decision-making, so identify and empower employee champions who then become a probiotic "starter culture."
Only a handful of employee champions can facilitate the creation of pervasive cultural change. They are easy to spot, as they are the people who have shown an interest or proficiency in reading, working with, assessing, analysing, and arguing with data. Empower them through continual training, and recognise and reward them by tying their data leadership to career development and business impact.
Further success will result from developing company-wide data literacy baseline metrics and quantifiable goals, and making them part of your Objectives and Key Results (OKRs.)
Processes
Processes are always spoken about but often overlooked. Yet, a quick-win best practice is to widen the circle of stakeholders involved in data-centric and AI-related projects and instantiate data culture as a strategic differentiator in organisational data/analytics workgroups and Centres of Excellence. The positive impact of these processes must be continually measured, and you can use cross-functional and cross-departmental teams to define near-term and long-term metrics and milestones.
Do not forget to share—take the detail uncovered in quarterly reviews and share them company-wide. As part of your focus on processes, partner with the HR team so they can drive formal and internal certifications in data literacy.
Technology
Pick the right technology and democratise analytics by increasing access to self-service data analytics for those business users who've received training. The importance of Master Data Management (MDM) technologies in enabling democratisation cannot be overstated. Gather input across stakeholders when identifying which self-service technologies will empower business users to make better data-driven decisions and prioritise which data is needed to enable these systems.
Start deploying self-service strategies with a pilot amongst your employee champions and breed a culture that supports a "train one to train many" approach.
Data
Increase access to data – specifically, data that is governed and trusted and will support critical data culture initiatives. A key enabling approach is through Master Data Management (MDM) technologies. Daniel Newbern, senior director for enterprise projects at Sungard, noted that "MDM is providing stronger reporting for business organisations, as well as for executives and corporate groups. It's going to allow them to make better business decisions related to operations and customers. And the time needed to generate requested information has significantly decreased."
Also, consider what data and metrics are needed for each project — for example, you may need data to enable self-service insights for sales leadership or to measure the impact of the data culture over time. If your data is fuel for innovation and optimisation, you need to give employee champions access to data if you want your data culture to succeed.
Orchestration
Benefit from quicker time to value by using orchestration and prioritisation. Once you have identified and prioritised the focal areas where company data-driven decision-making will show the most value, it becomes easier to orchestrate which people, processes, technologies, and data are needed first. Orchestration also uncovers unexpected friction points. If caught early, it will help you address blockers and dependencies that hinder the progress of data culture projects and impact long-term data-driven success.
It is all an interwoven and connected process, but if I am to leave you with anything today, let it be that if you do one thing today to help your business thrive, explore how to mature your data culture.
---
TIBCO Software Inc. unlocks the potential of real-time data for making faster, smarter decisions. Our Connected Intelligence Platform seamlessly connects any application or data source; intelligently unifies data for greater access, trust, and control; and confidently predicts outcomes in real time and at scale.