Zoho has continued its extraordinary growth in recent times. It announced its progress at its annual analyst summit and provided details of its global progress. Zoho has achieved a 38% growth rate and now has over 80 million users. It did not reveal revenue growth, but it has continued to invest in that growth across several fronts.
The company is expanding its employee base rapidly with two new offices in the US, McAllen and New Braunfels, TX. McAllen now has more than 40 local employees, and New Braunfels has added 30 since opening. In India, it will add another 2,000 employees across a wide range of disciplines in 2023 and will continue to expand elsewhere, adding to its 11,000 employees. If it can replicate the success of India in other nations, it may become a model for others to follow.
Global expansion
Over the last two years, it has opened 59 global offices and rural areas, mainly in India and small cities, to expand into new markets and further support local communities with fast internet links and drop-in spaces. The most recent expansion is in Nigeria, announcing it will open a new office this month. Enterprise Times asked Zoho whether it would open similar hub offices to India in Europe, the US and Africa.
Raju Vegesna, Chief Evangelist, replied: "We do have plans to open several hub offices in Europe. We already have hub offices (or will soon have offices, yet to be announced) in Germany, France, Spain, Netherlands and UK. In Africa, we currently opened offices in South Africa and Egypt. The next set of offices are going to be in Nigeria and Kenya."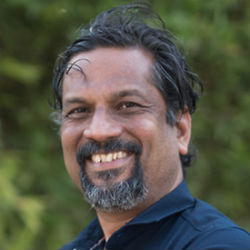 Sridhar Vembu, CEO of Zoho Corporation, commented: "We've long felt that we have a responsibility to the communities and world around us, whether that be through providing job opportunities to those with less access or by delivering products that help business grow to their potential.
"Our approach from the start of Zoho—now 26 years ago—still rings true today: nurture people and businesses, and lower the barrier of entry. Cost effective, yet built-for-scale products and regionally located offices aside, Zoho has built its business by being a partner that helps people thrive. Our success is their success and vice versa."
Investment continues
Where Zoho is perhaps different from some companies is the number of investments it makes, not just in its software but also in other industries. Recent investments have included:
Boson: A Silicon Valley-based smart electric utility vehicles and powertrains manufacturer which focuses on light utility vehicles (LUVs) for farming.
Ultraviolette Automotive: An electric motorcycle company. The joint $15 million investment with TVS Motor will help with the planned launch of a new, high-performance electric two-wheel vehicle in 2022.
Voxelgrids: An Indian startup that builds Magnetic Resonance Imaging (MRI) scanners.
Genrobotics: An Indian startup building robotics and AI-powered solutions for social issues such as hazardous working conditions. It aims to eliminate manual scavenging in India and improve the safety and dignity of workers in the sanitation and oil and gas industries.
In the Kongu region in India, it is forming a consortium of local technology companies that will set up R&D centres to investigate critical technologies for capital goods manufacturing. While these are worthy investments, they are outside the remit of where most SaaS invest. Enterprise Times asked whether this is a diversion from SaaS.
Vegesna replied, "These investments that are outside of SaaS don't mean much for Zoho customers. These are ways for Zoho to learn more about various verticals the company is interested in, and this will eventually help us as we offer vertical software solutions through SaaS."
Investment also continues in software R&D, with 60% of the Zoho workforce devoted to engineering. In the last two years, it has expanded its portfolio from 40 to 55 apps and continues to increase the number of applications, but not its pricing. A big question is whether it can continue to hold pricing with inflation rampant. However, it often offers free software versions for organisations to try before buying or with limited functionality.
Transnational Localism
Zoho introduced its philosophy of transnational localism in 2020.  It aims to create self-reliant local communities and economies. It began these efforts in its home nation of India and continues to expand the initiative overseas. This has meant that where it opens offices, it ensures that it supports local languages such as Arabic and hires locally and partners with local governments and organisations.
It has launched several such partnerships in the Middle East, including Dubai. It also includes pricing models specific to the local country, encouraging the growth of the local economy and its revenues. The approach has merit and overcomes some of the more imperial philosophies that other vendors often pursue.
With plans to open 100 smaller local offices in India, it will be interesting to see whether it can follow a similar model in other areas of the world to bring up the prosperity and prospects of some areas.
Enterprise Times:  What does this mean?
Zoho seems to get even more impressive every year. Whilst its sales and marketing budget remains low. It has been able to keep a cap on its pricing. Nevertheless, it continues to expand worldwide. This is notable, especially in countries where other vendors have struggled due to price points.
The Zoho philosophy of transnational localism is yet to be proven completely in India and elsewhere, but it has echoes of the Rowntree tenets of capitalism, compassion and change. Zoho is not offering a philanthropic salve to solve the symptoms. It appears to be aiming to improve lives within communities and the economies of those communities themselves. It is still early days, but the work so far is impressive.
If Zoho continues its growth, it will create a firm that could become a template for many others seeking international and even national success.