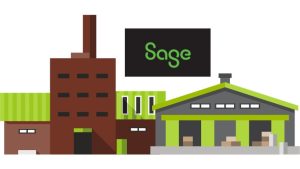 Sage is launching its latest Manufacturing ERP solution in the UK, Sage Intacct Manufacturing. Initially available as part of an early adopter program, Sage is working for four UK Partners: Datel, Innovate, Solutions for Accounting and CRM and CPIO as part of the launch.
Enterprise Times spoke to Robert Sinfield, Global Head of Product Sage X3 and Sage Intacct Manufacturing, Distribution and SCM, about the announcement.
While this is a multi-tenant solution, it is not running on Azure despite the recent partnership that Sage announced with Microsoft. Sinfield commented: "We're not running on Azure. We are multi-cloud with this framework. We are working very closely with the teams on building out our Team's integrations and extending that."
The launch follows Sage Manufacturing's first appearance in France, which was launched in March this year. Enterprise Times asked Sinfield how many customers were in France. He replied: "We have four customers we're looking to onboard. We have no customers onboarded at the moment. "
What about a general availability date? Sinfield answered: "We're not putting a timescale on it. We want referenceable businesses and referenceable case studies that will stand up and testify to how good the capabilities are."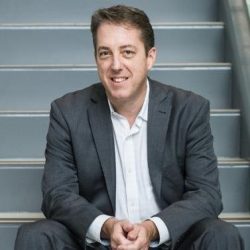 Paul Struthers, Managing Director, UK&I, Sage. "According to our recent Digital Britain report, untapped tech adoption could boost the UK economy by £232 billion annually. Cloud-native solutions, such as Sage Intacct are key to this, supporting customers to save time and money by transforming their businesses and embracing smart processes.
"Sage Intacct Manufacturing aims to boost tech adoption among small and medium-sized manufacturers in the UK through unrivalled extensibility, great agility, personalisation, and deep functional vertical capabilities."
The importance of integrations
Some functionality is being extended with partnerships and integrations. In France, it is integrated to FRM1000 as Sage Intacct is still not available in France (and Sinfield would not be drawn on a date for the French version). In the UK, Sage Manufacturing is only available with integration with Sage Intacct, so is it offered standalone?
Sinfield replied, "We're adopting a land and expand approach. If a customer is not ready to change their financial solution, but they are looking for best-of-breed manufacturing and distribution capabilities, they could take this and, when the time is right, add Intacct financials to the mix. We're doing something similar with our inventory planning product that we acquired as part of the Brightpearl acquisition. It's the same thing with Brightpearl for retail companies. You can buy Brightpearl standalone or as part of Sage Intacct retail bundle of capabilities."
The new product also integrations to several Sage applications and services. There is also a new integration to Avalara for the sales tax requirements in the US. An indication that the US launch will probably be announced next. This is important as it will give Sage Intacct a major boost against NetSuite, enabling it to offer a Manufacturing solution against the Oracle mid-market solution. Enterprise Times asked Sinfield why the UK came after France?
"The UK is very much our home market, but it's also very close to France. So we're leveraging the lessons and the expertise learned in France to allow us to prepare for a go-to-market in the US. So that's why we've picked the UK."
Will it replace existing solutions?
This is an exciting announcement from Sage and brings its new ERP solution for discrete manufacturers to the market. It is not a replacement for Sage X3, which caters to more complex operations. The solution targets discrete manufacturers and distributors in the 10-499 employees and generally 10- 50 million turnover. However, Sinfield acknowledged that Sage is talking to some firms that are larger than this.
Is Sage looking for Sage Intacct Manufacturing to replace its legacy solutions?
"We're not targeting migrations as a route to market. We're targeting new customer acquisition. Many of our customers use very functionally rich manufacturing products like Sage 200 in the UK or Sage 100 In the US, which are often highly customised to their business needs.
"We're offering a standardised best-of-breed solution that delivers simple out-of-the-box capabilities that will allow customization or tailoring going forward. Right now, we're focused on providing that best-of-breed out-of-the-box set of capabilities, where it's configured for their industry from the get-go.
"But there is the ability to tailor that to their own needs. We're not currently allowing customers to go in and do very heavy customization. Is it a good fit for a 100 or 200 customer at this stage? It depends on how much of their legacy customizations they want to keep."
This is still an early edition of the product, is Sage offering accelerators for firms to onboard the solution rapidly?
"We are building accelerators or what we would call editions. Now those editions will look at a number of different things: general manufacturing, and we're looking at high tech and electronics.
"We're working with customers and prospects on building out capabilities for fabricated metals for industrial machinery, etc. It's in the process at the moment. We've given very strong guidance around how to set up general manufacturing processes, which would be applicable across high tech and electronics, fabricated metals, and industrial machinery."
Functionality
This is not a simple ERP aimed at assembly plants that already has a rich feature set that spans all the areas one would normally expect.
Procurement – buy and put-away
Manufacturing – make and assemble
Distribution – sell and distribute
Inventory and warehousing
Resourcing and skills
The partners are excited by the first new manufacturing ERP product to come out of Sage for a while.
Rebecca Bradley, Commercial Director, CPIO, commented: "The launch of Sage Intacct Manufacturing into the UK manufacturing sector opens up a world-class solution to a market starved of accessible cloud-native manufacturing solutions.
"As an industry specialist, we know that the modern manufacturing business is less interested in monolithic solutions; they want agile, cloud solutions that allow them to respond faster to market demand, improve customer experience and compete successfully in, what continues to be, a really tough sector."
Sage has combined its deep knowledge of manufacturing from products such as Sage X3, Sage 100 and Sage 200 to build a cloud-native solution that it hopes will compete effectively.
This solution offers a strong, award-winning financial solution for manufacturers in Sage Intacct. As a cloud solution, it offers its functionality in a single platform with access using the Sage security service with the ability to access the solution anytime and from anywhere. The solution is built to scale, which, as Sinfield infers, some companies are already seeking to take advantage of.
As Sage evolves this solution, it is worth noting it is now considering the wider Sage digital network. While it has not added additional languages since March, it has enhanced the solution with a glossary available for any Sage applications.
Sinfield commented: "What we've done on top of the product is we've built a glossary. The glossary allows us to essentially take any term, translate that agree on the terminology, and then deploy that into the product at any stage whenever it's ready."
So what else does Intacct Manufacturing offer? We dived into some of the features mentioned in the press release. The most interesting are the new dashboards that Sage has developed for this product.
Intelligent Dashboards with embedded automation
Sage has developed a new generation of dashboards which include automation and are customisable by customers. Sinfield explained: "What we're doing with the dashboards is adding in automation capability. From a dashboard, you can trigger an automation process. You don't have to go into the underlying order or enter the underlying transaction.
"You can do it directly from the dashboard. Triggering multiple requisitions at the same time and having them go through a workflow or kicking off a batch process. For example, to initiate pick/pack operations across not just a single site, but potentially across multiple sites."
Intelligence is also built into the dashboards, with different views generated that can surface insights the user is prompted with. For example, the system will identify where two purchase orders can be consolidated, and the combination will offer better terms or other benefits.
This is also not a finished product, with Sinfield noting that in the future: "within a standard dashboard, we have this idea of grid within a grid. So I can view just a dashboard, and then add in the ability to automatically dynamically group all my requisitions by the preferred supplier by the secondary supplier by best price by best delivery dates, shortest lead time, etcetera."
These new intelligent, automated views offer data discovery and automation execution screens. The dashboards support interactive widgets where the view is distinct from the automation. It could display the data as a table, or graphic or render it as a visual process showing exactly how many things there are in a process.
The triggers and automation features will be available no matter how the data is displayed. There are currently no videos available to demonstrate this functionality, either current or planned, but it will be interesting to see the capabilities.
Traceability
The product sheet notes that the solution supports traceability. Traceability is increasingly important across different manufacturing sectors, especially in sustainability and identifying scope 3 emissions. Enterprise Times asked Sinfield what functionality is supported. He replied: "We've got serial, lot or sub lot. We've got shelf life capabilities as well, forward shelf life. We're busy working on backward shelf life at the moment.
"We also have licence plate numbering to do palleting and pallets,  pallets in containers, and serial numbers on pallets in containers. We're getting to a point where we're pretty advanced. We are busy finalising the licence plate numbering capabilities and building those out so that we support not only licence plate numbering for distribution but also licence plate numbering for intersite movement, stocking, as well as picking; packing and putting away as well on the receiving side."
On the sustainability question, Intacct Manufacturing is not as mature. Sinfield noted: "We have the ability to store information in the product around different types of sustainability metrics, so the plumbing is there. This is where some of the partnerships we're working on will come to the forefront. These are experts in the area of sustainability.
"As we add some additional capabilities around managing shop floor operations, we'll also be recording operational equipment efficiency metrics and all of the OEE metrics. As part of that, we'll track sustainability metrics and carbon outputs."
Sinfield noted that over the next 2-3 months, the development team would work on sustainability functionality and build its foundations. However, most features are likely through a partnership with a third party.
The future is AI in manufacturing
Another area where the new solution is leveraging the Sage Digital Network is in AI. Sinfield explained the team is working on several use cases. He added: "There's a couple that we are not quite ready for production for we're still busy fine-tuning the models. They have to do with primarily procurement at the moment.
"As we build out the automated shop floor control capabilities. We're going to be doing a lot more around manufacturing early warning. Once we've done that, our goal is to move more into the capability to promise side and advanced planning. What we're doing there is also going to be leveraging some of the capabilities we acquired as part of the Brightpearl."
That acquisition was Inventory Planner. It is on the integration roadmap, according to Sinfield, but no dates yet.
Routes to market
Sage has a strong sales team in the UK, and with four partners to help accelerate growth, it will be interesting to see how quickly it can gain traction in the market. Once the product is ready to launch in the US, that will show whether it can stand up against the cloud-based solutions such as Infor, Epicor and NetSuite, which have a strong footprint there.
In the UK, it will be interesting to see whether the partners can turn excitement into sales. Gareth Bezant, Director, Solutions for Accounting and CRM commented: "The development of Sage Intacct Manufacturing is another great example of Sage's ongoing commitment to providing market leading, true-cloud solutions for all customers. The deep understanding of manufacturing systems, built out over decades, has led to a very feature-rich and intuitive system which will only continue to go from strength to strength. A very exciting time for us all."
Enterprise Times: What does this mean.
Pricing is not yet available, but Sage is unlikely to overprice this new solution as it needs early adopters quickly. This new solution could become very important for Sage. In time it may offer an upgrade path for some of its legacy solutions. That would be the sensible approach. The inference is that it needs to build up its feature set, industry editions and migration tools before that becomes a reality. It shouldn't take too long to do this. Other cloud-based vendors are already attacking its Sage 100 and Sage 200 markets.
There is also the question of when Sage Intacct is ready for a non-English nation. As the flagship cloud native financial solution, it is losing ground to rivals across Europe and beyond in the cloud finance space. Other vendors have localised and multi-lingual solutions. When will Sage Intacct have a French version (or others)? It is a question that Sage cannot or is unwilling to put a date against. Could this be the year, though?