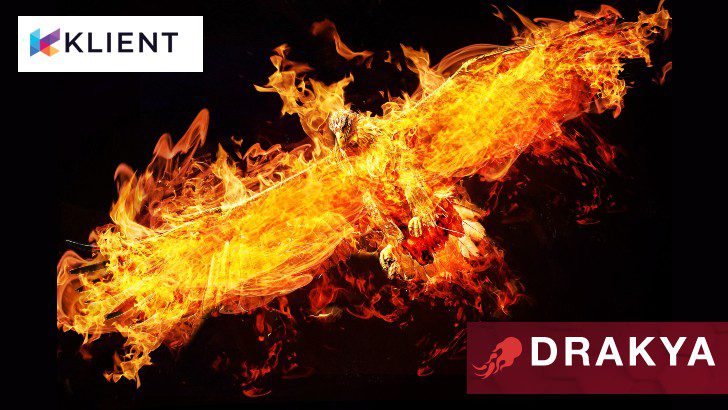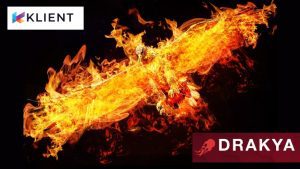 Yanick Abraham, CEO of Klient, has announced in a blog the merger of Drakya, the professional services company and Salesforce consulting partner he co-founded, with Klient, the PSA solution provider he acquired in 2020. It creates a firm that is not only a software vendor but also has the expertise of its professional services organisation, that has been deploying Salesforce and Klient for years to customers. Enterprise Times had the opportunity to talk to Abraham before the announcement.
Klient reborn and rising phoenix like
ET asked him to describe what Klient PSA is now. He replied: "Klient PSA, it's a bunch of consultants, myself included. I had the luxury of purchasing a PSA. We're (now) a team of consultants building a PSA for other consultants.
"In the professional service industry, it's all about the recipe. It's all about the strategy to deliver your project successfully. Feature-wise, we're all pretty much the same in the PSA world. For us, it's the recipe for success. It's definitely applying freedom within a framework, so you can empower your team to deliver their consulting business. We're very, very focused, and we care for the needs of consulting firms and the professional services department of SaaS (firms). We know the best practices for those guys. So we're going one step further than just implementing a PSA; we're guiding them and structuring them for success."
Abraham sees one area sector it does well in, that is with Salesforce consulting partners.  Having originally deployed Klient within his consulting firm, this is no surprise. Abraham sees this as a blue ocean for their sales efforts. Abraham now aims to deliver this combination of consulting and a mature product with a team of 31 people. The combination of the two firms doubles what Klient had before. With a renewed focus, it will be interesting to see what Klient can achieve.
A reborn Klient
What is the vision?
"For me, sustainable growth. What I really love is the Salesforce ecosystem and the Salesforce value. I want to be able to grow the Salesforce ecosystem. The way I can do this with the product is to (help) create and grow Salesforce partners, Salesforce consulting partners, and even Salesforce ISV partners. I want us to be the go-to PSA for Salesforce consulting firms to help them kick-off. Find good employees, hire and onboard new employees easily and deliver successful billable projects to their customers in a streamlined fashion. For me, it's helping the Salesforce ecosystem grow by enabling and empowering Salesforce consulting partners."
What is the ethos of Klient?
"We want it to be an enjoyable experience when you're dealing with us. We're taking really good care of our customers and growing through them. We want them to streamline their operation and grow their business. We want that experience to be fun. So for all our employees, customer, and even for prospects, the experience with Klient should be enjoyable and fun. We're very serious, hard working, and pushing hard in terms of where we're going."
What has happened?
What have you achieved since the acquisition?
"In terms of our performance, we've delivered on our performance path. We have streamlined the product. You can still do a lot of things around it. Now everything is simple. If you want to add fields, you could. It means we can onboard people faster.
"Implementation scares everyone. It's a big change to implement the PSA. The status quo is one of the big things that we're fighting. We have made sure that we can onboard by simplifying the product while keeping all features. That's the thing we've used in the fight. But now, you only have a different lens to see all of your data.
"It's very easy to learn Klient. We're becoming the easiest PSA to implement. We're delivering our PSA through Klient University. We've done three successful deliveries through Klient University. Within five days spread across two weeks, you can learn and implement Klient with a full team of a hundred users without any problems."
What is next? Klient is working towards SOC2 certification and should soon announce that it has achieved this. Importantly, the company still uses Klient within its own organisation. It means that Klient is the prime user of the software, which helps convince customers.
Looking forward
Yanick explained that he is looking to double the number of users. In doing so, they will also improve onboarding and documentation. They will also spend time taking care of the existing customers. He intends to do a lot more webinars. Abraham affirmed that he wants sustainable growth whilst also having fun running the business. To help achieve that, he added: "I also want to become an incubator for Salesforce consulting partners. (With) two users, you are a good candidate for us. Our sweet spot is between 20 and 200 for companies that want to grow to 1,000. There are no limits in terms of users for Klient, but we love the space of the SMB space. We are the most secure PSA in the SMB space and will be the most streamlined one as well."
In our opinion, what is refreshing and wise is that whilst Klient can support larger organisations, Abraham will continue to focus on the SMB market. The higher value sales that larger deals can provide won't lure him. To achieve the growth he wants, he is right to have focused on simplifying deployment at scale and simplifying the solution for that implementation. This does not mean that Klient has removed functionality, merely improved configurability, and the base solution now aligns with the best practice processes it advocates for professional services teams.
Enterprise Times asked Abraham about international growth. Klient is based in Canada and has customers across North America and Europe. While it will continue to sell in Canada, its main focus is the US and Europe. Abraham has no plans yet to open an office in Europe as the business works mainly remotely. His view is that a location is not that important.
On product
Klient has not announced a product release for some time. What has changed, and what can customers expect going forward?
Abraham replied: "We're pretty much releasing every five weeks. We've been doing a major release, the performance patch release. We retired the interface. We've revamped all the securities and been security reviewed by Salesforce."
Going forward, customers can expect a much better cadence of updates. Abraham continued: "Every five weeks, we're gonna have a release, with one main event per quarter."
Abraham noted on the next major release: "It's a lot about our project workspace, our new way of operating. The project and global workspace are getting a lot of love. This is all about the visible grid and the timeline, plus a lot about the resource planner. Aligning resource planning with our filters and presets that we have in our other workspace, bringing it into the resource planner."
Abraham also explained they have just introduced payments integration for Xero and QuickBooks. He intends to deepen the relationship with Sage Intacct in the coming months. Klient mainly sells direct, but is also looking to sell alongside Salesforce. The AppExchange is a useful vehicle for this.
On challenges
What are your challenges?
"I'm more confident than ever because I've brought all the good people of Drakya over. We already had a great team with Klient, and now we're all pushing in the same direction. My concern would be with growth; it's maybe losing the culture a little bit with the number of employees that we're adding. In terms of employees, we're gonna grow but not significantly. For me, it's still having fun running the business and maintaining a good culture. This is a challenge we will be facing."
The book question
What is the latest book you read, and what was your takeout from it for business? Abraham recently reread Traction by Gino Wickman Amazon Aus, UK, US). The book is about the entrepreneurial operating system (EOS). He generally listens to books on Audible. He has introduced a book club into the company and provides audible subscriptions for all employees. The book club helps build firm culture, and Abraham also applies the lessons learnt to the business. Abraham added: "Infinite game would be one of the latest ones. Also, Peak by Chip Conley (Amazon Aus, UK, US). In Peak. It talks about triads, working in groups of three instead of one to one. We're applying this a lot. I love the concept. We read another book about OKRs. Now we're merging EOS with OKRs. We're doing it in our system. We call it BOS: Business Operating Systems. We run all this in Klient."