A new report has found that eCommerce products with a high percentage of 4 and 5-star reviews can lead to a ten-fold increase in search demand in some industries. The Ecommerce Reviews Report has been created by eCommerce specialist Remarkable Commerce, and global online reviews platform Trustpilot to highlight the influence of online reviews.
The research saw a remarkable analyse thousands of 1, 2, 3, 4 and 5-star reviews on Google shopping. It then compared the correlation between review score and the change in Google searches for the various products.
Consumer reviews were found to be the most influential in the electronics and technology industry overall. Items that had the highest number of 4 and 5-star reviews experiencing a search growth on Google of 248% on average in the last year. One example product, the Blink Video Doorbell, received 97.83% of 4 and 5-star reviews on Google. The product saw an increase of 1,329% in searches on Google in the last year, the research found.
Some of the key findings include:
Electronics customers found reviews more useful than any other eCommerce industry.
Fashion businesses make up the highest proportion of active reviews on eCommerce websites, according to Trustpilot's platform.
There was a 34% increase in Google searches in the last three months for fashion items that had a large volume of 4 and 5-star ratings.
Beauty reviews have less overall impact on search demand, with a growth rate of 9% for high-rated products.
In the research, Trustpilot revealed the top ten eCommerce industries that have the highest number of reviews on its platform. Fashion, businesses services and home and garden coming top.
Top 10 eCommerce industries with reviews
The top 10 eCommerce industries with the highest number of reviews on Trustpilot:
Rank Industry % of active reviews
Fashion 13%
Business services 12%
Home and garden 11%
Money and insurance 9%
Electronics and technology 8%
Vehicles and transportation 7%
Health and medical 6%
Events and entertainment 5%
Beauty and wellbeing 5%
Travel and vacation 4%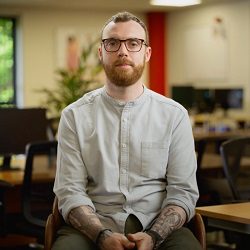 Brad Houldsworth, head of product at Remarkable Commerce, says "We worked with Trustpilot on the Ecommerce Reviews Report. We sought to really highlight the value of ratings and reviews in the eCommerce industry in 2022. We want to see the extent to which specific reviews impact the searches for products.
"While our research shows differing results by industry. There's a clear correlation between Trustpilot's findings that consumers find electronics reviews most useful. In addition, our discovery that some technology items may influence searches by over 200%."
Methodology
Remarkable used Google's shopping function to look at the number of reviews for a sample of items in each industry. The research analysed the number of products which appeared in the search function that fell into the 4-star and above categories. It then determined how many reviews there were overall, to come up with a percentage figure. Remarkable used Google Keyword Planner to look at monthly searches, 3-month change and year-on-year changes for each of the products. London Research was commissioned by Trustpilot to carry out a survey of 1,000 UK consumers.
Enterprise Times: What this means for business.
The research just makes common sense. Reviews not only help consumers understand the nature of a product. They also encourage customers to look outside of the box and consider a brand or product that they might not have been familiar with before. For eCommerce sites, it's no longer a situation of if you have product reviews on your site. It's when you start to implement them. Based on Trustpilot's own data, it's interesting to see that just 5% of beauty and wellbeing websites of service reviews. This could be in part down to social media's dominance in the beauty industry. This suggests more people head to TikTok, Instagram and YouTube for beauty advice over eCommerce websites.