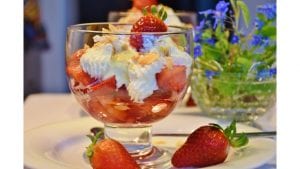 As the US headed towards July 4th and for some, a week off, several announcements were made. Precisely hired its first Chief Privacy Officer, Anna Langhorne. Pricefx added a Sales compensation module to its pricing platform in its latest release, Hurricane.
ParkourSC announced the acquisition of Qopper, one of whose founders joined several months ago. Advanced acquired Pellcomp to strengthen its EdTech portfolio. Totalmobile announced Insight, based on the acquisition of Cognito IQ; it is a cloud-based field service intelligence solution. Fenergo added an ESG module to its platform.
Pick of the week
ClarityStack announced a major new release of its sales intelligence software. In the new solution, customers can build a tailored sales intelligence bundle that best suits their business requirements and current sales needs giving them greater flexibility; whether that be access to basic prospect contact details and business data, full access to additional features such as qualified, ready-to-buy sales leads, or something in between.
Ben Harper, Clarity Stack founder and CEO, commented: "Following our successful rebrand in January 2022 and the launch of our mobile app in May, our new product release is the natural next step for us to provide further functionality enhancements and a better-quality service and user experience for our customers."
Scott Roberts, CTO, added, "After all the hard work that's gone into building our new product offering, including a complete overhaul of our website, I'm looking forward to seeing our customers benefit from the changes we've implemented and ultimately win more business."
Acquisitions
Trackforce Valiant acquired TrackTik Software, one of the most innovative and fastest-growing cloud-based security workforce management providers.
Appointment
Alvaria appointed Jeff Cotten as its new Chief Executive Officer.
Appian has appointed Susan Charnaux as Chief People Officer, and Sanat Joshi joined as Senior Vice President of Industry Products and Solutions. Both will report to Matt Calkins, CEO of Appian.
Betterworks appointed Jamie Aitken as its new Vice President, HR Transformation.
Tina Chan Reich has joined the Bill.com board of directors.
BlueConic has appointed Kimberly Lee Minor to its board of directors.
Freshworks has appointed Simon Ma as its new Director and Regional Manager of Sales for ASEAN markets.
Reputation has appointed Andrew Rainey as General Manager for Healthcare.
SOCi Inc has appointed Brandon Rhoten as the first strategic industry advisor and a SOCi Industry Advisory Board member.
KPMG in India and SirionLabs announced a strategic alliance to accelerate Contract Lifecycle Management (CLM) transformation in India.
Business
Post University has selected Anthology Milestone and will migrate to Blackboard Learn Ultra to continue providing an exceptional experience and further successful student outcomes.
Appian announced the Appian Education Partner Program, a global network of organizations whose aim is to provide an array of resources to practitioners and individuals seeking to obtain Appian certification.
Heartland LLC has adopted Planning Maestro by Centage to streamline and simplify the budgeting and reporting process to support its complex business model.
CIPHR unveiled a new softer logo. The softer, slimmed-down typeface exudes a more approachable, friendlier tone and is more reflective of Ciphr's personality and people-focused expertise.
Cleo formed a business partnership with Vertex Computer Systems, a business and technology consulting firm specializing in Salesforce, Data & Analytics, and Digital Transformation solutions. It aims to help mid to large enterprises create value through improved integration-oriented automation solutions.
Hafslund Eco, Lyse and Cognite have partnered to turn asset and market data into insights for real-time decision support in physical power trading and production optimization.
Fluence Technologies announced a strategic partnership with digitalization specialists and IT service provider pmOne Group. The partnership extends the pmOne modular offering for optimising critical finance processes and strengthens Fluence's growing presence in Europe.
Konsolidator has partnered with the German company INSIRE Consulting to help target the German market.
Mendix will host its first-ever global hackathon, 'MxHacks 2022, Low-Code for Good,' to build solutions designed to improve lives, safeguard the environment, conquer disease, fight for justice, or advance other good causes. MxHacks 2022 will take place in Boston, London, Rotterdam, and Singapore, as well as remotely from anywhere in the world.
Pipedrive announced the start of a unique internship and mentoring program, Summer School of Code. Specifically designed to find future tech talent, 11 carefully selected candidates, out of 241 applicants, have just embarked on their journey in the tech industry.
Salesforce delivered a Q1 update of its philanthropic efforts. It gave more than $11 million in grants, bringing the total donated to $543 million. Grants recipients included Fundación Natura, Restor, and Flexport.org.
RFPIO announced a partnership with Seismic, the global leader in enablement, to seamlessly integrate sales enablement solutions into its platform. Now, sales teams can easily share customer-ready content between the two platforms to build winning proposals through a streamlined user experience.
Registration is open for TriNet PeopleForce 2022. The three-day conference kicks off Tuesday, September 13, in New York—or virtually from anywhere.
Customer
Clifford Chance is delivering its Innovation Academy training program using the BRYTER platform.
Freshworks has helped East Midlands Shared Services (EMSS) deliver self-service IT management to the public sector with its cloud-based customer service software, Freshdesk.
NTT Ltd is using technology and innovation to enhance the fan experience across the Tour de France and the Tour de France Femmes avec Zwift.
Twenty US universities, including Butler University, Sacramento State and The University of South Alabama, are making changes on campus in support of student physical, mental and financial health. They have implemented the Student Well-being Institutional Support Survey (SWISS). SWISS is an assessment of schools' wellness education and services, powered by Qualtrics.
Product
Cezanne HR unveiled the latest updates to its global HR platform. They include closer integration with Microsoft calendars and a brand-new way of seeing absences and other employee events across companies, departments or teams.
Foxit launched Foxit PDF Editor Version 12. It includes PDF Editor Pro +, an editor and eSign solution combination that allows users to create, edit, form-fill, and eSign documents all in one place at an affordable price.
Globant announced the launch of MagnifAI, an AI-powered test automation solution that leverages the power of artificial intelligence to improve and simplify quality assurance in complex visual testing scenarios.
Pegasystems announced new capabilities for Pega Smart Dispute for Issuers. This latest update to Pega's merchant dispute and fraud claim application includes new workflows for resolving the increasing number of non-plastic claims and expanded coverage for American Express and Zelle payment exceptions.
Prismatic.io announced product updates in June, including controls for UI elements with the marketplace and the ability to access instance metadata from an action. It also added components for DigitalOcean, GitHub, Hash, Phrase, Pipedrive and Rippling.
Qlik has achieved Trusted Information Security Assessment Exchange (TISAX) compliance, the standard for information security in the automobile industry, for all Qlik products and services, including Qlik Cloud, Qlik Sense and Qlik Data Integration.
ServiceNow announced the general availability of Lightstep Notebooks, an added feature in Lightstep Observability. Lightstep Notebooks allow for faster, more collaborative, and more accurate troubleshooting.
SalesAgility released SuiteCRM 8.2 beta. It will be the first release to include migration capabilities from SuiteCRM 7.
TigerGraph unveiled new features for its leading ML and AI graph analytics platform. It will also extend cloud coverage to Brazil, Singapore, and Australia through Amazon Web Services (AWS), Google Cloud Platform (GCP), and Microsoft Azure.