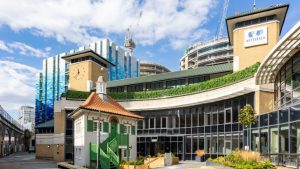 Battersea Dogs & Cats Home is a world-renowned animal rescue centre. It has three locations in the UK: Battersea, Old Windsor and Brands Hatch. Since 2018 it has extended aid to other animal shelters worldwide, for example, in Thailand with Jai dog. The growing complexity of the business led it to the decision to replace its existing Sage solution with something more modern. Despite using Salesforce for several years, it has opted to deploy Oracle NetSuite rather than Sage Intacct or a solution on the Force platform such as FinancialForce or Accounting Seed (though it is not known whether Battersea Dogs considered these).
As the company expanded operations, its finance team faced a growing number of manual processes, including several workarounds due to the limitations of its existing system.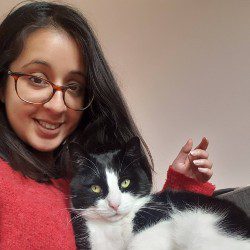 Alina Cummins, Head of Finance, Battersea Dogs & Cats Home, commented: "Our existing processes rely on a lot of manual input, which detracts from the finance team's role of being a strategic partner to the rest of our business. NetSuite will help us move away from these time-consuming activities, and begin to automate our financial reporting, planning, and forecasting so that we can better provide our expertise around strategic fundraising and charitable initiatives. NetSuite has great functionality, is user-friendly, will save us weeks in manual processing per year, and will be able to grow with us as our mission and operations expand."
Delivering benefits with NetSuite
The decision to deploy NetSuite comes with expectations about the benefits it will deliver to Battersea Dogs. These include:
An integrated financial system will automate and eliminate manual processes
Improved financial reporting for trustees and wider stakeholder groups
Improve efficiency with Battersea Dogs, presumably reducing administration costs and enabling staff to spend more time on strategic thinking and charitable work
Reduce the time taken and accuracy of the month and year-end processes
Deliver fixed asset management capabilities without having to rely on Excel spreadsheets for depreciation calculations
NetSuite will also enable it to manage and expand its international and domestic programs. Should Battersea Dogs look to open centres abroad, it now has a cloud-based solution with the necessary localisation and compliance. NetSuite Planning and Budgeting will also assist with the company-wide and departmental financial planning and modelling.
Chris Hemmingway, VP of Customer Success, EMEA, Oracle NetSuite, commented: "We're proud to work with organisations like Battersea to help make a positive difference. With NetSuite, Battersea intends to enhance financial reporting, planning and budgeting capabilities, and data analysis in a single system. This will better enable the Battersea finance team to act as business partners on the great work the organisation is doing."
Enterprise Times: What does this mean
This is a huge win for NetSuite at what is a very well-known and loved brand in the UK. That Battersea Dogs & Cats Home selected NetSuite in preference to more UK-based solutions is testament to its strength in the UK. It also shows that NetSuite ERP is well suited to mid-sized companies that are not just focused on fast growth, which has been the commonly touted marketing message over the last few years.
With rampant inflation and fast-growth companies potentially finding the market tougher on several fronts, the win also comes at a time when NetSuite may shift its focus to proving its efficiency in existing organisations and the automation it delivers, not just across finance but in other areas. For Battersea Dogs and Cats Home, NetSuite also offers a good integration to its Salesforce CRM solution. While it offers its own CRM, it is well-positioned to slot into a hybrid infrastructure.