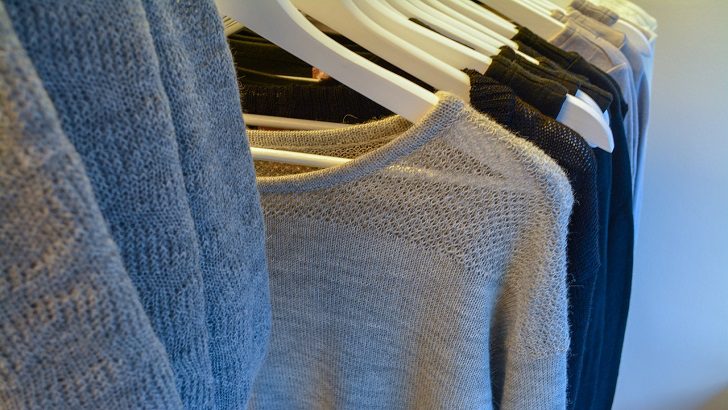 Retail and eCommerce highlights this week include: BPA Platform automates order, fulfilment, payment, and refund processing for French Connection. Productsup acquires World of Content to provide businesses with full control over their product information within the commerce ecosystem. As a Shopify Plus Certified App Partner, Nosto has been selected as recommended solution for Shopify's headless commerce stack, Hydrogen. Newly appointed as VP of Sales EMEA David Rogers, is expected to bring knowledge and sales expertise to guide WorkJam through their EMEA expansion. Google searches for 'join union' explode 184% as rail strike continues.
French Connection integrates 4 Shopify Plus websites with WMS
Codeless Platforms has revealed that French Connection has integrated its four Shopify Plus websites. The sites include French Connection UK, US and EU, and Great Plains. The integration includes its bespoke customer service and warehouse fulfilment solution, Options, using BPA Platform. French Connection is a UK-based global retailer and wholesaler of fashion clothing, accessories and homeware. The company has more than 200 stores worldwide.
Working with its in-house team, the Shopify Plus agency and developers of Options, French Connection's chosen BPA Platform partner performed an analysis of each system and produced a detailed functional specification.
BPA Platform is subsequently being used to retrieve new and updated orders from the Shopify Storefronts. It will also
Produce Options native XML messages and transfer these into the Options system.
Manage the financial transactions associated with orders and ensure that payment is taken at the correct time.
Manage the order risks and ensure that the relevant data is available within Options.
Retrieve fulfilment information from Options and update the Shopify Storefront.
Capture the authorised payment at the point that Options dispatches the order.
Warn customer service and technical teams if there are issues with orders, enabling quick resolution of problems.
Take refund information from Options to enable funds to be returned to customers when goods are returned.
Productsup acquires World of Content to power frictionless commerce experiences
Productsup has acquired World of Content, a rapidly-emerging product experience management provider. Productsup is a major product-to-consumer (P2C) software company. The company has added World of Content's innovative product content syndication (PCS) capabilities, seamless vendor-retailer collaboration, and full GDSN support to its P2C platform. As a result, Productsup says it has strengthened its position as the only global, scalable solution equipped to bring high-quality product information to consumers and power frictionless commerce experiences.
The availability, quality, and consistency of product information have become one of the most significant factors in today's purchasing decisions. Productsup's Commerce shortfall report suggests a key factor that entices consumers to shop with a different brand is having more information about their products.
World of Content brings advanced product content syndication capabilities and in-depth knowledge to the Productsup P2C platform. The company's distinctive features include smart content recognition and segmentation. The acquisition benefits Productsup and World of Content customers, partners, and other stakeholders.
Productsup gains GS1 Global Data Synchronization Network (GDSN) support. This ensures company's product information is shared efficiently and securely between trading partners according to local and global standards.
The combined market presence stretches Productsup's reach across Europe, North America, and ANZ and creates business opportunities in other regions. World of Content's team will be fully integrated with Productsup. This will provide an additional talent and a knowledge base to support customers and research and development. Both companies will expand services into new sectors, such as fast-moving consumer goods, beauty, OTC drugs, consumer electronics and industrial. Communication and collaboration between brands and retailers will be able to take place within the Productsup platform.
Nosto launches integration with Hydrogen, Shopify's headless commerce stack
Nosto CXP has been selected as recommended solution for the launch of Shopify's headless commerce solution, Hydrogen. Nosto's data-fueled personalisation and merchandising solutions for eCommerce will integrate with Hydrogen immediately and be available for merchants globally.
Hydrogen promises to change how brands build and deploy custom storefronts on the Shopify platform. It marks the next step for retailers looking to gain freedom in how they deliver dynamic shopping experiences at scale. The integration is crucial for merchants to deliver compelling, personalised online shopping experiences from the get-go on a Hydrogen stack.
This means merchants building completely custom, or headless, storefronts on Shopify don't have to sacrifice on-site personalisation. A crucial aspect of delivering authentic and relevant commerce experiences. Nosto has also publicly released supporting code and documentation for developers to leverage the various CXP modules.
Nosto's says CXP makes it easy to quickly deploy fully personalised and integrated commerce experiences across the entire onsite experience. This includes product recommendations, category merchandising, content personalisation, on-site pop-ups, personalised emails and more. Delivering relevant and authentic shopping experiences through Nosto's CXP helps merchants improve key performance metrics. This includes conversion rate, AOV, engagement, and LTV.
Integrating the CXP capabilities with Shopify's new Hydrogen framework will benefit both larger merchants. This segment looks to have more control over their tech stack. Creative merchants who want to connect to consumers through memorable, authentic, and relevant brand experiences.
Nosto says building custom storefronts on Shopify, Hydrogen lets brands get to market faster with pre-built components. A fully built-out starter store and hooks that map directly to Shopify's APIs. When the storefront is ready to get in front of customers, hosting globally on Oxygen is as simple as one-click from within the Shopify admin. The Hydrogen and Oxygen stack ensures storefronts are fast, high-performing, and available wherever customers shop.
WorkJam appoints new VP of Sales EMEA
WorkJam continues to strengthen its expansion in Europe with the recent appointment of David Rogers as VP of Sales EMEA. Known for its people-first approach that changes the way HQs and their frontline work together. the solution connects and engages employees while driving operational efficiencies and productivity. Already well established in North America, the organisation aims to increase its investment and respond to rising demands.
David has a deep understanding of end-to-end processes, everything from the point of sale to omni-channel and eCommerce. He also has experience bridging operational efficiencies, compliance, and service, finding solutions to core operational problems.
WorkJam's modular, scalable architecture lends itself to localisation as well as adaptation to local labour laws and business practices. The solution is used by millions of employees in more than 45 countries and languages.
Searches for 'join union' explode 184% as rail strike continues
Analysis of Google search data reveals that searches for 'join union' exploded 184% in the UK on 22nd June 2022. The highest level in over a year. The end of June sees members of the RMT union go on strike over the course of the week, over job cuts, working conditions, pensions and pay.
The analysis, by recruitment experts Workello reveals that search for 'join union' exploded to almost triple the average volume within the past week. An unprecedented increase in Brits looking to sign up to a trade union, according to Google search data analysis. The data also reveals that searches for 'how to strike' have exploded 135% since the strikes began. All the data were gathered from Google Trends. Workello commissioned the data.