At Trust '22, Precisely has launched its new Precisely Data Integrity Suite. The suite will eventually consist of seven Software-as-a-Service (SaaS) modules with the first three being launched at Trust '22. Customers can deploy the modules individually or in any combination. This loose coupling makes the suite highly flexible. It means customers can start with any module they want and grow their use of trusted data as the business evolves.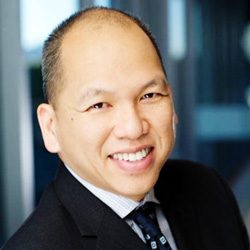 Eric Yau, COO at Precisely, said, "Data integrity is an imperative for every business, but the journey to achieving it is different for every organisation. With the Precisely Data Integrity Suite, businesses can start anywhere, go at their own pace, and grow value at every step of their unique journey."
"Our unmatched breadth of data integrity capabilities and enrichment data, combined with our strategic services expertise, means that we can help businesses chart their path to data integrity and lead them along the way."
What's in the new Precisely Data Integrity Suite?
The announcement can be broken into two pieces. What is being released now and what will come later. The first modules are:
Data Integration: enables organisations to break down silos by quickly building streaming data pipelines that integrate data from core transaction systems into modern data platforms, driving innovation, and modernising mission-critical infrastructure
Data Observability: a new entry from Precisely into this rapidly growing market, proactively and intelligently detects and surfaces data anomalies before they become costly downstream issues that could disrupt business
Data Governance: delivers a business-friendly framework to find, understand, trust, and leverage critical data across an organisation for better outcomes and insights, improved operations, and regulatory compliance
The expectation is that these will be foundational modules for companies. It will be interesting to see how they are adopted. As a group, they sit well together so it may be that many customers will buy all three initially.
Following on from these three modules are:
Data Quality: delivers data that is accurate, consistent, complete, and fit for purpose across operational and analytical systems
Geo Addressing: unlocks valuable context by verifying, standardising, cleansing, and geocoding addresses for more informed decision-making
Spatial Analytics: derives and visualises spatial relationships hidden in data to reveal critical context for better decisions
Data Enrichment: enriches data with expertly curated datasets containing thousands of attributes for faster, more confident decisions
What is surprising is that these are not launching at the same time. There is no public timeline for when they will launch
They also raise some interesting combinations from which customers can assemble their own platform. For example, Data Integration and Data Quality site very well together. For anyone involved in a merger and acquisition, Data Observability, Data Governance and Data Quality are good bedfellows. You can also throw in data enrichment to get the most out of that M&A.
Another combination for marketing teams is Data Quality, Data Enrichment and Geo Addressing. These are standard tools for those teams but what is beginning to happen is that they are becoming core tools. Historically, they've been used on data subsets as part of campaigns and then the data has been left or deleted. Now, they are being used on core data to improve the offerings. It means the benefits are long-term for the business.
Enterprise Times: What does this mean?
Data is overwhelming most companies yet they are constantly being pressured to acquire more and use it to build revenue. It is not a problem of the wrong data even though there is sometimes an element of that. The bigger problem is that much of the data they have is not trusted.
To reinforce that lack of trust Precisely pointed to the latest IDC Spotlight paper on "Improving Data Integrity and Trust through Transparency and Enrichment." The paper show that only 27% of data professionals say they completely trust their data. That's a shocking figure given the importance of data for every part of the enterprise. If data professionals don't trust it, why should business units?
For Precisely, the publication of that report and the timing of their conference couldn't have been better. The two sit nicely together to hammer home the need for data integrity. Perhaps the most interesting and arguably exciting piece is the ability to mix and match any of the modules in the platform. To be able to assemble the elements for specific tasks gives companies real flexibility.