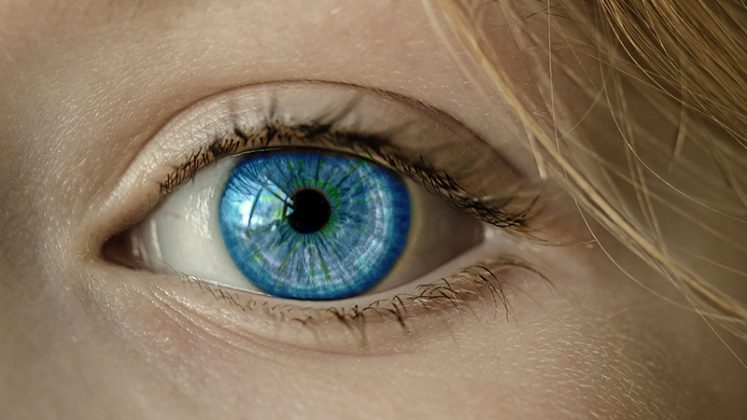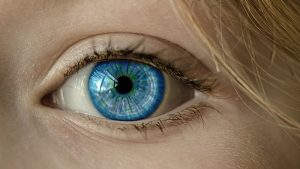 This week's fascinating research has findings that apply to both employees and employers. Salesforce highlighted recent research during the keynote at Salesforce World Tour London. Oracle noted the importance of happiness and humour in its Happiness report, which is well worth reading. Sage published findings from surveys in the UK and US at its annual partner summit. It showed that new skills are demanded from new hires, with cloud and coding top of the list.
6sense
6sense commissioned a Total Economic Impact report from Forrester Consulting. It found that organisations using 6sense Revenue AI can achieve an ROI of 454% over three years, recouping their investment in less than six months, with ROI increasing steadily after that. Based on a survey of 9 customers, the report follows the usual format citing numerous advantages of using the 6sense solution. These include:
2X Increase in average contract value
4X Increase in win rate
31% increase in opportunity volume
40% reduction in aggregate costs to qualify opportunities
40% reduction in effort to close opportunities
20-40% reduction in time to close deals
Jason Zintak, CEO of 6sense, commented: "As sales and marketing teams face increasing challenges to predictably grow pipeline and revenue while optimizing resources, our customers rely on 6sense as their unique competitive advantage to help them align on targets, maximize efforts, and significantly scale growth.
"We believe Forrester's findings confirm that applying AI-driven insights to prioritize and target the right accounts at the right time with 6sense Revenue AI increases revenue and drives efficiencies across sales and marketing."
Hubspot
Hubspot published its second sustainability report. Key highlights include:
Achieved 100% renewable energy across all our building sites
Invested in diversity at the leadership level, with four women in our C level Executive ranks and more than 50% of people leaders identifying as women
Increased BIPOC (Black, Indigenous and People of Color) employee representation to 37%
Contributed $8M+ to communities across the globe through financial donations, investments, and employee volunteering
Launched self-service tools to learn more about HubSpot's data privacy, security, and controls
The report includes details of its roadmap looking forward. Yogesh Chauhan, Director of ESG at HubSpot, noted: "Transparency is a core value at HubSpot and publishing our 2022 Sustainability Report is just one way we anchor our commitment to building a more sustainable future.
"I'm really proud of our achievements as well as our momentum, but our work is far from done. As we continue to make strides in ESG, we must keep our purpose at the centre of everything we do in order to create long-term change. I'm excited to continue to partner with HubSpotters, our customers and shareholders as we move forward in our sustainability journey."
Qualtrics
The XM institute at Qualtrics reported the results of its annual US consumer survey. Key findings from the survey include:
Consumers who felt "delighted" by their experience with a brand are 10.3 times more likely to recommend it than those who felt "upset."
Other factors still impact consumer loyalty. Consumers who say it is "very easy" to interact with a brand are 8.1 times more likely to recommend it, and consumers who "completely succeeded" are 6.3 times more likely to recommend a brand.
Consumers are nearly five times more likely to trust and buy more from a company if they had a positive experience compared with a negative one.
The impact of feelings varied by industry. In the health insurance industry, feeling good made consumers 15.6 times more likely to recommend a brand. In streaming media brands, feeling good increased the chances of a recommendation by 6.6 times.
Bruce Temkin, head of Qualtrics XM Institute, commented: "As the US confronts the possibility of a new economic reality after years of sustained growth, higher prices and fears of a recession will push customers to take stock of where and how they are spending their money, making it critical for brands to deeply understand their customers to keep their business.
"Now is the time to intensify your focus on understanding and responding to your customers' feelings, and to identify any of their shifting needs that may be going unmet. Brand loyalty is a multifaceted effort, and companies that don't address all angles risk losing customers." 
Tagetik
Wolters Kluwer CCH Tagetik released the ultimate buyer's guide for Corporate Performance Management software. The guide includes a step-by-step for organisations looking to deploy CPM software. It includes:
Assessing and defining the current needs of your business
Creating a project timeline
Building a buying committee
Creating a shortlist of solutions using independent industry sources
Ralf Gärtner, Senior Vice President and General Manager of Corporate Performance Solutions, Wolters Kluwer, commented: "The biggest CPM trend for financial management teams we have seen is a movement toward technology-driven strategies.
"Relying on outdated spreadsheets to run a business is no longer effective, and the Increase in remote work requires accessibility from a home setting and across multiple devices. We are thrilled to see firms in the US and globally explore and embrace our solution, designed specifically for the office of finance."
Teampay
A report by Teampay and Material highlights that 71% of finance professionals believe their tools and platforms are weaker than other departments. Furthermore, there is an appetite for change, with 93% wanting to create more efficiencies within the finance department.
Andrew Hoag, Founder and CEO of Teampay, commented: "Enabling finance teams to create human-centered finance processes is core to Teampay's mission. This report pinpoints inefficiencies and frustrations with outdated processes, identifying opportunities where finance leaders can make a real impact to the business.
"This is particularly critical in today's challenging hiring climate. By understanding these challenges, we can enact meaningful change for organizations by providing finance departments and employees with the intuitive tools and processes they need to be successful."
The report has several other key findings, including:
Employees are spending more than ever before, resulting in a variety of challenges for finance departments
38% of financial professionals claim more employees are using their cards for work expenses than ever before
72% say their company experiences purchases that are made outside of policy, with an average of $116,560 per company in out-of-policy spend this year – a 37.16% increase from the average reported in 2021
80% of finance professionals say their company's current process for submitting expense reports is not as efficient as it should be
Month-end close consumes an average of 43.33 finance team hours each month
38% of finance professionals are "not very confident" month-end numbers are 100% accurate
Xero
In its "Emotional Tax Return," Survey, Xero highlighted the stresses facing small business leaders in Australia. 64% of Australians say running a business causes stress. Furthermore, it takes 63% away from friends and family and impacts the health and wellbeing of 66%.
Joseph Lyons, Managing Director of Australia and Asia, Xero, said: "Running your own business comes with hidden costs most of us can't see – the emotional tax. From time taken away from family and friends to lack of sleep, small business leaders make big sacrifices to keep things afloat. This year I'm relieved to see stress levels have decreased as the impact of the pandemic subsides."
"However, that doesn't mean small businesses aren't in need of some respite. That's why we're bringing our Emotional Tax Return competition back for a second year and hoping to help Australians make up for some of these unexpected taxes on their life over the past year,"
The competition appears to be open to Australians, and entrants need to answer the following question in 75 words or less.
What's the number one emotional expense you're claiming for this EOFY, and tell us why you deserve to win a prize?
A second survey looked at Australia's attitudes and expertise in dealing with tax returns. It found that 66% do not understand every part of the business tax return. On personal tax returns, 48% do not understand what deductions they are eligible for.
Joseph Lyons, Managing Director Australia and Asia, Xero, said: "The research highlights a concerning but unsurprising education gap for people who run a business at tax time. After all, most Australians who start their own business do so because of passion or opportunity, not because of a love of financial and business administration.
"That's all the more reason to make sure small business owners and sole traders make use of the right people, like accountants and bookkeepers, and cloud tools to stay compliant and on track.
"These advisors can guide small business owners through the complexity of the EOFY process and set them up for success. They're the secret sauce to being confident heading into EOFY."
Zellis
Only 12% of employees believe that their employers support their financial well-being during the rapidly evolving cost of living crisis. In a new report, Zellis found that 45% of employees are concerned about money worries affecting them at work. 73% are more concerned than before the pandemic, which rises to 80% of those challenges with a poor understanding of maths and finance.
Gethin Nadin, Chief Innovation Officer at Zellis. "This research sends a clear message to employers: you must do more to support your people through this crisis. As the cost-of-living continues to hit workers hard, employers must do everything they can to ease anxiety about pay and bridge the numeracy gap to ensure employees are making the best money decisions.
"This means helping employees to understand their payslips, ensuring financial information is clear and concise, and making employees feel comfortable about raising concerns or questions about pay."
Zellis has partnered with Money Helper to support the five million-plus employees using Zellis solutions for their payroll and HR needs. Money Helper is a UK Government organisation that provides free budgeting and debt management tools to people in the UK. This challenge is not going away, and other firms and vendors should take note of the findings.