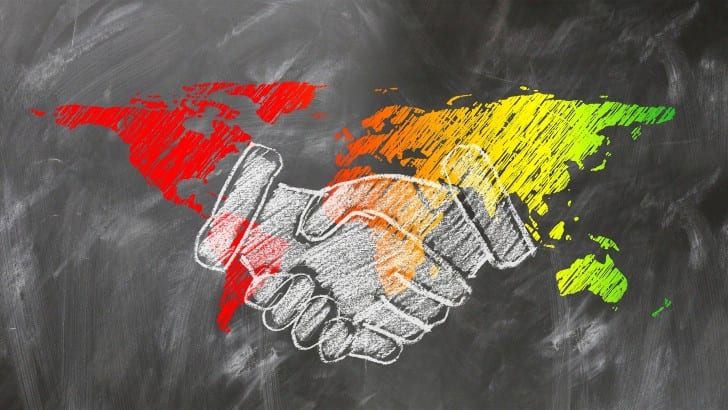 Scandinavian Digital has extended its partnership with Tacton, a leading vendor of industrial manufacturing Configure, Price, Quote (CPQ) software. Under the extended partnership, Scandinavian Software becomes an official reseller of Tacton solutions. It will now sell and deliver Tacton's best-of-breed Design Automation solutions in the Nordics and DACH regions.
Scandinavian Digital is no stranger to Tacton and has delivered more than 200 design automation models to major clients across DACH and the Nordics. They include FLSmidth, an innovative provider of engineering, equipment and service solutions to the global mining and cement industries. Scandinavian Digital presented the Tacton solution they deployed at FLSmidth at Tacton 2018.
Simon Nielsen, CEO and Co-Founder at Scandinavian Digital, commented: "We are very satisfied with our partnership with Tacton. Tacton's state-of-the-art Design Automation tool coupled with Scandinavian Digital's strong knowledge in product complexity helps customers easily utilize 3D CAD models to empower their businesses. Tacton's Design Automation is a game changer for any company with complex engineered products." 
A channel strategy that includes resellers will enable Tacton to grow faster. It is a strategy that CEO Bo Gyldenvang signalled when he spoke to Enterprise Times last year. He commented: "What you're going to see next year is we will start to invest in that channel. We are simply getting more customers in right now than we can cope with ourselves. So, we are building a system integrator network of partners right now that's going to help us implement this. Right now we are very direct. In the next six to 12 months, you're going to see a heavy increase in our indirect business."
Tacton extends its reach to meet engineer's needs
In today's dynamic market, customers require new designs and components faster. Engineers are under increasing pressure to generate 2D and 3D CAD drawings, iterate them and provide information to manufacturing systems. Tacton Design automation enables engineers to rapidly auto-generate CAD Drawings for all product configurations with integrations to Autodesk, Solidworks, and PTC Creo. Importantly, the solutions free up expensive engineering time and help eliminate design errors, reduce lead time, and improve product quality. The cloud-based solutions are also simple to update and require no programming or support from IT.
Viveka Tengö, VP of Global Channel and Alliances at Tacton, commented: "Our partnership with Scandinavian Digital will allow us to expand our company's reach in key regions, and offer our leading Design Automation solution to more joint customers. With our solutions, customers can accomplish design projects in a much shorter time and with a standardized quality. We are helping sales and engineering teams work better together and increase their efficiency to drive their organization's bottom line. This partnership is key to making this a reality for today's leading companies in the Nordics and DACH regions." 
Enterprise Times: What does this mean
The shackles are now off for Scandinavian Digital. Becoming a reseller enables them to sell directly to customers rather than wait and work with Tacton to gain deals. Tacton will still support the channel partner through the sales process if required, but it will allow Scandinavian Digital to focus on its own chosen market and grow.
Morten Hugo Bennick, Managing Partner at Scandinavian Digital, noted: "This partnership will help advance our mutual goals in the Nordics and DACH regions. With this solution, manufacturing teams can feel assurance and support to configure their products with 100 percent valid configuration and significantly reduced errors and costs. In fact, we've already seen success with managing hundreds of Design Automation projects for Tacton, and look forward to our future growth." 
According to the Tacton website, Scandinavian Digital has become the seventh reseller within Europe for Tacton and the 14th globally. Scandinavian Digital was not yet listed as of writing. For Tacton, this is significant. Tengö will hope to bring other partners into similar reselling agreements. If she can achieve that, the growth that Gyldenvang is looking for will get much more likely. While this is a single reseller deal, what isn't clear is what benefits Scandinavian Digital will receive from Tacton to support its efforts.