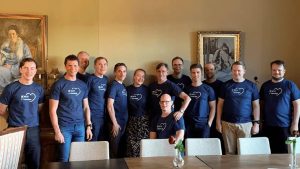 RELEX Solutions has acquired Formulate, a Swedish firm that delivers an enterprise analytics solution for evaluating, predicting and planning retail promotions. This strengthens its retail planning solutions and adds a solution used by leading retail brands across Europe, including 7 Eleven, Apoteket, Coop (Sweden and Estonia), matas and mathem. Founded in 2016, Formulate has grown rapidly across the Nordics and recently signed a partnership agreement with the Dutch retail consulting firm Retail Rendement.
Who are Formulate
Founded in 2016, Formulate has raised $6million (Source Crunchbase). Its most recent funding was a €3.7 million seed funding round led by J12 Ventures and henQ. Customers have reported a 15% profit improvement on promoted items. Importantly the system has replaced spreadsheets and improved efficiency in the analysis and forecasting process, with some reporting 75% time saved. Promotions sales also rose 20% following the implementation of the solution.
Lorance Ljungqvist,  Category Manager of Food, Coffee & Bakery at Reitan Convenience Sweden AB, commented: "There's no better solution out there. The Evaluate tool shows us which promotions are working for us and which aren't. Now I want to get my hands on Plan; to build our promotions from the ground up. That will be so valuable for us".
Reitan and others now have the opportunity to extend their promotion planning with other solutions from the RELEX platform. This is the first acquisition that RELEX has announced since a €500 million funding round led by Blackstone. That funding round valued the company at €5 billion.
With offices around the globe, the acquisition will also enable the Formulate team to expand sales into regions outside of the Nordics rapidly. It will also enable RELEX to extend its unified retail platform with a leading promotion planning solution for retailers and consumer packaged goods (CPG) companies worldwide.
Andreas Willgert, Co-Founder and CEO of Formulate, commented: "Now, more than ever, retailers and brands need promotion planning and optimization that adapts to a fast-paced consumer environment and uncovers the true effect of promotions. That's why we're excited to partner with RELEX and accelerate our growth and reach a wider customer base. 
"Formulate will be fully integrated into the unified RELEX Living Retail Platform, which will allow us to bring this great technology to more retailers across the globe, helping retailers and brands achieve marked results in their promotion planning."
Promotion planning crucial for retail
Promotion planning is complex, and retailers using Excel spreadsheets run the risk of making costly errors. Errors can cause a reduction in profits despite or because of increased revenues as firms such as Tesco found in the UK a few years ago.
RELEX estimates that poor forecasting and an inability to scenario test can damage a retailer from business and logistics. This can also have a negative impact on the brand. It can lead to a loss of 30-40% of promotional sales and 15-30% of promotion profits.
RELEX was placed as a leader in the 2020 Gartner Retail Planning quadrant. This acquisition and its recent growth in 2021 to move more than 350 clients should cement that position. Its existing customer list includes firms such as Dollar Tree, M&S Food, Franprix, Morrisons, PetSmart, Sephora, and Rossmann. Formulate will be a useful addition to its portfolio.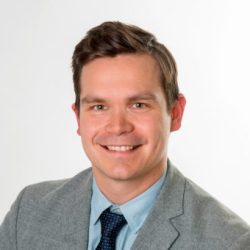 Mikko Kärkkäinen, RELEX's Group CEO, commented: "RELEX and Formulate offer valuable services that are already very aligned, and between both companies, we have a great deal in common, including many of the same customers.
"This acquisition will strengthen our product portfolio in an area where our business is experiencing high customer demand. Their cutting-edge, innovative promotion planning solution and highly skilled promotional experts will be a great cultural fit for RELEX and a perfect addition to our suite of solutions. We are excited to help bring this technology to the global retail market and improve our customers' experience."
Enterprise Times: What does this mean
Promotions planning has an impact across the retail business. It can include the supply chain, logistics and, ultimately, it can help drive profits. This acquisition helps both firms.
For RELEX, it enables it to deliver a modern analytics solution for promotion planning to its customer base. For Formulate, it enables rapid international expansion for its solution. It is something which it may not have achieved without significant investment and a dilution of equity. The Formulate investors will undoubtedly be happy, though neither party disclosed the terms of the deal.