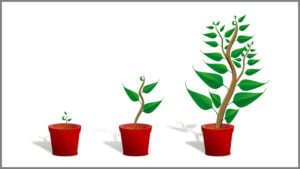 Deltek has revealed that its solution for small architecture and engineering (A&E), Deltek Ajera has significantly contributed to its strong growth during 2021.  Deltek Ajera is a project-based ERP solution that enables organisations to manage the entire project lifecycle. It includes a general ledger, project costing, accounts payable, accounts receivable, billing and payroll.
In the second half of 2021, Ajera saw a 90% increase in sales. That growth has continued in Q1 with a 60% growth year over year. While this is impressive, growth has slowed slightly. It is unclear what the sales were for 2020 and Q1 2021. Deltek also revealed a growing trend for SMEs to migrate their existing Ajera installations to Ajera in the cloud. Ajera is now used by more than 3,4000 companies.
Warren Linscott, Chief Product Officer at Deltek commented: "We are delighted with the incredible results we are achieving – in particular, the trends in new customers choosing Deltek Ajera and in existing customers moving from on-premises to the cloud.
"Deltek is committed to the Ajera product and to furthering the business success our customers receive from their Deltek solutions. We continually work with customers and gather their feedback – and we have listened to their requests for even deeper functionality in Ajera.
"I think customers will be very excited about the new features coming soon, such as automatic bank feeds for accounting staff and more accessibility for project managers from their dashboard. We continue to invest in Deltek Ajera and it will only get better with our next release coming in mid-2022."
A recognised leader
Deltek Ajera was recognised as a leader in the latest G2 Grid for Project-Based ERP software. Despite its recent sales, it was not a momentum leader, unlike Acumatica, NetSuite and Unanet GovCon. Though the momentum includes all segments of customer size.
Recent reviews are complimentary. They acknowledge the laser focus that Ajera provides. One  reviewer notes that Deltek Ajera is "An ERP made for A/E, not a generic program wrapped in hollow promises."
Corey Middleton, AIA, NCARB and Principal Architect at Mint Architecture added, "We chose Ajera because it gives us the ability to see where we've been, where we are, and where we are headed. It allows us to make the decisions that will help us grow our company."
What is also impressive is the fact that Deltek has four solutions on the Project-Based ERP software grid. Three are also within the leadership quadrant. There are many other solutions that don't make the grid at all. The other solutions are Deltek Vantagepoint, Deltek Costpoint and Deltek Maconomy.
Enterprise Times: What does this mean
Without hard numbers, it is difficult to gauge the real success that Deltek has had in recent months. Having said that, the percentages are impressive and the number of customers far more than many other firms. What is notable is the narrow focus of the Deltek solutions means that can deliver exactly what customers require. Meanwhile, it also shares industry and technical knowledge to share the synergies between the different project-based industries and company sizes.