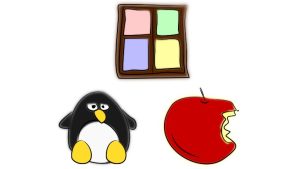 Pulseway recently revealed that they had improved functionality for endpoints using macOS and Linux to their RMM solution and deepened the integration to IT Glue. Enterprise Times had the opportunity to get more information about the update when it spoke to Andy Ellwood, VP of Product Marketing at Pulseway.
Marius Mihalec, CEO and founder of Pulseway. "I am extremely excited about the new functionality that we are adding for our macOS and Linux users.
"Apart from the workflow automation releases and extended endpoint policies, that are clearly going to impact efficiency of our customers regardless of what type of machine they are using, the new IT Glue integration will enable IT technicians to get immediate access to all the information they need, directly from within the RMM, streamlining how they do their jobs."
macOS and Linux endpoint enhancements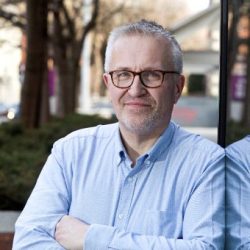 The improvements to macOS and Linux Pulseway added new automation workflows and endpoint policy control for macOS and Linux clients. Scripting is now available for macOS devices.
It was already available for Linux devices. Pulseway has also added several endpoint triggers within the Automation engine for both OS. They include things like website not available, slow ping responses, low hard disk space, and they will add more through the year
Enterprise Times asked Ellwood what the reasoning behind this update was. He answered: "We've got a push to get operational parity between the operating systems. Even though we still obviously support Mac and Linux, it has lagged behind in some of the other features that we've brought out.
"There's a drive to treat everything equally. We want to treat every endpoint equally. There's more coming down the tracks as well."
Pulseway is not there yet, and Ellwood revealed what Pulseway is still working on, saying, "It's extra enhancements on the remote control clinic on the Mac client. Things like chat and file transfer that isn't available on the Mac at the moment and patching for Mac."
While Pulseway is targeting parity, Ellwood confirmed that it is impossible to make every feature available across Windows, macOS and Linux as they have different feature sets, and some are unavailable. Pulseway had increased the cadence of work to achieve parity because it has seen a growing number of Mac devices across its client base. Ellwood expects the work to be complete by the end of the year.
Is there an increase in the use of Linux?
"We're seeing a lot of devices using Raspberry Pi. People are using small devices that use Raspberry Pi's. I've seen that as a driver."
Addressing the MSP challenge
Behind this update are MSPs asking for these changes. What does Pulseway see as the biggest challenge faced by MSPs?
"The MSP is very much seen as a Windows type thing because that's just the ubiquity of Windows everywhere. As more and more people are taking Macs, there'll be skills, and they don't want to have additional tools to look after additional operating systems.
"They need everything in a single pane of glass. They don't want to have another solution to manage a different estate. To them, it's an endpoint, and they should all be treated equally."
On IT Glue
IT Glue is another Kaseya owned company that is often sold alongside Pulseway. Its document management platform is complementary to the Pulseway solution. This latest update takes the integration deeper, providing bidirectional support for documentation.
Ellwood confirmed that Pulseway users could update documents within Pulseway and they are returned updated to IT Glue. Ellwood explained what makes this integration notable, saying:
"We believe we're the only RMM with this level of integration. You can actually view the documents within the Pulseway app. A lot of the other integrations say hey, there's a document here, but then you need to into ITGlue to get into the document.
"There's a two-way thing, particularly around passwords. You can update and maintain passwords in ITGlue from the Pulseway RMM. It gets synced between the two platforms. We believe that it is the deepest integration with any RMM."
The change, Ellwood revealed, was less to do with the fact that both companies are in the Kaseya fold and more to do with the ethos that Pulseway has. Ellwood explained this saying:
"We have a big drive focusing on efficiency that we want to make our users more efficient, more effective. Accessing IT Glue documentation and passwords, being able to use password managers and things is efficient.
"We've stated that wherever we bring our new functionality, we're not just going to bolt it on like the unloved stepchild. If we need to redesign a part of the interface to blend it all in. So all looks the same, that's what we'll do. So it's all about that efficient workflow.
"That's been the driver behind IT Glue, and people have been asking for it. We had a very basic integration before, and people asked for more of that. There was an awful lot of interest when we launched it amongst our existing IT Glue customers who just wanted to see what that integration was. So there was clearly a thirst for it, but it does fit in with that overall efficiency narrative."
Enterprise Times: What does this mean
While this update may not seem important, it reveals several notable things. Ellwood also revealed that the development team had increased significantly. The team used to have only a single macOS developer, which has increased. This reflects the growing importance of macOS devices as people work from home on their devices of choice.
That larger development team is also enhancing the solution, filling out the gaps and ensuring that Pulseway delivers a richer experience to its users. Ellwood acknowledged that the biggest request from MSPs is for macOS patching. Once Pulseway has completed these updates, it will match the functionality already offered by rivals such as NinjaOne and N-Able that already have the feature and put it ahead of many others.
Pulseway still differentiates itself as a leading mobile-enabled RMM. These latest and future enhancements should help it cement its position as a leading RMM.