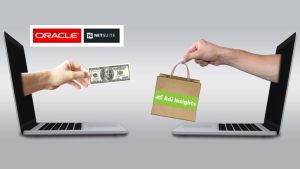 Oracle announced the acquisition of Adi Insights. Founded in 2008 by Australians Jake (CTO) and Rachael (CEO) Skinner. ADI Insights provides overtime management, time capture, demand forecasting and shift scheduling capabilities. The solution is built for Oracle NetSuite as a hybrid SuiteApp. It will now bring its embed its capabilities into SuitePeople to further power up the NetSuite HCM application. Will the team now fully port the solution to the NetSuite platform?
For example, ADI Insights has built AdiClock on Android and iOS enabling secure time and attendance tracking using mobile devices.
What isn't clear from the announcement is what will happen to other ADI Insights integrations. The solution integrations to HCM solutions such as Paycor, ADP, Precede and World Manager. It also has several Payroll vendor integrations. Customers are expected to contact their normal account team
What NetSuite SuitePeople can expect
ADI Insights highlights five key benefits that NetSuite users can expect from the solutions:
AdaptX – Harvest sales and customer counts & forecast trends
Labor OptiX – Daily schedule with hourly sales and labour model suggestions
MetriX Pro – Interactive labour and sales metrics panel
Staff Xchange – Shared staff resources
Labor TraX – Time & attendance and performance scorecards
Customers seem to agree with Robert Hazan, Co-Founder Guzman y Gomez commenting: "ADI Insights allows us to focus on growing our business because all our workforce management issues are under control. ADI speeds up our payroll process by 80%. We've reduced our labor cost percentage across all our stores by 3-5%."
Enterprise Times: What does this mean
This is a small acquisition for Oracle, but one that rapidly improves SuitePeople for several industries. ADI Insights only has around 10 employees according to LinkedIn. It raised $620,000 in 2019 in a Seed funding round.
It is not known how many of the existing team will move across to NetSuite and whether the founders will join. Jake Skinner is certainly enthused, posting: "Exciting Stuff!" on Linked In following the Oracle announcement.