The Infosec Institute has partnered with VetJobs in the US to offer cybersecurity scholarships to veterans and military spouses. It is the third partnership in the Infosec Gives Partner Program. The other two partners are the Women's Society of Cyberjutsu and iThriveHer. The partnership will see three annual fully funded Infosec Accelerate Scholarships awarded.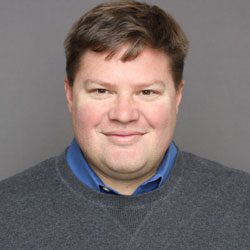 Jack Koziol, Infosec SVP, GM and founder, said, "We are honored to partner with VetJobs to provide these cybersecurity training and upskilling opportunities to the military community. This partnership will set up our veterans for a rewarding career in a booming industry and help fill the millions of open cyber roles worldwide with these talented individuals. "We look forward to extending our Infosec Skills resources to help place veterans and their families in these critical cyber roles."
What is the Infosec giving away?
There are three Infosec Accelerate Scholarships available to those lucky enough to be awarded them. Each Infosec Accelerate Scholarship will give the qualified recipients lifetime access to Infosec Skills. This is a security and IT skill development platform with over 1,000 hours of hands-on cybersecurity training. Infosec says that each scholarship is valued at $15,000 and is a significant amount of money. Veterans get resettlement funds that they can invest, but it can be a struggle to know where to spend them. While there are only three scholarships available here, they are welcome. It will be a surprise if there isn't a long waiting list for these scholarships.
Thomas Marsland, Volunteer Chairman of the Board at Vetsec, an organisation dedicated to getting US veterans into cybersecurity, said, "any partnership that helps find more jobs for those that served without costing our veterans is worthwhile and I'm happy to see."
Enterprise Times: What does this mean?
The Infosec Institute is the latest organisation to recognise the qualities that veterans and their spouses bring to cybersecurity. Over the last few years, across the US, UK and other countries, companies have increased their hiring of veterans. Many tech companies are also making training in their products free to veterans to help close the technology skills gap. This deal with VetJobs is good news for US veterans and their families. The question now is, will the Infosec Institute work with a UK nonprofit such as TechVets to offer scholarships in the UK.