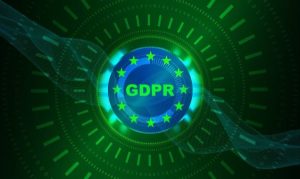 CYTRIO has added support for the EU General Data Protection Regulation (GDPR) to its data privacy rights management solution (RMS). Adding GDPR support to its cloud native solution marks its first move outside of privacy regulations set by US States.
Vijay Basani, founder and CEO of CYTRIO, said, "CYTRIO is helping companies cost-effectively address the growing list of data privacy regulatory challenges without the need for dedicated privacy teams, and for many, that includes complying with GDPR.
"With industry leading time-to-value of less than an hour, CYTRIO's simple and easy to use all-in-one data privacy rights management solution is enabling all U.S. companies to comply with U.S. and EU data privacy regulations and build consumer trust."
CYTRIO offering a cloud-native privacy solution for all
CYTRIO already lists support for CCPA, CPRA, VCDPA and CPA on its website. Adding support for the EU GDPR expands its reach outside of the US. It would be interesting to understand why it has added GDPR support. One reason might be the recent decisions between the EU and the US over data protection.
Another, and potentially a much more interesting reason might be that CYTRIO is planning to open offices in the EU. Alternatively, it could be planning to extend its partner programme to include EU-based partners. It could also be reacting to demand from existing customers trading with the EU.
CYTRIO provides customers with a range of out of the box workflows. It also has built-in automated data discovery. This helps companies identify what Personally Identifiable Information (PII) they are holding.
Importantly, it also speeds up the response to data subject access requests (DSAR) from customers. This is a process that many companies find themselves bogged down in and spending a significant amount of time to respond to. It claims that it can reduce the costs of dealing with DSARs by 80%.
What is also interesting is CYTRIOs pricing model. It says, "companies pay based on DSARs processed by CYTRIO. First six (6) DSARs are free. Any company can sign up with no upfront cost and connect all in scope and supported data sources."
Enterprise Times: What does this mean?
This is an interesting announcement from  CYTRIO. It has built up a good customer base by supporting US privacy regulations. By adding in GDPR it widens the market for its products. It also means that its customers who have customers in the EU can now provide privacy protection.