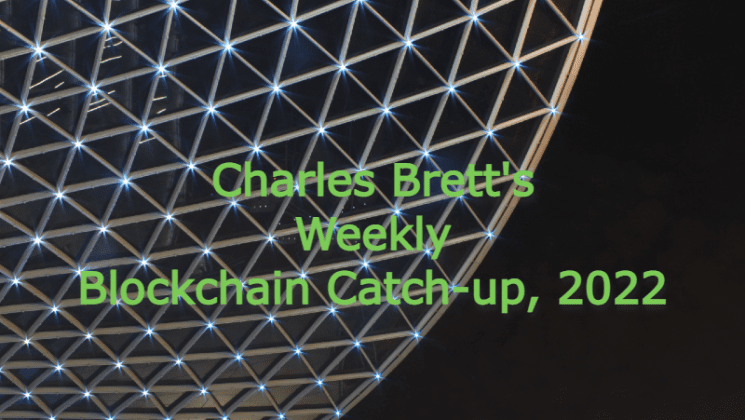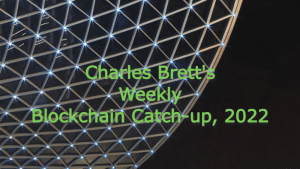 This is Charles Brett's start-of-the-week Enterprise Times 'blockchain catch-up' 2022-Week 13. Necessarily it is idiosyncratic and selective.
It is not intended to be comprehensive but does seek to highlight 'Quick Takes' on specific developments as well interesting pieces to read, a listing of some (not all) announcements/press releases and pointers to upcoming events.
Quick Takes – Charles Brett's Blockchain Catch-up 2022-Week 13
Digital Services Act: regulating platforms for a safer online space for users
MEPs give the green light to open negotiations with member states along with measures to counter illegal products, services and content online, including clearly defined procedures for removing them. There are options for tracking-free advertising and a ban on using a minor's data for targeted ads, plus recipients of services would have the right to seek compensation for damages. Now add mandatory risk assessments and more transparency over algorithms to fight harmful content and disinformation, and the Digital Services Act looks to have teeth.
Quick Take: as so often with EU proposed legislation, it is difficult to assess the implications. Yet one 'conclusion' is clear: the crypto industry is up in arms. For a flavour of this, see: 'Crypto industry fires back after EU vote to block 'unhosted' wallets'.
Bank of England and Massachusetts Institute of Technology joint Central Bank Digital Currency collaboration
In February 2022, the Bank of England (BoE) and the Massachusetts Institute of Technology (MIT) agreed to collaborate on a twelve-month research project on Central Bank Digital Currency (CBDC). The Bank will partner with the MIT Media Lab's Digital Currency Initiative (DCI) team to explore potential technical challenges, trade-offs, opportunities and risks involved in designing a CBDC system.
Quick Take: a late input (for Enterprise Times) – though no decision has been made (as yet) on whether to introduce a CBDC in the UK. What 'sticks out' is that the BoE has opted to partner outside the UK for this, and when so many protest that the UK is a 'fintech power': it seems not for CDBCs nor blockchain. Hmmm
7 pieces to read – Charles Brett's Blockchain Catch-up 2022-Week 13
Selected announcements/press releases/opinions – Charles Brett's Blockchain Catch-up 2022-Week 13
Selected upcoming events
Bitcoin 2022 (April 6th-9th, 2022)
Paris Blockchain Week Summit (12-14th April 2022)
Security Token Summit (15-16th May 2022)
FT LIVE" Crypto and Digital Assets Summit (26th April 2022).