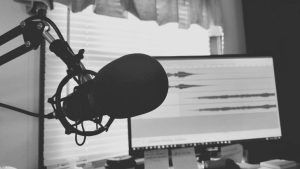 Otter has boosted its AI-powered transcription solution with a major new update to its platform. It is also promising updates to iOS and Android in the next few weeks. The update aims to make life easier for those who spend a lot of time in meetings. According to the company, it is also about moving towards a full collaboration tool.
Sam Liang, co-founder & CEO of Otter.ai, said, "We all spend too much time in meetings and I am really excited about the power of AI to make meetings more productive.
"The new Otter makes meeting collaboration easier and faster – making it an essential tool for business teams looking to improve their communication in today's hybrid, in-person, and virtual meetings."
What new features are in this release from Otter?
Otter has highlighted several new features. They are:
A new Home Feed: This is a "one-stop for meetings and post-meeting actions." It is about improved collaboration between users. It also makes it easy for users to access shared conversations, highlights, comments and tagged action items.
Better Calendar tooling: Users who have connected Google or Microsoft Outlook calendars to Otter can see their upcoming meetings. When users join a meeting, they can also "schedule Otter Assistant to join and capture and share meeting notes with participants." Users who miss a meeting can use the calendar to retrieve the meeting notes.
Meeting Gems: Users can now highlight snippets within a transcript to create action items, add comments, or ask a question, all with a single click.
Automatic Outline (Beta for Otter Business on web browser): This provides a quick summary of a meeting that can be sent to all participants.
One-Click Screen Captures for Visual References: There is nothing more annoying than trying to do a screen capture of a slide in a presentation while paying attention. Otter now makes it easy to "add a meeting slide or any other image presented on your virtual meeting directly to the Otter notes for fast, easy, visual references for yourself and your team." It is only available, however, to those using the Otter Assistant.
AI-transcription is a growing market
The growth in online meetings caused by two years of work-from-home has soared. With that has come concerns over record keeping. Meetings are often recorded to be listened to or checked later. In regulated industries, this is increasingly a requirement, not an option.
The market has changed for those who prefer to record the audio and send it for transcription. While some are still doing manual transcription, this is often just a check on what the AI has produced. That market is declining as an increasing number of vendors add transcription to their meeting software. Microsoft, Cisco and  Zoom have all added the ability to do speech-to-text. They are not alone. There are several startups also in this market.
However, what Otter is offering is slightly different with this new set of features. The ability to capture an image, create an action item and send Otter in your place to listen to a meeting are all useful. It has already seen the number of minutes transcribed by its software soar from 3 billion to 12 billion over the last year. These new features are likely to increase that.
But what about quality?
Quality is the big issue with all these speech-to-text AI solutions, and Otter is no exception. Enterprise Times is a regular user of Otter. However, many transcriptions still require to be cleaned up by hand before the transcript is usable or even accurate. The biggest issues are accents, speed of talking and overtalk. It is not uncommon to spend as much as an hour cleaning up a 40-minute meeting.
It will be interesting to see if these new features are matched by improved quality. Will we see multiple people recording the same meeting with the ability to do this live? If so, will Otter be smart enough to realise that and use the different recordings to improve its transcription?
For those who want to use the new Automatic Outline or Meeting Gems features, there is a real need for accuracy in those transcripts and speed. Can Otter match up?
The arrival of the iOS and Android updates will also be watched closely. The quality of the recordings and the ability to deal with background noise will be the biggest challenge.
Enterprise Times: What does this mean
Otter is just one of several products in this space. However, its growth says a lot about its feature set and capabilities. That does not mean it is perfect. As a regular user, I'd have preferred more emphasis on quality over new features.
What will be interesting is to see how these new features are taken up and what Otter does next. Perhaps better integration into office product or project tools for the Home Feed or Meeting Gems?