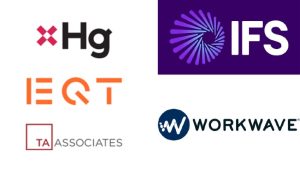 Hg Capital announced that it has invested in IFS and Workwave, formerly IFS Group. The value of the investment was not disclosed but the combined valuation of both companies is US$10 billion. That Hg invested in both companies is slightly surprising. EQT separated the two companies in June 2021. EQT remains the majority shareholder and TA Associates retains its "significant minority" shareholding that it gained in July 2020.
It seems likely that EQT has sold off another portion of its shareholding. IFS has done well and the valuation far exceeds the $3 billion+ that was mentioned in July 2020. The deal is expected to close in Q3 2022. Arma Partners acted as exclusive financial adviser to the sellers on this transaction alongside White & Case (legal), Kirkland & Ellis (legal) and PwC (financial and tax).
Hg is no stranger to the ERP market with investments in software companies, The Access Group, IRIS software and Visma. It brings together three leading investors to back both companies as they continue their growth.
Nic Humphries, Senior Partner and Head of the Saturn funds at Hg, said: "We have spent well over 20 years with a strong focus on enterprise software. As a result, we have followed IFS' success for several years and recognize it as a very high-quality cloud business. Its consistent performance and growth are a result of a compelling and differentiated proposition, built by a strong management team led by Darren.
"Both IFS and WorkWave offer very strong cloud products in verticals which are growing rapidly and we therefore see clear runway for sustained growth for the business."
HG to help with growth
The investment from HG will be used to expand IFS and Workwave through both organic and inorganic growth. Even as it was split off from IFS, Workwave made two acquisitions, Real Green and Slingshot. These will cement its presence in its target verticals such as HVAC and Pest Control.
IFS continues to add complementary solutions to IFS Cloud, its platform that combines Field Service Management, Enterprise Service Management, Enterprise Asset Management (EAM) and Enterprise Resource Planning (ERP).
Hg has deep experience in growing companies through acquisition. Portfolio companies IRIS Software, The Access Group and Visma are expanding rapidly through acquisition.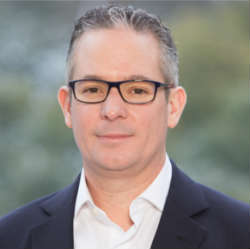 Darren Roos, CEO of IFS and Chairman of WorkWave, said: "We're proud to have built two amazing software brands – and we continue to go from strength-to-strength. We are structured to scale, we have outstanding technology, and our people and partners remain obsessed with our customers' success. These have been the foundations of our success at both IFS and WorkWave, and now with the additional backing and software expertise of Hg alongside EQT and TA, we have the ability to accelerate even faster."
Existing investors lessen the load and accelerate the growth
For EQT and TA Associates this is a good move. Both companies are growing fast and HG will add expertise into the mix. Johannes Reichel, Partner at EQT commented: "IFS is well positioned to take advantage of several global thematic trends, including customers wanting to digitalize their core operations enabling them to deliver even better service to their customers as well as more sustainable usage of their resources and assets.
"We believe there are long-term growth opportunities that IFS can capitalize on, especially with the combined support of EQT, Hg and TA helping fuel growth."
That TA Associates also chose to stay invested in the companies demonstrates their belief in the prospects of both. Naveen Wadhera, Managing Director at TA, said: "As industries and enterprises push to digitize and streamline their core operations, it presents even greater opportunity for innovative software leaders.
"We have been impressed by IFS' and WorkWave's strategic response to this market opportunity and believe the companies are well positioned for sustainable, accelerated growth, with a focus on strengthening product capabilities and expanding in targeted industry verticals. We are thrilled to continue supporting the development journey of IFS and WorkWave, together with Darren and the management team, EQT and now Hg."
Enterprise Times: What does this mean
As both companies now share all three owners it feels as if IFS Group still exists, at least in part. It will be interesting to see if both companies continue with acquisitions. IFS especially has made some significant acquisitions in the past to strengthen its service portfolio. Its most recent was Axios, nearly a year ago. Once the dust has settled on this investment expect another acquisition to follow quickly in our opinion.
Over the last few years, Roos has led IFS on its rapid growth. In the last year revenue grew 14% and cloud revenue 10%. It recently announced a joint venture with BearingPoint, ArcWide. It is likely that it will continue that growth and even accelerate it in 2022. The only remaining question is, what is the end game? What is the exit plan for the investors? Will it be an IPO or will they look to sell the company to a larger US-based investor?