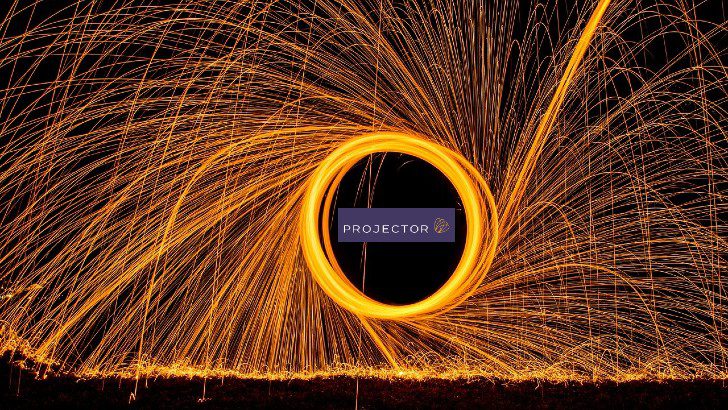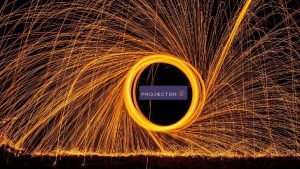 Projector PSA accelerated its growth in 2021 under the leadership of Denis Whelan, CEO. During 2021 it grew ARR, net revenue retention and customers, breaking previous records. Whelan commented: "As we look to 2022, we continue to have big ambitions for our company growth. We fundamentally believe that the best project work is done without heroics.  That means focusing on providing valuable functionality and a world-class customer experience to enable our customers to do more with less in a resource-constrained world."
Ahead of the announcement, Enterprise Times spoke to Whelan at length about the ProjectorPSA. He revealed that ARR growth is substantial, and while there are no plans to open an office in Europe, Whelan is certainly looking to expand there. Customers are also happy with the recently released 2022 SPI Professional Services Maturity Benchmark, revealing that Project PSA had the highest user satisfaction score, 95.1%, 12 higher than its nearest rival.
2022 Product updates
While the next major update is in March, Projector PSA has already migrated its platform to AWS to scale at a much faster rate. It also uses AWS regions with backups in both the US and EMEA
The update, due out shortly, will further enhance the Business Intelligence that Projector PSA announced last year. It will also see a modern, more accessible and responsive UI and more integrations, including one to Microsoft Business Central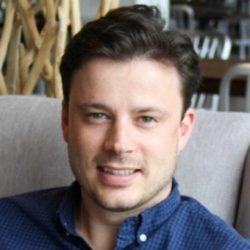 On the Business Intelligence improvements, Whelan commented: "As we move forward, in our next release, we're going to work on the merging of business intelligence and the everyday actions of the end-user. Saying, these are nudges that we want to put in front of you because it is anomalous to what we notice in your business or what you do on a daily basis."
The updates are impressive, with Richard Calhoun, VP of Product, Projector PSA commenting:  "Projector continues to provide the essential operational efficiencies our customers require to drive their business. In 2022 visibility through BI will continue to be a driver for higher performing teams."
Improvements to business intelligence
The base business intelligence solution underpinned by Power BI is already selected by 95% of the new customers in 2021 and 35% of existing ones. It includes five dashboards that help users explore their data out of the box. These are:
People dashboard for resource management
Project dashboard for project management
Company-wide dashboard
Compliance dashboard to monitor time tracking and revenue leakage
Discovery dashboard to enable data discovery
With these in place, Whelan noted: "We predominantly focus on the things that any professional services firm will want to know, right? How are my people allocated? Who is overtasked? Who's overburdened? How are they delivering on their projects? What's my forecast for the resources that I have, and how can I fit them into the projects that are coming up?
"For Projects, where am I at in terms of delivery versus milestones? Where am I at in my revenue? What have I burned already versus what I forecasted and projected? What's the current status? Then financials: Where am I drawing most revenue from? Where are potential new market opportunities for me?"
The data exploratory can go beyond Projector PSA with integrations to CRM solutions such as HubSpot, Salesforce, Zoho, and Microsoft Dynamics.
The future
Enterprise Times also asked Calhoun what the future roadmap looks like. He replied:
"My philosophy about product management is, I don't like to think too far past a year. Just because the way that technology and pace of change in markets is, it can be a fool's errand. What we see is distinct and disparate, but also similar needs for leaders and operations people. They're constantly getting asked to streamline. They're constantly getting asked about ROI and profitability.
"There's a continued iteration on the BI side. They say that we need streamlined processes, project insights, and integrated systems. We can provide those types of integrations and pass-through points. It means that you can have those insights from the kind of data Babylon that exists today and all your disparate systems. For us, that product continues to evolve around Projector BI, around integration around strategic consulting, to wrap around that for those leaders and operations people.
"On the other side, for the project managers and user resources. It's all about utilisation and delivery still. They want to be more strategic and reactive. They don't want to have to answer the same questions over and over again or do the same rote task 1000 times. Instead, they want to spend more time delivering quality work for their clients and less time on those rote tasks and questions. We will make the base product and package more efficient and user-driven.
"As we continue to evolve the product, you're going to continue to see investments in BI and integrations for the leaders and operations side. You will continue to see investment in the user experience and seeding some of that intelligence into action on the end-user side for the project managers and their end-user resources."
What will success look like
2021 was a good year for Projector PSA. How will Whelan judge success as 2022 ends?
"Successful will be the continued ARR growth. Another significant increase on ARR growth that we saw in the previous year, which is a record-setting number. Another strong performance in new bookings, continuing to climb our customer count.
"Releasing product that will enable us to be project management agnostic. As well as a number of other innovative things around BI, high-value integrations, and functional experience and UI that we think is going to continue to make us the best value for money in the market.
"We will feel like we would be really successful if we get those things done by the end of the year. We overachieved in 2021, and we're excited to overachieve again in 2022."
Enterprise Times: What does this mean
Projector PSA had a good year in 2021, with record growth, but the start point is unclear. Under Whelan's leadership, the firm looks and sounds re-invigorated. Whelan also brought in Richard Calhoun to head up product management. Calhoun has driven the product forward in a direction that makes sense.
What will be interesting to see is whether it continues to align itself closer to Microsoft Dynamics and Business Central. This is a sector that Unit4 PSA targets and a few other vendors. If it can attract Microsoft channel partners into its ecosystems, it could become a great year for Projector PSA.