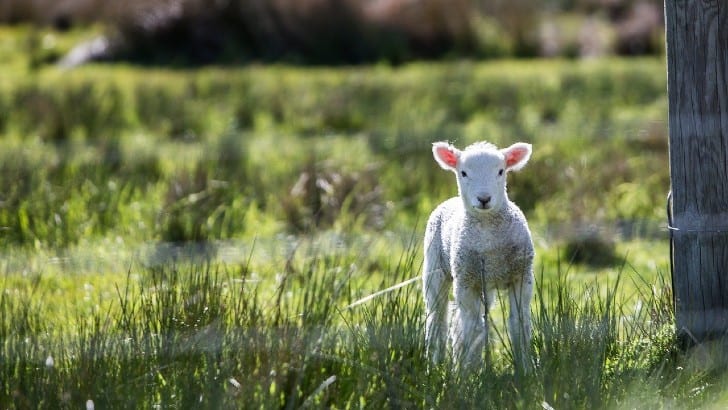 Partnerships abound this week. Infor has followed its iCIMS partnership last week with a partnership and integration to GTreasury.
Precisely has launched PropertyGraph, an add on to its Property Address portfolio. It will provide the link between different property data sets. Zoho has launched a major update for its low-code platform, Creator.
Cloud Leaf has rebranded to ParkourSC and revealed a new funding round for its supply chain solutions. Major results announcements included Salesforce, with more below.
Pick of the week
FD Technologies has entered into a strategic partnership agreement with Microsoft to expand the reach of its KX Insights streaming data analytics platform as more organisations look to modernise their data infrastructure for real-time decision making.
Firstly, KX Insights will be embedded natively on the Microsoft Azure platform as a first-class service. KX will generate revenue based on consumption. Secondly, KX has agreed to work with Microsoft to target new applications and services that will accelerate innovation and growth for organisations in the financial services sector.
Seamus Keating, CEO of FD Technologies, said: "This strategic partnership with Microsoft accelerates our mission to enable organisations to drive value from their real-time data assets. Enterprises will benefit from the unrivalled performance, scalability and security of KX Insights optimised for Microsoft Azure.
"In addition, we are excited to partner with Microsoft in developing technology solutions that address the demanding requirements of financial services organisations, particularly in capital markets where KX has a market-leading position. This is a landmark agreement for KX, with significant strategic benefits supporting our growth ambitions."
Acquisitions
UKG Inc announced it now provides direct sales, services, and customer support for the Caribbean market through the acquisition of Interboro Systems Corporation.
Appointments
Delphix appointed Robert Stevenson as VP of Japan Operations.
Domo announced a major restructure of its leadership. Josh James has stepped down as CEO, and John Mellow is promoted to CEO. Catherine Wong was promoted to Chief Operating Officer. Carine Clark Transitions to Executive Chair of the Board of Directors and John Pestana was appointed to the Board of Directors
Gerri Martin-Flickinger has joined the Ellucian Board of Directors.
insightsoftware has appointed Laura Hanson as Chief Human Resources Officer (CHRO).
Carolan Lennon will become Country Leader of Salesforce Ireland on July 1st.
Visier has promoted Fionna Song to Chief Financial Officer. Song was previously Senior Vice President of Finance and Operations.
Business
HBR Consulting has become an implementation partner of Agiloft.
BRYTER has created the BRYTER Center for Digitalization & Law with the European Business School. It is dedicated to issues of digitalization of law in education, teaching, and the legal market.
Compleat Software has partnered with 1st Choice Advisors. This new partnership will give 1st Choice's MIP Fund Accounting customers access to best-in-class supplier invoice automation, online buying, & digital procurement.
Connectwise announced an expanded collaboration with Intel to help MSPs boost threat detection and response to reduce the crippling effects of ransomware and crypto-jacking attacks for small and medium-sized businesses.
Genesys is giving Ukrainian organisations free access to cloud contact centre solutions. Access can be provided rapidly, along with the necessary training and support to get teams up and running fast. Organisations interested in assistance should contact Genesys by calling +3617009655 (Hungary), +48222552945 (Poland) and +441276457744 (UK).
OneStream has entered into a brand ambassador sponsorship with British Touring Car Championship driver Nic Hamilton.
Customer
Leading Dutch consulting firm EIFFEL is partnering with BRYTER to accelerate their service delivery speed further and empower the counsel of the future with the tools and skills they'll need to compete.
Cazoo, the UK online car retailer, is utilising Calabrio's workforce management (WFM) solution to automate the planning of the company's rapidly expanding contact centre workforce.
Zurich Insurance is to deploy Celonis to set new standards for an improved customer journey while simplifying and digitizing core processes
NTT is to deploy Smart Venue pilot at Detroit's Little Caesars Arena, home of the Detroit Red Wings, Detroit Pistons and world-class entertainment.
Alongside its results, Salesforce revealed how customer wins from Moderna, PayPal, Ralph Lauren, and Southwest Airlines are leveraging its platform.
City Experiences, a hospitality company that offers water-based experiences, land-based experiences, overnight cruise experiences, and ferry and transportation services worldwide, is using UKG Pro to win the war for talent and give its global workforce a shared technology infrastructure.
Aspen Medical, a global provider of innovative healthcare solutions across a diverse range of clients in the public and private sectors, has selected Unanet CRM GovCon.
Financial Reports
Billtrust announced its Q4 and full Fiscal year 2021 results. Q4 revenues increased 10.9% to $42.9 million, and the full-year revenues increased 14.2% year-over-year to $166.4 million.
Domo announced its Q4 and full-year results. Q4 revenues were up 23% to $70 million. Full-year revenue was $258.0 million, increasing 23% year over year.
SAP submitted its annual Form 20-F with the U.S. Securities and Exchange Commission (SEC), accessible online. The SAP Integrated Report 2021 discusses the company's social, environmental and financial performance.
SD Worx published its results for 2021. Revenue was up 15.4% to €858.1 million.
Product
Alteryx announced the Alteryx Analytics Cloud, its first unified end-to-end analytics automation platform that helps businesses empower all users across the enterprise to make more informed decisions with their data.
The Celigo Shopify Integration app for the SAP Business ByDesign solution is now available on SAP Store.
Konsolidator has released self-onboarding. It allows customers to start using the software quickly. It is one of the steps that will help launch a free trial option later this year.
NICE announced that its next-generation NICE NTR-X solution is now available for compliance recording capture for communications done via Zoom, including Zoom Meetings and Zoom Phone, a feature-rich cloud phone solution. NICE announced the Spring 2022 release of CXone, which adds innovative new capabilities that accelerate self-service success.
The latest release of Trintech CadencyDirect is now available. The release includes the ability for critical journal entry tasks and issues to trigger notifications and workflows throughout the entire enterprise, regardless of function, within the Now Platform.
Visier has launched Visier People Cloud, bringing in context insights using the Visier Analytics platform to HR leaders.