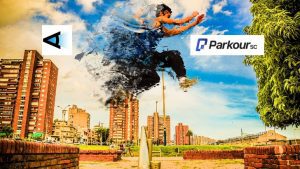 ParkourSC is the new brand that Cloudleaf has renamed itself following a $26 million investment. The Series C funding round was led by JC2 Ventures, Cota Capital, and Sigmas Group also included existing investors BOLD Capital Partners, Celesta Capital and Intel Capital.
ParkourSC has three main solutions Inventory Parkour, Assets Parkour and Logistics Parkour. Using a mix of IoT data and artificial intelligence, each solution aims to solve the challenges organisations face with complex supply chains.
Inventory Parkour delivers a holistic view of inventory. It enables organisations to understand where their inventory is located in the supply chain. Using a digital twin, users can identify potential shortages and act on the solution's insights. Assets Parkour helps organisations to manage capital assets, enabling optimisation and re-usability.
John Chambers, CEO of JC2 Ventures, commented: "Supply chain disruptions remain a number one issue for CEOs across industries, underscoring that there are many opportunities for innovation, improved efficiency, and more reliable resiliency.
"Supply chain operators today are faced with endless challenges and require tools that enable them to make well-informed decisions at any given moment. ParkourSC is arming the industry with a more transparent view across every aspect of supply chains, allowing their customers to remain agile in a way that has never been done before."
Funding follows success
The funding follows huge success for the self-styled leader in real-time digital supply chain operations. Over the last two years, it has grown bookings and ARR by 300% annually. It has deployed solutions in partnership with leading SI's such as Deloitte and Accenture in industries such as Pharmaceutical, Life Sciences and Industrial companies. ParkourSC solutions have delivered millions in saving, one $30bn biopharma that equated to $8 million in annual savings.
Ben Davis, Director of Supply Chain at Takeda Shire, commented: "ParkourSC enables us to do the art of the possible. We are looking to expand into the front end and back end of our processes, giving us complete visibility into our supply chain, so we can understand what conditions our products have moved through, how long they've been there, when they're arriving, and how fast they're going from one area to the next."
ParkourSC has also built strong partnerships with cold-chain packaging firms and more than 800 carriers and TMS platforms, including  MercuryGate International and BlueYonder. It has built connections through its extensible data platform with many extensible IoT and sensor providers. These include Qualcomm, Zebra, Sensitech,  Elpro,  OnAsset, Nimbelink, Adapt Ideations, 7P Solutions, EyeSeal, Tive, Roambee, Quuppa, and Wiliot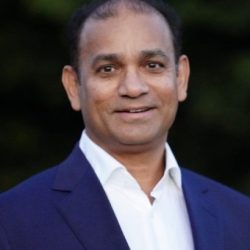 Mahesh Veerina, CEO at ParkourSC, commented: "Business leaders and Supply Chain executives need new capabilities to shock-proof their supply chain against volatility and risk. ParkourSC delivers the only Real-Time Supply Chain Operations platform that provides end-to-end visibility and agility to prevent waste, increases transparency to boost customer satisfaction, and enables strategic innovation to improve supply chain resiliency.
"We've built a strong ecosystem of technology partnerships and carriers that underlie 90% of the global supply chain for pharmaceutical and cold-chain packaging today, and we will use this new investment to establish ourselves further as the leader in digital supply chain operations excellence." 
Where now for ParkourSC
The investment by Kota Capital will enable ParkourSC to continue its revenue growth. It will expand the leadership team in the US< India, and EMEA and will look to extend its footprint in EMEA. Although it has an office in Belgrade, it might decide to open a sales office elsewhere on the continent.
Bobby Yazdani, partner and founder of Cota Capital, said: "We are excited to partner with ParkourSC, which has developed an advanced, scalable supply chain management platform that aims to provide complete real-time visibility and transparency across the entire network. We look forward to working with the talented ParkourSC team, as we believe in the company's vision and expertise to address the ever-increasing global supply chain challenges."
Enterprise Times: What does this mean
Supply chains face huge challenges and disruption through volatile weather conditions, Covid and most recently, the war in Ukraine has had an impact. This funding round should help boost ParkourSC to bring the agility, speed and ability to overcome obstacles the new name infers. It will be interesting to see how ParkourSC develops its product and expands internationally.