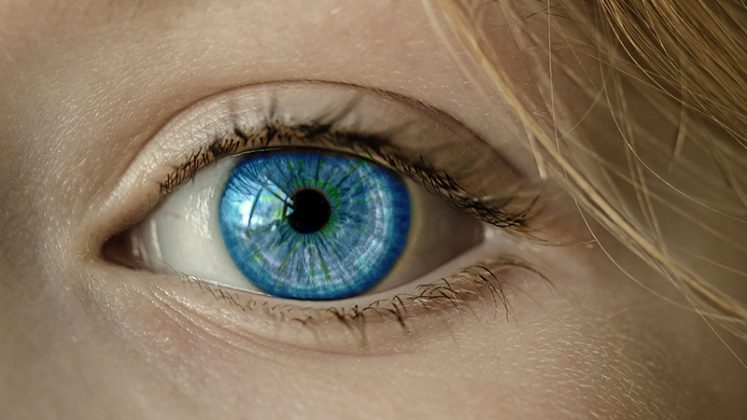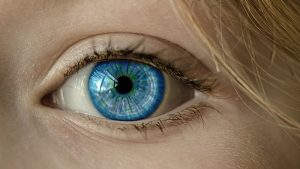 Research from this week includes some interesting insights from 6Sence, Experian, Mediafly, Qualtrics and insight software. Xero also published its indices for Australia and New Zealand as they became impacted by the Omicron variant.
6Sense
6Sense has published "The State of the BDR Report" based on a survey of 400 non-revenue, quota bearing BDRs. Key findings include:
82% of BDRs sampled report feeling supported in their role.
BDRs who feel supported by leadership spend 12% more time contacting prospects and earn more quota than BDRs that don't feel supported by 22%.
BDRs who have been on the job for a year or more feel 9% less supported than newer employees.
For BDRs using a sales engagement platform, feelings of support increase by 6%, leading to an 11% increase in quota attainment.
BDRs working remotely that have access to a SEP such as 6sense feel on average 7% more supported than remote BDRs that do not have this tool.
Jason Zintak, CEO of 6sense, commented: "Our State of the BDR research confirms what just makes sense: when BDRs are equipped with the right tools and feel supported by leadership, they meet their goals. It's a great time to be a BDR. I have a lot of passion and empathy for the very role in which I began my own career and I'm proud that we're providing companies tools to help their BDRs succeed and contribute to pipeline growth."
Experian
Research from Experian reveals that organisations with better data management and data quality have helped them navigate the pandemic and bring them closer to their customers. While this may seem a no-brainer, the research revealed that 75% of firms that increased data quality exceeded their annual objectives in some way.
Andrew Abraham, Global Managing Director, Data Quality, at Experian, commented: "The last year has tested every industry, with a new requirement for business models to be agile and change in line with their customers' rapidly shifting demands. Our research shows that businesses who have improved their data quality were not just better equipped for this but exceeded their performance expectations too.
"However, business experiences with data accuracy and issues around how data is managed remain and are unlikely to improve unless businesses upskill current employees and continue to work with wider industry and government on addressing the data skills gap."
The report highlighted three ways can overcome the challenges facing them around data management and quality:
Invest in talent
Clean up data
Prioritise insights
insightsoftware
insightsoftware published The Operational Reporting Global Trends Report based on a survey conducted by Hanover Research. Key findings included:
12% of organizations request finance teams to provide the top 12 operational reports daily.
Nearly 90% of finance professionals face challenges using Microsoft Excel, Microsoft Power BI and native ERP reporting tools.
76% of finance professionals rely on Microsoft Excel to run operational reports.
31% of reports are still either completely or mostly manually produced.
More than half of decision-makers take more than 4 hours to generate certain recurring reports. Report distribution adds extra time to the process.
90% OF finance professionals struggle to create at least one crucial report. The hardest ones are project expense by category (18%), weekly forecast (18%) and revenue trends (17%).
71% of decision-makers involve IT in the process due to the complexities of the tasks.
Lee An Schommer, Chief Product Officer, insightsoftware, commented: "Finance teams are called upon to produce a myriad of business reports critical to overall business health. Such reports go far beyond Profitability, Order to Cash, or Classic GL.
"Their responsibility is mounting, and the tools are lacking. Too often, finance teams are tasked with building operational reports via manual data pulls and analysis, and call upon IT for support. By implementing operational reporting tools that pull from multiple data sources with ease, businesses can reduce the time to value while eliminating the burden placed on internal teams."
Mediafly
Mediafly has analysed data from 232,955 active users in 99 Mediafly customer environments. It found that interactive content is key to success in a digital selling environment. Key findings included:
Companies leveraging interactive content saw a 94% higher increase in content views than companies leveraging traditional, static content.
Customers spend an average of 13 minutes viewing interactive content assets. They only spend eight and a half minutes viewing static content.
Interactive content produced with Presentify sees 52.6% more buyer engagement than static content hosted in Mediafly sales applications.
Nathan Jackson, executive vice president of Presentify – a Mediafly company said: "Today's revenue teams are challenged by shorter buyer attention spans, growing buying committees, and a lack of visibility into the buyer journey.
"The key to successful digital selling is to combine compelling, structured sales stories in easily navigable interactive formats with the content engagement insights needed to help revenue teams optimize their strategies, maximize live buyer-seller interactions, identify key stakeholder priorities, and determine the next best sales motion to drive a deal toward close. We're happy to offer our customers a solution that does just that."
Qualtrics
Nearly all U.S. employees (92%) say they want a four-day workweek, citing improved mental health and increased productivity as the perceived benefits, according to new research from Qualtrics. While 74% say they could complete the same amount of work in four days, 72% would have to work longer hours on workdays to do so.
However, before rushing to give workers a three day weekend, the employees noted issues. 46% believe a four-day workweek would harm sales and revenue, and 55% say a shorter workweek would frustrate customers.
Other findings included:
79% of U.S. employees say a four-day workweek would improve their mental health.
82% say it would make them more productive.
38% say a four-day workweek would encourage employees to slack off, compared to 60% who say it wouldn't.
89% say paid mental health days would help them recharge and be more productive.
87% say paid mental health days would reduce burnout and improve mental health.
Benjamin Granger, PhD, head of employee experience advisory services at Qualtrics, noted: "What employees really want and expect is the flexibility to adjust their work schedules to fit the demands of their lives.
"In today's new world of work, successful companies will set aside antiquated assumptions about what productivity looks like and listen to employees, so they can offer the flexibility that meets their individual needs. While there is increasing momentum around the idea of working four days a week, employees are willing to acknowledge the associated tradeoffs — like working longer hours or potentially frustrating customers."
Xero
Xero published the Australia and New Zealand small business index. In Australia, the index declined six points during the first month of 2022 to 86 points. Xero attributes the dip largely to the surge in Omicron cases across the country.
Joseph Lyons, Managing Director Australia and Asia, Xero, said: "Looking at January's decline after the highs of Christmas trading in November and December, there's no doubt this Index reflects the heightened volatility many small business owners have experienced these past few months."
The index shows sales growth slowed to 5.7% (from the December high of 15.1%) jobs declined 1.5% and wages increased by 3.5%.
In New Zealand, the index fell slightly, even before the impact of Omicron. Craig Hudson, Xero's Managing Director for New Zealand & Pacific Islands, said: "November and December saw double-digit sales growth as Auckland emerged from the Delta lockdown, with businesses able to begin reopening, and Kiwis encouraged to spend locally to help small business recovery.
"The international data is a warning of potential things to come for New Zealand businesses. The small business economy in Australia was significantly impacted by Omicron earlier in January, with rising cases and required isolation periods resulting in fewer people being able to work."