Sage Intacct has unveiled its first major update for the year, Sage Intacct 2022 Release 1. The update introduces several features powered by AI. The intent is to automate tasks within finance to free up time for other, more strategic tasks. The new or improved features relate to accounts payable automation, including electronic payments, general ledger anomaly detection, forecasting renewal revenue, changes to Sage Intacct Construction, and inventory management.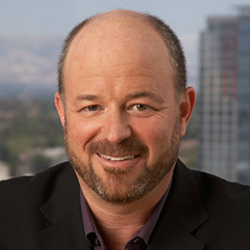 Dan Miller, EVP of Sage Intacct, commented: "Sage Intacct customers are highly digitally determined, with over 70 per cent of their financial workflows already automated.
"More than ever before, Sage is committed to building platforms and systems that empower customers to run smarter, more digital organizations. We've listened to our customers and understand their drive towards digital transformation, this release is yet another example of Sage delivering on those needs."
Accounts Payable
Accounts Payable is one of the most labour-intensive finance processes. Sage has introduced automated data entry leveraging its integration with CSI. Users can now (in an early adopter program within the US, available more widely in March 2022) import scanned invoices. The system will populate the purchase invoice with the correct supplier and data using OCR. CSI then helps automate the remaining AP processes, including paperless approvals, payment processing powered by CSI, reconciliation, and reporting.
The new automated features free up time spent by finance teams, allowing them to become more efficient and allocate more time to help drive the business forward. Intacct highlighted four of the new features:
Customers can leverage a digital assistant to scan vendor bills, match them to the right vendor, and create a draft bill record
The AI detects potential duplicates and billing errors. It highlights these for the user to take action on and delete or correct as appropriate.
The reconciliation process is made simpler and faster with an automatic bank download followed by auto-matching payments with bank statement items. It eliminates much of the manual time previously spent on reconciliation.
Automated payments through CSI enable organisations to automate payments. This feature is currently only available for payments between US organisations. In time one would expect Sage to extend this internationally.
David Disque, President of Corporate Spending Innovations (CSI), commented: "We're thrilled about this strategic partnership, which combines CSI's advanced payments processing technology with market leader Sage Intacct's financial management solution.
"CSI's fully embedded integration will leverage CSI's robust API library and result in a frictionless user experience. Accounts payable teams will have a complete solution of secure payment workflow and efficient digitization of all B2B payments without having to leave the product."
General ledger enhancements
In the 2020 R4 release Sage Intacct introduced GL Outlier Detection as part of Sage Intacct Intelligent GL. The new release enables customers to create a customized approval process for those anomalies.
The Outlier Assistant can first revert anomalies to those that submitted the entries enabling them to validate the data themselves with the source information before passing it to an approver. This potentially cuts out several steps in the process that might have happened and frees up the time of the (normally) more senior finance person.
Users can also reclassify and edit journal entries that have already gone through the approval process as long as they are in an open period. The system allows users to correct or add missing information that does not change the journal total or critical information. All changes are recorded in an audit trail
Contract renewal forecasts
Sage has enhanced ways for organisations to forecast renewals using the interactive customer report writer and visual explorer. Users can create forecasts that analyse billings, revenues, and upcoming contract renewals payments. Business leaders can quickly identify and drill down on what their revenue streams will look like.
The new feature is using data from within the ERP such as future pricing changes, if they exist. What isn't clear is whether this new functionality leverages data outside of finance such as sales data.  Nor is it using advanced analytics techniques such as time series forecasting to estimate revenues further into the future. This is something that rivals such as FinancialForce and NetSuite are providing.
Other features
Within Sage Intacct, Construction users can create a pdf version of a project change order and then email these to internal and external contacts. There is also multi-currency support for change orders for those customers working internationally. With this release, Sage has also added workflow tracking for purchasing transactions. It means that any documents linked to a single source are reportable.
There are new tabs within Sales orders and purchase orders that display inventory levels and how the orders impact them. A tab is also viewable within warehouse transfers. It shows the amount of inventory for both warehouse locations and the amount in transit.
Other improvements to the UI include the ability to sort, filter, move and resize columns, or freeze a column in a list view. Once the list has been optimised, users can save the view as a custom setting for later reuse. Users are also able to use a bulk delete function.
Enterprise Times: What does this mean
Another major update from Sage Intacct. However, it does not seem to add much industry functionality other than for its Construction vertical. The new features are practical enhancements that will help many organisations improve efficiency. However, the CSI functionality is presumably at an additional cost. Sage has also not unveiled localisation updates for Australia, the UK, Canada or South Africa and no new countries were added.