SmartSuite recently launched yet another work management platform onto the market. However, SmartSuite is different from many other offerings, and Enterprise Times spoke to Jon Darbyshire, the co-founder and CEO, about the company. Enterprise asked Darbyshire to describe SmartSuite in his own words.
"SmartSuite provides a work management platform that helps organisations manage any workflow in their business. To us, workflow is a project, a process, or an everyday task. We provide out of the box about 200 Different best-in-class templates for different processes that people can choose from. They can tailor those, or they can create their own from scratch if they need to."
The SmartSuite journey so far
It is early days for SmartSuite, but what is the momentum so far?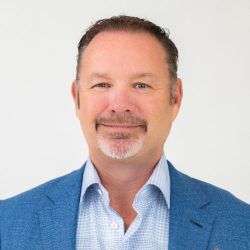 "We've been in stealth mode for about two and a half years. We have about 100 developers working on the platform. We launched officially towards the end of the first week of January this year. In the first week and a half, we've brought on a little over 400 affiliate partners.
"We expect to bring on another two to three hundred in the next two weeks. Customer wise, as of today, we've had 246 trial signups. They get a 14-day trial with those trials, and if they need it, they can add seven days. We've had about 17 or 18 conversions that have already happened this week. "
What do you mean by affiliate partnerships?
"Part of our go-to-market strategy is to allow us to work with partners globally that can share our product with their audience and their customers. We provide a 50% revenue share in the first year of that customer coming on board. This is for consulting houses, influencers, bloggers, writers, YouTubers, those types of folks that have built audiences specific to an industry like project management, human resources or governance, risk and compliance.
"Our product is written and was released in 15 languages. So it's not just a US-centric affiliate that we're looking for. We're looking for truly international partners across all those 15 languages."
On vision
What's your vision for SmartSuite?
"The problem that we're trying to solve is that we believe that companies and individuals spend too much time going between different tabs to get their work done each day. Meaning they work with five or six different products to do their work in context. The vision of SmartSuite was to bring together all the capabilities that are needed to manage work in a single platform.
"You get all the project management capabilities and the process management capabilities that they want. On top of that, our collaboration components allow you to collaborate, in the context of the work that's being done."
What do you want to be famous for?
"We love building amazing software that gets used by people. For SmartSuite, we spent a tremendous amount of time and me personally on just the user interface design. That's really specific to the people that do the work, not just the people that review it.
"It's focused on millennials and Gen Z years and how they want to interact and perform daily work. If I were ever known for anything that would be, I'd love to be known for that we hit the spot with the UI with that group of people."
On integration strategy
SmartSuite is already integrated with Zapier, which delivers connectivity to a large number of applications. However, does it have any direct integrations?
"We have about 15 already. We have Twilio for SMS text messages, the entire Google suite integrating with Google Mail, Google Drive, Google Calendar, and Google Forms. We're in the midst of doing the same thing for the Microsoft set of products.
"Then we've integrated with all of the major players in the file management side as well, including Box and OneDrive, so that you can quickly find and bring documents in, or you can just connect to them in the cloud as well."
What about accounting solutions?
"It's on the docket for the native product. We have that capability already through Zapier. In fact, we use it in-house right now. Also, things like GitLab, Zendesk and some JIRA products, just some of the common tools that a lot of software development houses are using and asking for."
What is on the product roadmap?
"Integrations are huge. The next big one is the ability to have and embed forms directly on websites or have links to forms. When you complete the information on the form, it automatically syncs in a native way back to SmartSuite.
"Right now, we integrate with Wufoo, Typeform and Survey Monkey, but we'll have that native capability inside of the product as well. That's probably the number one customer request that we've seen over the last three weeks, the ability to have that within the product."
On partnerships
In terms of partnerships beyond AWS, are there any other strong partnerships?
"Not that we can announce just yet, but we will in about two months. AWS is the big one. We're working with and finalising some pretty large strategic relationships on the consulting side. It will allow some of the larger consulting groups to be trained on our product and offer that back to their customer base. "
On the future
What do you hope to achieve in the next six to 12 months?
"We have a goal to be in 150 countries, with our product across those 15 languages in the next 12 months. It's a pretty rapid growth rate. We offer the product in three different plans, Team, Professional and Enterprise.
"We're looking to have the majority of our customers on our professional plan in the middle and about 20% of our customers on the enterprise side, think of enterprise more as a Fortune 1000 type of organisation. Our marketing and sales efforts are geared internally towards large enterprise accounts. We've used our partners and affiliates on the SMB side."
Have you signed up any enterprise accounts yet?
"We hope to have one signing today. That will be our first one yet."
Whilst you had seed funding, won't you need additional funding if you want to expand rapidly?
"I've personally put in about $12 million into the business. We're in discussions right now for a pretty large amount. Another 15 million would come in to do just that, to turn on the marketing engine. We'll be making decisions on the venture groups in the next two weeks. We'll probably be ready to announce something in three to four weeks regarding that."
Will you look to acquire using that funding?
"Not currently. We're in the first year; we're just focused internally. We have our ears open to some of the other players in the space that might be good targets for us."
On challenges
What are your Challenges?
"Our biggest challenge right now is just getting the word out about SmartSuite, that we're another player in that space. Then, when we get the word out, how we communicate on how we compete and compare against a Monday.com or a ClickUp, or a SmartSheet type of product.
"A lot of effort is going into thinking about how to message and brand and communicate who we are and what we do. It's a bit of a crowded space, but we feel like we're doing a few things that are unique that we want to focus on that sets us apart from some of those."
What would you say differentiates SmartSuite?
"If you would compare us to the project management vendors, like Monday.com, ClickUp, Asana, Smartsheet, all great products, good on project management, they are task-centric. Everything that you create is assumed to be a task, and these are assigned a due date.
"Our product does that, but we do much more on the process side. Not everything is a task or a list of contacts or accounts in a process. Attached to that are things that need to get done as you move through a process. To us, a process is how you run your business day-to-day.
"What we want to be known for is the ability to do both of those in a single platform. Our vision is to bring enterprise-level software to the masses at a price point that's not ever been seen before with those capabilities that typically are reserved for enterprise accounts.
"We want to bring those to SMBs with the same level of functionality but for $10 per user per month, which if you compare that to Salesforce on the sales side of $350 per month per user for good enterprise software, it's just drastically different. "
The book question
What was the latest book you read and your take out from it?
"I'm a buff on any type of biography. I just read the Bush family biography (The Matriarch: Barbara Bush and the Making of an American Dynasty, by Susan Page, Amazon Aus, UK, US), which is quite old, probably 15 years. That talked about the family's lineage, Bush senior and his wife and how they came together to build this dynasty.
"Their parents did, and then Bush became president. They thought that the Son, Jeb was next in line, and they had positioned him to do that. George got the notoriety and became president over Jeb. I don't know that everybody was happy with that. They thought Jeb was the one that should have got the opportunity. It's probably the most interesting book I've read in a while."