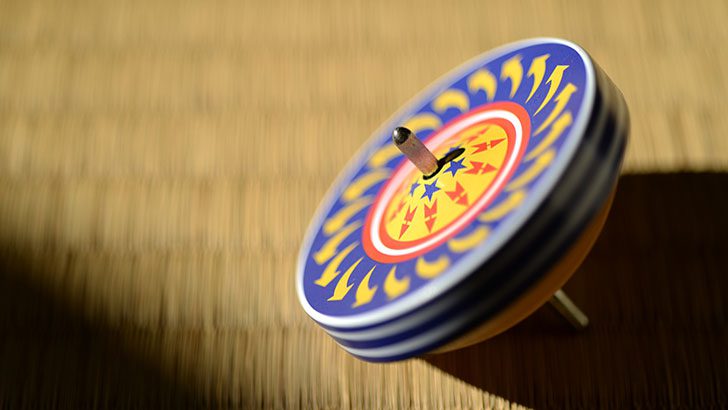 Typically, there is a great deal of interest – and media coverage – of start-ups, scale-ups, and high-growth companies. This is thoroughly deserved, and there are numerous excellent guides, articles and suggestions as to the best practice in developing the technological support that such growth demands.
However, there is far less material for consideration if an organisation is going in the opposite direction, not necessarily on a controlled path.
At the very outset, I want to establish that is not a discussion for handling the disposal of IT assets in the case of a business ending. Rather, I want to explore the issues and challenges of identifying the right IT provision for the likes of spin-outs and spin-offs. I.e. those business entities that had previously existed within the protection, policies and operations of a larger, owning 'mothership' but are now set to stand alone and operate under their own auspices.
Spin-outs, spin-offs and stand-alones
In the US alone, 2021 saw more than 20 such spin-outs, including from the likes of Dell, Prudential and XPO Logistics. In the UK, between 1998 and 2018, there were at least 958 spin-outs just from universities – a sample that comprised £19.20 billion of capital invested, with more than 4,495 deals and 1,907 investors.
So whilst spinouts may be commonplace, they are also complex, spanning various industries. And given the impact of the global pandemic and with many large businesses and enterprises now again refocusing on core activities, this trend is likely to grow.
The impact of mergers, acquisitions, divestment and other corporate restructuring upon technology can be substantial. The question in the context of spin-offs and 'stand-alones' is: 'What level of technology is now appropriate if you are no longer part of a big conglomerate?'
All too often, integrators will look at a newly spun-out business and immediately revert to the idea of replacing, like for like, the infrastructure, hardware and applications that the business had as part of the mothership.
This is, of course, profitable for the integrator. But it is also unnecessary and potentially detrimental to the stand-alone. Smaller companies rarely need the extensive network infrastructure of their previous owners or the exhaustive security technology.
Not only is this expensive, it is also time-consuming. Furthermore, it often repeats the errors of legacy technology and can disrupt operations. It is the technological equivalent of putting adult running shoes on a child before expecting them to run a 100m sprint.
Wearing the right business clothes
At the point of being spun out, the new, smaller business needs to understand the right size of technological wardrobe it is set to wear. At the risk of stretching the metaphor, the new business quickly realises that because it is smaller, its needs have changed, rather than just shrunk.
Because the spin-out no longer represents a risk to the previous owners, the primary objective is now how it will operate, rather than how it will integrate.
This is not a case of innovating business design or creating new capabilities but rather about establishing a base level of capabilities. Usually, This is seen in technology procurement decisions as a 'starter pack' of connectivity, user access management, file and office tools, hosting, domain management, replacing systems lost, support, security, and hardware (including devices and device management).
This is best understood as right-sizing: the process of restructuring or reorganising the IT infrastructure, networking, storage, data centres, hardware, line of business and back-office software, or other critical components in an effort to get the highest possible value from those services.
Rather than focusing on cutting costs or expanding service, right-sizing aims to look at the bigger picture to identify and maintain the correct level of IT assets and skills required to get the job done.
This often means that these spin-outs are ideally positioned to employ cloud and 'as-a-service' options – meaning that application security, file storage and a host of other issues are taken care of.
The key is to examine what resources are needed and how to get the job done better, more efficiently and at a lower cost. This may be seen in projects to:
Streamline IT spend
Reviewing the new organisation's IT service requirements
Minimise the cost of software licensing
Improve IT operations and governance by applying best practice
However, there is usually one glaring issue in these considerations – talent, notably technology leadership talent.
The problem of leadership
Typically, the newly spun-out business will not take any of the technology leadership it may have enjoyed with its previous owner.
Indeed, in a drive to be agile and lean, these spin-outs may only be able to recruit an IT manager figure whose role is simply keeping the lights on.  Alternatively, that manager may themselves be from an enterprise background, or only have familiarity with specific areas of IT –  and thus may not fully understand the demands of mid-market / smaller organisations.
Regardless of the core cause, this lad of the right leadership can quickly become a key issue as the smaller company looks to technology to drive growth and enable it to capitalise on its agility.
In this context, fractional portfolio technology leadership can make a lot of sense. It can enable strategic direction and a tighter alignment of technology to business strategy without the weight and cost of a full-time CIO.
The last consideration is to ask why a newly spun-out company would go to such lengths to understand its technological profile/posture at this point in its corporate history. Or, put another way, what is the threat that they may face if they do not take it into account?
Firstly there is the cost of oversized IT. In our experience, newly spun-out companies often carry anywhere between five and ten times the IT cost they need to. To add insult to this injury, these costs are usually only discovered months after the company has been spun out, as they face the first round of cost-saving ordered by new management.
Secondly, these companies have typically lost weeks, if not months, of productivity and face the ongoing sluggishness and the management burden of an unnecessarily complex IT arrangement.
Perhaps worst of all, this can become a barrier to adopting the new technologies that they should have done as they left the previous owners. Thus preventing the very growth that was a reason for them leaving the mothership in the first place.
---
BML Digital helps companies deliver complex change programmes and transformations quicker, more efficiently and with measurable business benefits.