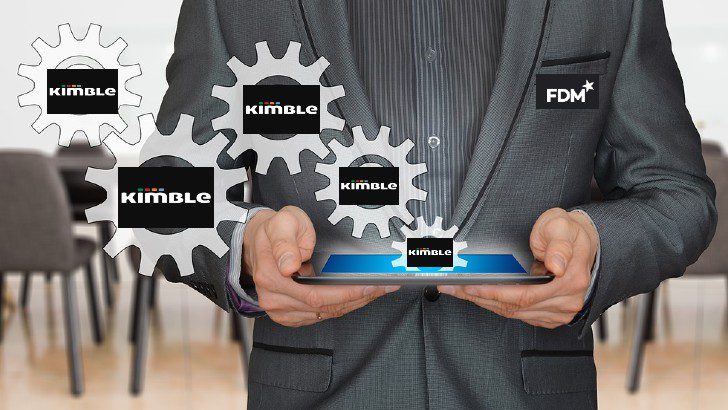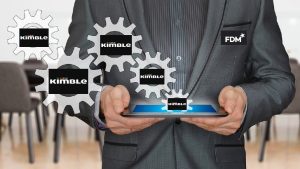 Kimble has revealed the success its PSA has had at FDM Group, a global consultancy firm. FDM is a global consultancy with a difference. In the last few years, it has grown significantly. FDM recruits a mix of graduates, individuals looking to return to work and ex-forces (in the UK and the USA), training them fully and then placing them. This approach means it has a diverse set of employees and champions the 'Women in IT' initiative. Furthermore, it consciously records diversity in several dimensions. The company has also grown significantly in recent years.
FDM was founded in 1991. It was first listed in 2014 and had revenues of 123.3 million that year with just over 1,850 employees. By the end of 2020, it had more than 5,000 employees and more than £250 million in revenue. As the company grew, it found that its processes were no longer scaling as efficiently.
Project Manager at FDM Group, Luther Cornelius, recalls: "It was email, Excel documents, we had people writing on paper and scanning that in, and then that would have to be collated by a team and manually typed into our previous system."
The challenge with these solutions is that they are manual and prone to error, which increases the time spent validating or correcting data. In turn, this slows down the invoicing process, and payment of staff expenses degrades the employee experience.
The company's global expansion created other challenges with the increasing number of currencies and regulations the firm dealt with, leading to potential confusion. Without a single solution, FDM found it increasingly difficult to have transparency across the organisation and with clients about the status of projects. Something had to change
The selection process
It decided to invest in a Professional Services Automation solution to assist that growth at a global level. FDM looked for a solution that would automate and deliver efficiency in several areas, including tracking time, expenses, payroll, and customer invoices. It considered several solutions and chose Kimble Applications, which is built on the Salesforce platform.
It was in the first few days of the engagement that made a difference: Luther Cornelius, Project Manager at FDM Group, commented: "A major differentiator for us was the people side of it. When we first met up with Kimble, the culture really aligned with FDM. In Kimble, we have found a supplier that we really trust. That was very important to us. We have felt from day one that they are really trying to guide us and help us to solve our challenges and address our issues."
Kimble was also able to answer the challenges that FDM faced. Cornelius continued: "We could see Kimble was a very flexible system, which could meet all of our core functionality from day one, but we could also imagine it being able to accommodate any unknown functionality that we need.
"Kimble gave us the confidence that we could continue with FDM's expansion and rapidly growing consultant base in the knowledge that no matter what region or what requirements came up, Kimble could solve it for us."
The benefits
Having deployed Kimble, FDM benefitted from the PSA solution in several ways.
Consulting
Consultants need less time to record both time and expenses. The solution also provides intelligent prompts that help increase the accuracy of the data input into the system and reminders that help ensure that the data is entered in a timely fashion for the period end.  This impacts and has improved the entire financial process, including billing, invoicing, payments, and period close.
Finance
The automated time and expense entry and approval systems have helped FDM process 8,000 invoices every month. Importantly with client approval through the client community, the accounts team have seen other financial benefits. Cornelius commented: "One of the main benefits of Kimble from a finance point of view has been reducing our debtor days. By having a much more accurate and efficient invoicing process, we're able to get our invoices out quickly."
Globalisation
Kimble is built on the Salesforce platform. This, coupled with its localisations, has enabled FDM to expand into new territories as it continues its global expansion. Since deploying the solution, it now has teams operating efficiently in New Zealand and Australia. These recent expansions are in addition to its footprint elsewhere in Asia, the US, the UK and mainland Europe.
Community portal
For professional services organisations, the Kimble Community Portal offers a means of delivering transparency to its client. This provides clients with a window onto project status. A way to collaborate effectively and approve requests without resorting to paper or emails. Cornelius added: "Clients can use Kimble Community directly to access project data (both live and historical) and approve everything — all in one place. They don't have to come back and forth with us to get the information that they need."
Enterprise Times: What does this mean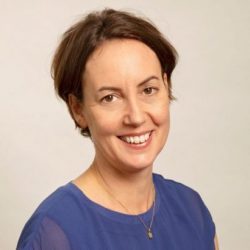 At FDM, Kimble has proven that its solution can meet the demands of larger multinational organisations. Kimble now has several customers with thousands of consultants. Its focus in this sector will see it compete with Workday and FinancialForce for the larger consultancies. Having a customer advocate in the sector is important. Having FDM as a customer is a success story in its own right, doubly so.
Lucy Butterton, Head of Customer Adoption at Kimble Applications, stated: "It's great to see the impact that Kimble PSA has had at FDM. We are excited to support them as they continue to scale globally, ready to tackle any new challenges or requirements brought on by new offices, territories, or processes. We strive to provide a flexible solution that can seamlessly support FDMs needs as they continue to evolve."