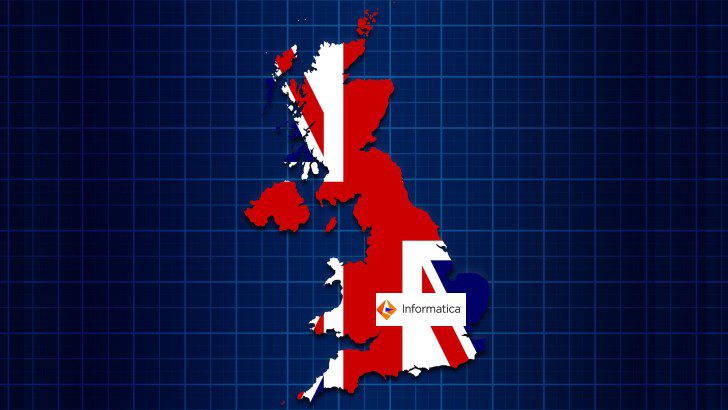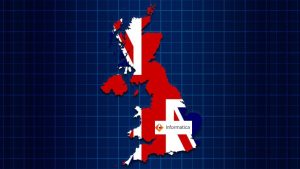 Informatica has launched a new point of delivery (PoD) for its Intelligent Data Management Cloud (IDMC) in the UK. The location adds to the German PoD it announced in July. With the dust starting to settle on Brexit, highly regulated UK industries are considering the ramifications of using data centres outside of the UK. The new PoD is designed to address this so that organisations can hold their data outside the EU and within the UK.
Demand-driven by Covid and Brexit
Besides Brexit, the impact of COVID has led many organisations to migrate data and software to the cloud. The 2021 IDC-Informatica Global CDO Survey confirmed this trend uncovering that data mature organisations were nearly twice as likely to move data to the cloud than their peers.
Importantly, and perhaps accelerating this trend, is that they could also recognise greater business value from the data once it had moved. The flexibility and scalability of cloud solutions enabled them to manipulate and understand data faster than if it had remained on-premise and restricted by the infrastructure in place.
For regulated organisations such as financial services and the public sector, there has been a hesitancy to move some data to the cloud when the location of that data is either unknown or outside the borders of the UK.
With UK data protection now forked from the EU, many have felt data sovereignty is even more important. This announcement seeks to address that. It will provide Informatica customers with a data region within the UK for customers to migrate data to.
Philip Howard, Research Director at Bloor Research International, commented: "The shift to cloud shows no slowing down as enterprises look to leverage the many benefits of the technology.
"However, with complex and ever-changing regulatory requirements around data privacy, locality and the transfer of data, many organisations prefer cloud-native solutions that are based in their country of operation. Local availability of cloud-native solutions can help companies to adhere to strict data sovereignty regimes while still maximising the value of digital transformation initiatives."
UK customers enjoy the benefits and compliance
Informatica's Intelligent Data Management Cloud provides a complete suite of services for data management powered by AI. It consists of a range of services within the cloud and connectors to others. The services enable organisations to have a single pane of glass across their entire data set within the cloud. The services include:
Data Catalog
Data Integration
Application integration
Data quality
Data Prep
Master Data Management Customer 360
Data Marketplace
Data Governance and Privacy
The platform is also integrated into a range of third party cloud services, including:
Application clouds such as Salesforce, Adobe, Oracle, Workday and Apple
Data Warehouses and Data Clouds such as AWS Redshift, Azure SQL Data Warehouse and Amazon Redshift
Infrastructure Cloud connects Amazon, Azure, GCP, Oracle and Rackspace
Database Cloud connects Mongo DB, Oracle, Amazon Aurora and Azure SQL Server
Business Intelligence and Visualization Cloud, connects Tableau, ThoughtSpot and Power BI
IDMC provides a neutral hub for organisations to leverage data from their cloud infrastructure. It enables organisations to become data-driven in a secure and compliant environment. One where they are fully aware of the location of that data.
Emilio Valdes, SVP EMEA & LATAM, Informatica, commented: "As we recover from the impact of the pandemic, the public and private sector alike are looking to the resilience, agility and efficiencies of the cloud to help accelerate the digital transformations required to boost business.
"Informatica continues to invest to expand regional delivery options and now, with our IDMC UK pod, customers can leverage the simplicity, productivity and scalability of our Intelligent Data Management Cloud all while ensuring data does not leave the UK."
Informatica offers a 30-day trial which allows access to a range of services from more than 250 Informatica offers.
Enterprise Times: What does this mean
Adding a presence in the UK is a wise move. New EU legislation came into force on January 1st and changes are likely for the UK data protection legislation to follow in the year ahead.
UK organisation may find it increasingly necessary to ensure that their data is held within the UK rather than Europe. It means that organisations will have to consider new data centres within the UK if they have not got them already. This is good news for data centre providers. Some organisations may find profitability squeezed as additional data centres will cost them.
What will be interesting is whether some organisations vary pricing based on location. In time, will organisations have to pay a premium for the UK hosted data? There is no indication that this is the case with Informatica. However, the potential to scale in the wider EU is far greater than in the UK.