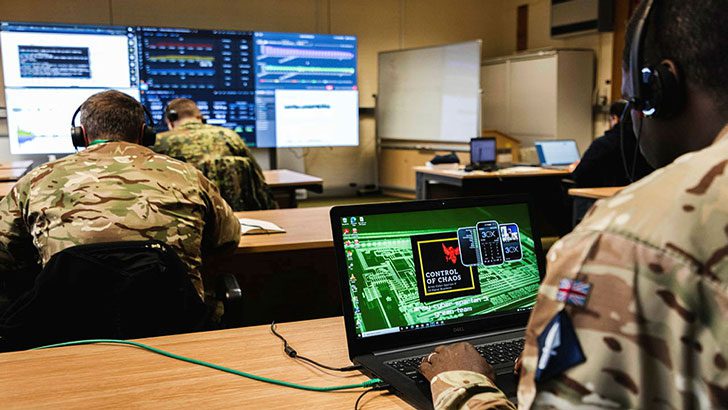 TechVets has partnered with Project Ares to provide skills in digital forensics to UK veterans and service leavers. Project Ares will initially provide 15 veterans with a boot-camp crash course in digital forensics. The course runs throughout January 2022 for this first cohort. A second cohort will start another boot camp at the end of that period.
Army veteran James Murphy, CEO of UK TechVets, said: "At TechVets our mission is to help veterans and service leavers build a bridge into the tech and cybersecurity sectors. One of the ways we do this is by creating partnerships with other organizations, who, like us recognize the value of hiring veterans and the highly desirable skills they have to offer.
"It is, therefore, incredibly exciting to join forces with Project Ares to extend our offering of fantastic training opportunities. This partnership will help even more veterans take those vital steps toward a fulfilling and sustainable career in an ever-growing and exciting sector."
What will TechVets members learn?
This course is based on the Project Ares BR9E – Forensics course listed on its website. That course gives candidates 12 hours to complete 39 tasks. This new course will be a much more in-depth look at digital forensics and the skills required to succeed in the role.
For example, the expectation is that the attendees will be doing the work in the evening. That is because they will be a mix of veterans and still serving members of the Armed Forces. Few will have access during the working day to the Project Ares platform. It means the course will be self-paced and a mix of learning modules, multiple-choice questions, online labs and gamification.
In terms of the content of the course, it will be wide-ranging. It starts with an introduction to network forensics and the Incident Response (IR) cycle. Attendees will learn the multiple stages of an attack and what they should be looking for.
It will also include a look at how to plan and run an investigation. This is much more than just gathering some logs and using analysis tools. Attendees will need to look for the data across multiple devices, including their configurations. They will also learn how to triage a malware attack.
One key skill will be how to produce an effective report from the investigation. Such reports are not just about the how and the why. They need to include recommendations on preventing a repeat, including technical and cultural suggestions.
An increased role for forensics
There is an increase in interest in post-attack forensics. In most incidents, the focus is on getting the business up and running again. That can often mean losing critical data when it comes to preventing another attack. Just as important, it risks losing data required by law enforcement to bring a prosecution. It is why organisations are adding forensics experts to their teams to better understand the causes of an attack.
There is another role for forensics that is only just emerging. The CISO is being moved out of IT and into a role where they hold IT Security teams to account. Forensics teams provide the CISO with a way to audit how IT Security works. As this becomes more established as a role, there will be an increasing number of vacancies for those with these skills.
Enterprise Times: What does this mean?
This is yet another partnership that the TechVets team has pulled together to benefit veterans and transitioning service personnel. Veterans with cybersecurity skills have proved popular with employers, and TechVets is determined to build on that. It currently has deals with several companies to provide training to its members. Those who take up those training opportunities often convert them into new jobs.
Working with veterans is nothing new for Project Ares. It already works with veterans overseas, and this latest announcement makes it one of a growing number of training providers aligning themselves with the veteran community. What is of interest here is that the Project Ares team have created a new course for this partnership. If it is successful, it could persuade the company to look at other options for helping veterans gain new skills.
For now, all eyes will be on this first cohort to see how well they do and how quickly the training can be converted into jobs.