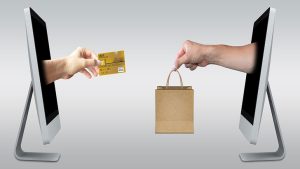 What should brands do to make the most of this new form of composable digital business, asks e-commerce expert Alexander Graf
Embedded finance—the use of Banking-as-a-Service and API-driven banking and payments services to integrate flexible ways of buying things on a brand (or marketplace)'s site—could be a $7 trillion market by 2030. But what's the best way to leverage this opportunity?
The best way to answer that is to put the phenomenon in some context. Embedded finance is the next step in a chain that started with the mobile virtual network operator (MVNO) industry in the late 90s. Brands then started their own mobile subscription for customers on top of existing networks. The same happened in the finance industry, where customers could get a credit card from a supermarket chain, rather than the bank. We are now seeing the same trend emerge in the platform economy.
Make buying friction-free
B2B businesses discovered that these moves didn't earn extra cash. The warning example here is payments. Traditionally, the primary focus for e-commerce was to offer as many one-off payment options into the checkout process, e.g. PayPal, BNPL, credit card A/B/C, etc. But merchants found offering a lot of payment options wasn't proving attractive to customers. It didn't translate to promised triple conversion rates.
The best way to think about embedded finance is not as extra income for your business, but about getting more access to your consumers. It's another tool to either make them stay longer on your platform. It makes the buying experience as friction-free as possible, leading to a better customer experience.
Embedded finance also shows us that the next gigantic wave in e-commerce will not come from back-end technology. It's about the way we consume products and services. And what that looks like in the shopping basket is not 'buy now pay later', but more of a subscription-consumption model.
A new way of paying and 'owning'
Subscription-consumption has only emerged recently. Even with online shopping services like organic vegetable deliveries or ready-meal kits, it was very hard to introduce flexibility into the delivery schedule. It could be a real challenge to pause or adjust time slots as the back-end fulfilment system was so rigid, and so on.
That's changed—and not just for your broccoli and your oranges. For example, Volkswagen lets you rent its new electric ID.3 in very flexible ways. And once up and running, such flexible/rental consumption will completely change buying patterns in the business space. While this is in the consumer arena, B2B providers will soon be following VW's lead. They will add rental or subscription options to what they offer instead of simply offering the option to buy outright.
This flexibility suits a seasonal business where you only want that machine for six months. The rest of the year, you'd prefer it on someone else's balance sheet. Digital business systems, with embedded finance integrated into the process, can offer this form of super-flexible rental across all types of enterprise items.
E-commerce marketplace users will soon expect both a consumption-based model and huge flexibility in payment options. E-marketplaces will be in a great position here due to their ability to aggregate. Such marketplaces will soon also be a major facilitator of embedded financial services.
The real promise of embedded finance?
However, that can only work if they have the right internal support for the cloud. In addition to the API-tech needed to make embedded finance work. That's not the only change coming. Embedded finance affects a lot of the value chain. If you run a direct distribution business in B2B or manufacturing and deliver products to a lot of small kiosks. Before embedded finance, the only option to keep this moving along was some kind of merchant credit. You gave the client a timeline before which they had to settle their bill.
Now, with more data and digital working, you have very good insight into those businesses. That means you can start financing whole businesses. You can even buy and build all those kiosks and offer the licence for the franchise. In doing so, you become more than the 'bank' to pay for items with—you become the 'bank' that owns the store.
This is the promise of embedded finance. But remember that you must be led by your customers, and not artificially push financial services at them if they don't want it. You need to think about how to make your site as sticky as possible. Furthermore, do whatever you can to make that customer experience stand out. Embedded finance may be part of that sticky offering.
It's certainly time to check it out.
---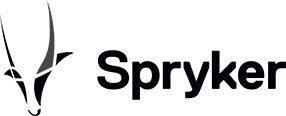 Spryker Systems GmbH is a privately held technology company headquartered in Berlin, Germany and New York, USA. Founded in 2014, Spryker enables companies to build sophisticated transactional business models in unified commerce including B2B, B2C, and Enterprise Marketplaces. Spryker is the most modern, fully composable platform-as-a-service (PaaS) solution with headless & API-based architecture that is cloud and enterprise-ready. Spryker customers extend their sales reach and grow revenue with a system that allows them to increase operational efficiency, lower the total cost of ownership, expand to new markets and business models faster than ever before: Spryker solutions have empowered 150+ companies to manage transactions in more than 200 countries worldwide and is trusted by brands such as Aldi, Siemens, Hilti, and Ricoh. Recently, Gartner® recognized Spryker as a Visionary in the 2021 Magic Quadrant™. Find out more at https://spryker.com