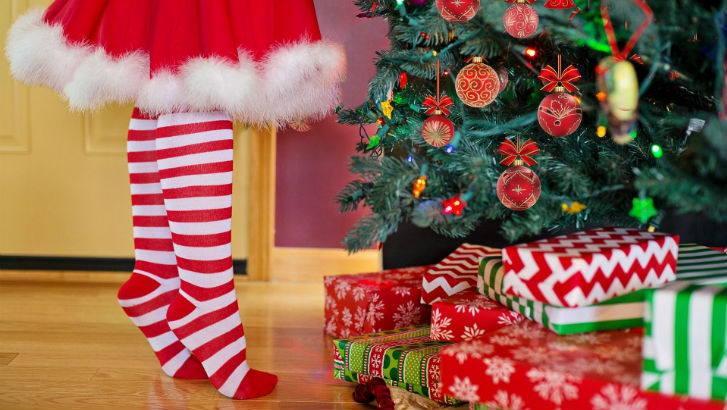 A week nearer Christmas, and the news shows no sign of slowing. Accel KKR announced that the deal to combine Kimble and Mavenlink has closed. Enterprise Times spoke to the company's new CEO, Michael Speranza. Updata Partners has made a huge investment into CData.
Product announcements sneaked in before Christmas week include Verto 365, a mobile app from ProjectManager and SiSense Notebooks.
Enterprise Times also published an interview with Dean Forbes, CEO of Forterro, about his ambitions for the company in 2022.
Pick of the Week
Symphony Technology Group has acquired a majority stake in CAI Software. Brian Rigney, CEO of CAI, commented, "CAI's long-term customers and employees have helped build our market-leading, end-to-end production software platforms for producers, manufacturers and distributors. This new partnership with STG will allow us to better support our customers and employees while accelerating our go-to-market and product development efforts."
Acquisitions and Funding
Mitratech has acquired Continuity, a cloud-based GRC technology and advisory solution for banks, credit unions and the broader financial services market.
MYOB is to acquire the New Zealand Greentree practice of leading online ERP and business intelligence specialists, Endeavour Solutions.
QAD Inc has acquired WebJaguar, a best-in-class Digital Commerce solution.
Sigma Computing, the cloud analytics and business intelligence (BI) innovator raised $300M in Series C financing led by D1 Capital Partners and XN. Sutter Hill Ventures, Altimeter Capital, and Snowflake Ventures also participated.
Visma has acquired Danish expense management company Acubiz. Visma expects to accelerate further growth in the market for services within HR & payroll. The expense management solution will be integrated into Visma Enterprise's HRM in Denmark.
Wipro is to acquire LeanSwift, an Infor Alliance Partner based in Florida with offices in US, Sweden and India. This will strengthen the Wipro Infor practice and help it deliver transformation to Koch Industries companies and more.
Appointments
Boomi has appointed David Meredith as Chief Executive Officer, effective January 31 2022. Meredith joins from NASDAQ- listed Everbridge, where he was CEO overseeing a period of growth. He succeeds Chris McNabb, who is retiring.
Cyara has appointed Jeremy Braidish as Chief People Officer.
Jitterbit has named Singu Srinivas senior vice president and general manager for North America.
Outreach has promoted Mike Zinne to Chief Customer Officer (CCO). Zinne was previously the Senior Vice President of Customer Success and has worked at Outreach for four years.
Workwave has expanded its board of directors with three industry leaders: Sheryl Hoskins, Sejal Pietrzak and Eric Palmer.
Business
ActiveCampaign is committing to opening new, expanded hub spaces for its new hybrid working model in three major markets: Indianapolis, USA. It will move to a new larger space in Dublin, Ireland, in Q1 2022. It is also opening its first physical location in Florianopolis, Brazil, in Q1 2022.
Agiloft has added Tata Consultancy Services (TCS) as a partner to empower customers with enterprise implementations of Agiloft contract lifecycle management (CLM) to automate their most complex contracting processes.
Appian has partnered with Redox to make the patient data stored in electronic medical records (EMRs) as easily available as the data in other legacy systems utilized by health payers and providers.
IRIS Software Group and iCT4 announced a new partnership that will enable iCT4's education customers across the UK to take advantage of the fully integrated IRIS Ed:gen suite alongside its essential on-the-ground, local support.
Shell Oil Company and PDI have announced AAdvantage, the American Airlines loyalty program, is joining the Fuel Rewards program as its first airline partner.
Phocas is one of the first 100 organisations to join the TechCouncil of Australia. It joins companies including Megaport, Xero, Microsoft and Optus.
Qualtrics has partnered with CLX Health, a leading developer of cloud-based solutions, to manage the COVID-19 testing ecosystem with their TrustAssure Global Network.
Rimini Street has been granted a patent by the United States Patent and Trademark Office (USPTO) for its proprietary artificial intelligence (AI) based application, Case Assignment Advisor.
Salesforce has partnered with One Tree Planted to grow and conserve 500,000 native trees on Nazko First Nation Territory in the Fraser Plateau in British Columbia.
Salesloft has announced its first data centre in Europe. It is located in Frankfurt, Germany. New European customers will be hosted there, but it has not said whether it will migrate existing customers.
ServiceAide has delivered an update highlighting how it has integrated the technology from recent acquisitions to its IT and enterprise service management solutions. They include Serviceaide (ITSM), Wendia (ESM), Changegear (ITSM).
ServiceNow and Qualtrics announced the availability of new joint capabilities that enable companies to deliver personalized service experiences. It has combined ServiceNow's digital workflows with Qualtrics' experience management technology. Organizations can harness and act on customer and employee experience data on the Now Platform in real-time, to quickly resolve issues and improve engagement, loyalty, and retention.
ToolsGroup has joined the Microsoft Partner Pledge, an initiative that promotes a sustainable environmental future.
Customer
Greenville Technical College will implement Anthology's full suite of solutions supporting the end-to-end student journey and overall institutional effectiveness.
Miles College has selected Ellucian Colleague SaaS to modernize its technology operations.
The Australian National Rugby League (NRL) uses Freshservice, Freshworks' cloud-based IT service management (ITSM) software, to support its internal team across all 16 clubs.
EMAG Group, the German manufacturer of solutions for precision metal components, will use Icertis Contract Intelligence (ICI) to optimize contract processes in purchasing and sales. Icertis will help address growing challenges in compliance and risk management.
Bright Food Global, a market-leading distribution network spanning the Asia Pacific region, has selected Infor Food & Beverage (F&B) to power its move to a multi-tenant cloud setting for ERP and core business systems. Montgomery County, the third-most populous county in Pennsylvania, has successfully upgraded to the newest iteration of Infor CloudSuite™ Financials & Supply Management to transform its back-office strategy.
National DCP, a global provider of innovative supply chain solutions for the foodservice industry, dramatically reduced its reliance on spreadsheets for reporting and analysis by implementing the Planful platform.
Wrightington, Wigan and Leigh Teaching Hospitals NHS Foundation Trust (WWL) has introduced Qlik Cloud data analytics to increase information sharing with external partners and improve patient care in the cloud.
Ramco Systems will implement its Aviation M&E MRO Suite V5.9 at Pathfinder Aviation. Pathfinder is a heli-charter operator with services ranging from survey and exploration, firefighting, heli-skiing, Department of Defense contracts, oil and gas, utility support, aerial cinema and more.
Crawford & Company, the world's largest independent claims management company, has chosen Replicon for project time tracking and project costing for their global employee base.
AXA UK is using Silverbullet's 4D Context Outcomes Engine to target video content surrounding their insurance business, to increase audience reach and scale, whilst ensuring they targeted the right audience in the right moment at the right time.
Precis Engineering has selected Unanet ERP AE and Unanet CRM by Cosential to help the company scale efficiently and effectively.
Financial Results
intelliHR reported it has more than 50,000 subscribers and AU$1.1 million in new customer revenues, a record.
Skillsoft reported strong Q3 2022 results. It grew bookings by 7%, with Content up 6% and Global Knowledge up 11%. Content and Global Knowledge combined was up 8%. SumTotal revenues were up 3%. It grew adjusted revenue 6% to $179 million, with adjusted EBITDA3 of $49 million.
Product
ADP payroll app Roll is now available in Spanish with dozens of additional languages to follow. This product was introduced to help serve the 11 million people aged 25-54 that speak Spanish in the United States.
eXo unveiled a new update that allows users to view automated translations of messages in eXo.
HyperOffice announced osha.ai, a ready-to-deploy HIPAA compliant cloud solution built on its WorkMap.ai platform. osha.ai simplifies and automates recordkeeping and reporting requirements arising from the OSHA ETS vaccination and testing mandate.
Intuit has renamed QuickBooks Cash as QuickBooks Checking. It offers new features to deliver greater value, visibility and cash management capabilities to small businesses.
Ivanti announced the availability of the Ivanti Framework for Ivanti Wavelink. The press release is a little confusing, Ivanti were contacted but no clarification was received.
Advantco International announced that its Neo4j Adapter is now available on SAP® Store, the digital marketplace for SAP and partner offerings.
Pipedrive launched a native integration with customer service software leader Zendesk. Using the new integration, sales reps can access their Pipedrive customer data from Zendesk and vice versa.
Teampay has launched a new employee-friendly accounts payable product to its spend management platform.
Teradata announced a new set of analytic integration components for Dataiku, the platform for Everyday AI.
UKG InTouch DX timeclock has been enhanced with UKG TouchFree ID, a facial-scan option that helps people feel safer, punch in/out faster and securely unlock access to scheduling, time-off, and other workplace information through a contactless experience.
Wrike has expanded its Work Intelligence features to include AI Project Risk Prediction, which automatically assesses a project's potential for success, raises red flags, and recommends adjustments to improve project planning and increase the chance of timely completion.